You are here
قراءة كتاب With an Ambulance During the Franco-German War Personal Experiences and Adventures with Both Armies 1870-1871
تنويه: تعرض هنا نبذة من اول ١٠ صفحات فقط من الكتاب الالكتروني، لقراءة الكتاب كاملا اضغط على الزر "اشتر الآن"
With an Ambulance During the Franco-German War Personal Experiences and Adventures with Both Armies 1870-1871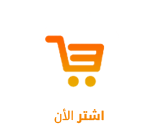 The Project Gutenberg eBook, With an Ambulance During the Franco-German War, by Charles Edward Ryan
This eBook is for the use of anyone anywhere at no cost and with almost no restrictions whatsoever. You may copy it, give it away or re-use it under the terms of the Project Gutenberg License included with this eBook or online at www.gutenberg.org
Title: With an Ambulance During the Franco-German War
Personal Experiences and Adventures with Both Armies 1870-1871
Author: Charles Edward Ryan
Release Date: December 22, 2012 [eBook #41689]
Language: English
Character set encoding: ISO-8859-1
***START OF THE PROJECT GUTENBERG EBOOK WITH AN AMBULANCE DURING THE FRANCO-GERMAN WAR***
E-text prepared by Moti Ben-Ari
and the Online Distributed Proofreading Team
(http://www.pgdp.net)
from page images generously made available by
Internet Archive
(http://archive.org)
Transcriber's Note
Click on the images to obtain enlarged high-resolution versions.
---
---
WITH AN AMBULANCE
DURING THE
FRANCO-GERMAN WAR
PERSONAL EXPERIENCES AND ADVENTURES
WITH BOTH ARMIES
1870-1871

By CHARLES E. RYAN, F.R.C.S.I., M.R.C.P.I.
KNIGHT OF THE ORDER OF LOUIS II, OF BAVARIA

WITH PORTRAIT AND MAPS




NEW YORK
CHARLES SCRIBNER'S SONS
153-157 FIFTH AVENUE
1896

---
ABERDEEN UNIVERSITY PRESS.
---
TO
JAMES TALBOT POWER,
MY OLD FRIEND AND SCHOOLFELLOW,
I DEDICATE
THE FOLLOWING PAGES.

---
PREFACE.
Ere I attempt to set before the public this slight record of my experiences during the Franco-German War, I must first disclaim all pretence to literary merit.
It was written in 1873, and is simply an embodiment of a series of notes or jottings, taken during the war in my spare moments, together with the contents of a number of descriptive letters to my friends. They were written solely for them, and nothing was farther from my mind at the time than the idea of publication.
Thus, they remained in a recess of my study for nearly a quarter of a century, until a new generation had grown up around me; and doubtless, but for their friendly importunity, there they would have lain until the memory of their author, like the ink in which they were written, had faded to a blank.
I would ask my readers to bear in their kindly recollection that the scope of such a work as the following must of necessity be limited.
As a medical man, I had at all times and in all places my duties to perform; hence I have been unable to be as elaborate as other circumstances might warrant.
I would also remind them (and every one who has been through a campaign will know) how vague and uncertain is the information which subordinates possess of the general movements of the army with which they are serving.
It happens occasionally that they are wholly ignorant of events occurring around them, the news of which may have already reached the other side of the world.
Again, I am greatly impressed with the difficulty of representing, in anything like adequate language, those scenes—some of which have already been delineated by the marvellous pen of M. Zola in La Débâcle—which the general public could never have fancied, still less have realised, except by the aid of a masterly exposition of facts such as that stirring chronicle of the war has given. In it the writer has dealt rather with history as it occurred, than invented an imaginary tale; and those who were eye-witnesses of Sedan can add little to his description.
For many reasons, therefore, I am filled with the sense of my own incompetence to do justice to my subject. But I console myself with the reflection that my theme is full of interest to the present generation. Nor does it appear a vain undertaking if one who was permitted to see much of both sides should give his impressions as they occurred, and in the language he would have used at the time. My feeling throughout has been that of a witness under examination. I have endeavoured to narrate the incidents which I saw, certainly with as close an approach to the reality as I could command, and, if in a somewhat unvarnished tale, yet, as I trust, have set down nought in malice. I have added no colour which the original sketch did not contain; and have been careful not to darken the shading.
Glenlara, Tipperary,
January, 1896.

---
CHAPTER I.
FROM DUBLIN TO PARIS VIA BRUSSELS.—THE WAR
FEVER.—LEVIES TO THE FRONT.
The first question friends will naturally ask is, how I came to think of going abroad to take part in the struggle between France and Germany, what prompted me to do so, and by what combination of circumstances my hastily arranged plans were realised.
These points I will endeavour to explain. From the outset of the war I took a deep interest in the destinies of France, and warmly sympathised with her in her affliction. I longed earnestly to be of some service to her; indeed, my enthusiasm was so great at the time that I would even have fought for her could I have done so. I was then studying medicine in Dublin, and was in my twenty-first year. Just about the time of the battles of Weissenburg and Wörth nearly every one in Dublin was collecting old linen to make charpie for the French wounded; and, as I could do nothing else, I exerted myself in getting together from my friends all the material I could procure for the purpose. Day by day news poured in of French defeats following one another in close succession, with long lists of killed and wounded; while among other details I learnt that the French were very short of medical men and skilled dressers, and that the sufferings of the wounded were, in consequence, beyond description. I thought to myself, "Now is my opportunity. If I could but get out to those poor fellows I might render them some substantial assistance; and what an amount of suffering might one not alleviate did one but give them a draught of cold water to appease their agonising thirst!"
For a few days these thoughts
Pages