You are here
قراءة كتاب Idling in Italy studies of literature and of life
تنويه: تعرض هنا نبذة من اول ١٠ صفحات فقط من الكتاب الالكتروني، لقراءة الكتاب كاملا اضغط على الزر "اشتر الآن"
Idling in Italy studies of literature and of life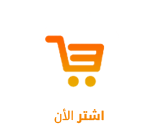 IDLING IN ITALY
IDLING IN ITALY
STUDIES OF
LITERATURE AND OF LIFE
BY
JOSEPH COLLINS
AUTHOR OF "MY ITALIAN YEAR"
I loaf and invite my soul
NEW YORK
CHARLES SCRIBNER'S SONS
1920
---
Copyright, 1920, by
CHARLES SCRIBNER'S SONS
Published September, 1920
TO M. K. C.
... Io vengo di lontana parte,
Dov'era lo tuo cuor.

---
Nothing obstacled my pleasure so much when I first went to Italy as unfamiliarity with its literature. Every one who would add to his spiritual stature and his emotional equanimity by tarry in Italy should have some intimacy with the Bible, with mythology, and with Italian writers, especially the poets. I sought books about books but was not very successful in finding them. Interpretative articles on men and books which are so common in British and American literature are exceptional in Italy. One who is ambitious to get even a bowing acquaintance with them must make the introduction himself. In 1918 an enterprising Italian, Signor A. T. Formiggini, attempted to supply such introduction by the publication of a literary review called L'Italia Che Scrive, a monthly supplement to all the periodicals. He has had gratifying success.
My purpose in publishing the essays on fictional literature in this volume is in the hope of awakening a larger interest in America in Italian letters and to aid in creating a demand for their translation into English. I shall be glad if they serve to orient any one who is bewildered by his first glance into the maze of Italian modern, improvisional literature.
Americans go to Italy by the thousands, but very few of them take the trouble to acquaint themselves with her history or with her ideals and accomplishments. This is to be regretted, for proportionately as they did that their pleasure would be enhanced and their profit increased. Moreover, it would contribute to better mutual understanding of Americans and Italians.
The remaining chapters are the outgrowth of experiences and emotions in Italy during and after the war.
Some of these essays originally appeared in The Bookman, Scribner's Magazine, and The North American Review, and I thank the editors of those journals for permission to make use of them.
---
---
---
There is something about the word Italy that causes an emotional glow in the hearts of most Americans. For them Italy is the cradle of modern civilization and of the Christian religion; the land where modern literature and science took their faltering first steps; the garden where the flowers of art first bloomed, then reached a magnificence that has never been equalled; the land that after having so long agonized under the
Pages