You are here
قراءة كتاب Tom Burnaby: A Story of Uganda and the Great Congo Forest
تنويه: تعرض هنا نبذة من اول ١٠ صفحات فقط من الكتاب الالكتروني، لقراءة الكتاب كاملا اضغط على الزر "اشتر الآن"
Tom Burnaby: A Story of Uganda and the Great Congo Forest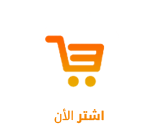 TOM BURNABY
TOM BURNABY
A STORY OF
UGANDA AND THE GREAT CONGO FOREST
BY
HERBERT STRANG
NEW EDITION
What good gift have my brothers, but it came
From search and strife and loving sacrifice?
HUMPHREY MILFORD
OXFORD UNIVERSITY PRESS
LONDON, EDINBURGH, GLASGOW
TORONTO, MELBOURNE, CAPE TOWN, BOMBAY
REPRINTED 1922 IN GREAT BRITAIN
BY MORRISON AND GIBB LTD., EDINBURGH
MY DEAR JACK,
Your birthday has come round again--and here, with every good wish, is another book for your shelf. No mailed knights this time; our story is of the present day. Yet you shall find paynim hordes as many and as fierce as you please; yes, and chivalry itself, or I am much mistaken,--although we may not spell it with a capital C. For it is a theory of mine--"Old Uncle and his theories!" I hear you say!--that the spirit of chivalry is as much alive to-day as ever, and finds as free a scope. And if chivalry is, as I take it to be, the championing of the weak and the oppressed, no region of the world offers a wider field than Central Africa, where there is still ample work for the countrymen of Livingstone and Gordon. Some day, perhaps, you may yourself visit that land, and come back with as deep a sense of its glamour and pathos as the rest of us. Meanwhile, since even at Harrow the sky is not always clear, why not on some rainy afternoon pack up your traps and transport yourself in imagination to Uganda with Tom Burnaby? If you return with a certain stock of information about the land and its people--well, your old uncle will be all the better pleased. Not, of course, that this trip should be a reason for neglecting your football--or other duties!
Contents
Pages