You are here
قراءة كتاب Dave Dawson with the Commandos
تنويه: تعرض هنا نبذة من اول ١٠ صفحات فقط من الكتاب الالكتروني، لقراءة الكتاب كاملا اضغط على الزر "اشتر الآن"
Dave Dawson with the Commandos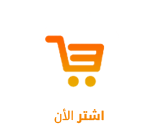 DAVE DAWSON WITH THE COMMANDOS
by R. SIDNEY BOWEN
Author of:
"DAVE DAWSON AT DUNKIRK"
"DAVE DAWSON WITH THE R. A. F."
"DAVE DAWSON IN LIBYA"
"DAVE DAWSON ON CONVOY PATROL"
"DAVE DAWSON, FLIGHT LIEUTENANT"
"DAVE DAWSON AT SINGAPORE"
"DAVE DAWSON WITH THE PACIFIC FLEET"
"DAVE DAWSON WITH THE AIR CORPS"
THE SAALFIELD PUBLISHING COMPANY
AKRON, OHIO     NEW YORK
COPYRIGHT, 1942, BY CROWN PUBLISHERS
PRINTED IN THE UNITED STATES OF AMERICA
[Transcriber's Note: Extensive research did not uncover any evidence that the U.S. copyright on this publication was renewed.]
---
CONTENTS
---
CHAPTER ONE
Strange Orders
The waiter came over to the table and smiled politely.
"Is there anything else I can get you two gentlemen?" he asked.
Dave Dawson looked up from his empty plate and shook his head emphatically.
"No thanks," he said. "I'm close to the bursting point right now. Anything more and I'd need a second stomach to hold it. You can bring the check, please."
"Very good, sir," the waiter said, and started over to the cashier's nook.
"I say, just a minute!" Freddy Farmer stopped him. "I'm not quite filled yet. I'll have another piece of that pie, please. And you might bring me another pot of tea. With cream."
The waiter blinked and stared, but caught himself quickly.
"Yes, sir, at once," he said, and hurried away.
Dave groaned and made a little gesture with his hand.
"There's a name for guys like you, pal," he said. "But it isn't polite to say it in public. For the love of mike, Freddy! What have you been doing, tossing it under the table when I wasn't looking? Man! You've packed away enough chow to feed a regiment."
"I was as hungry as a regiment when we came in," the English-born air ace said placidly. "You've no objections, have you?"
"Not a one," Dawson grinned. "Go ahead and kill yourself. But when you feel the explosion coming on, let me know. I'll want to be leaving in a hurry."
"Have no fear," Freddy Farmer assured him. "There will be no explosion. Good grief! Can't a hungry chap eat without you staring constantly? After these last five weeks I feel as though I'll never get enough food into me. You Americans certainly do a thing for fair, when you have a go at it."
"Meaning what?" Dave echoed absently as he stared across the hotel dining room at two rather tough-looking, yet well dressed civilians seated at a table. "What are you talking about this time?"
"Why, about what I said," Freddy replied. "These last five weeks! Or have you forgotten already? If so, I'll refresh your memory. For the last five weeks we have been attending one of your Commando training schools, or rather, I should say, Ranger training schools. We completed the course only yesterday, and here we are on leave awaiting orders. We both took English Commando training last year in England. But it was certainly nothing like the training we've just completed here in the States. You Americans really—I say! Are you listening to me?"
"Huh?" Dave grunted, and
Pages