You are here
قراءة كتاب In Greek Waters: A Story of the Grecian War of Independence
تنويه: تعرض هنا نبذة من اول ١٠ صفحات فقط من الكتاب الالكتروني، لقراءة الكتاب كاملا اضغط على الزر "اشتر الآن"
In Greek Waters: A Story of the Grecian War of Independence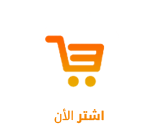 IN GREEK WATERS
A STORY OF
THE GRECIAN WAR OF INDEPENDENCE
(1821-1827)
WITH TWELVE ILLUSTRATIONS BY W. S. STACEY, AND A MAP OF THE GRECIAN ARCHIPELAGO
NEW YORK
CHARLES SCRIBNER'S SONS
1902
COPYRIGHT, 1892, BY
CHARLES SCRIBNER'S SONS.
THE CAXTON PRESS
NEW YORK.
---
PREFACE
---
My dear Lads,
The struggle known as the Greek War of Independence lasted for six years (1821-27), and had I attempted to give even an outline of the events this would have been a history and not a story. Moreover, six years is altogether beyond the length of time that can be included in a book for boys. For these reasons I have confined the story to the principal incidents of the first two years of the war; those of my readers who may wish to learn the whole history of the struggle I refer to Finlay's well-known History of Greece, which I have followed closely in my narration.
As a rule in the stories of wars, especially of wars waged for national independence, the dark side of the struggle is brightened by examples of patriotism and devotion, of heroic bravery, of humanity to the wounded, of disinterestedness and self-sacrifice. The war of Greek independence is an exception. The story is a dark one with scarcely a gleam of light. Never during modern times has a struggle been disgraced by such deeds of cruelty and massacre as those which prevailed on both sides. Such being the case, I have devoted less space than usual to the historical portion of my tale, and this plays but a subordinate part in the adventures of the Misericordia and her crew.
---
CONTENTS
---
ILLUSTRATIONS
Pages