You are here
قراءة كتاب Dynevor Terrace; Or, The Clue of Life — Volume 1
تنويه: تعرض هنا نبذة من اول ١٠ صفحات فقط من الكتاب الالكتروني، لقراءة الكتاب كاملا اضغط على الزر "اشتر الآن"
Dynevor Terrace; Or, The Clue of Life — Volume 1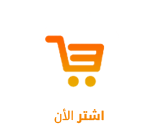 DYNEVOR TERRACE:
OR
THE CLUE OF LIFE.
BY
CHARLOTTE M. YONGE.
THE AUTHOR OF 'THE HEIR OF REDCLYFFE'
CONTENTS
VOLUME I
Who wisdom's sacred prize would win,
Must with the fear of God begin;
Immortal praise and heavenly skill
Have they who know and do His will.
                 New Version.

CHAPTER I.
CHARLOTTE.
Farewell rewards and fairies,
Good housewives now may say,
For now foul sluts in dairies
May fare as well as they.
             BP. CORBET.

An ancient leafless stump of a horse-chesnut stood in the middle of a dusty field, bordered on the south side by a row of houses of some pretension. Against this stump, a pretty delicate fair girl of seventeen, whose short lilac sleeves revealed slender white arms, and her tight, plain cap tresses of flaxen hair that many a beauty might have envied, was banging a cocoa-nut mat, chanting by way of accompaniment in a sort of cadence—
'I have found out a gift for my fur,
I have found where the wood-pigeons breed;
But let me the plunder forbear,
She will say—'

'Hollo, I'll give you a shilling for 'em!' was the unlooked-for conclusion, causing her to start aside with a slight scream, as there stood beside her a stout, black-eyed, round-faced lad, his ruddy cheeks and loutish air showing more rusticity than agreed with his keen, saucy expression, and mechanic's dress.
'So that's what you call beating a mat,' said he, catching it from her hands, and mimicking the tender clasp of her little fingers. 'D'ye think it's alive, that you use it so gingerly? Look here! Give it him well!' as he made it resound against the tree, and emit a whirlwind of dust. 'Lay it into him with some jolly good song fit to fetch a stroke home with! Why, I heard my young Lord say, when Shakspeare was a butcher, he used to make speeches at the calves, as if they was for
Pages