You are here
قراءة كتاب The Honey-Pot
تنويه: تعرض هنا نبذة من اول ١٠ صفحات فقط من الكتاب الالكتروني، لقراءة الكتاب كاملا اضغط على الزر "اشتر الآن"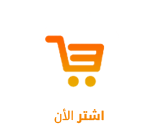 THE HONEY-POT
THE HONEY-POT
BY
THE COUNTESS BARCYǸSKA
Author of "The Little Mother Who
Sits at Home."
NEW YORK
E. P. DUTTON & COMPANY
681 FIFTH AVENUE
1916
Copyright, 1916
BY E. P. DUTTON & COMPANY
FIRST IMPRESSION, FEBRUARY 1916
SECOND IMPRESSION, FEBRUARY 1916
I am a traveler in the great World-path; my garments are dirty and my feet are bleeding with thorns. Where should I achieve flower-beauty, the unsullied loveliness of a moment's life? The gift that I proudly bring you is the heart of a woman. Here have all pains and joys gathered, the hopes and fears and shames of a daughter of the dust; here love springs up struggling toward immortal life. Herein lies an imperfection which yet is noble and grand. If the flower service is finished, my master, accept this as your servant for the days to come.
—Rabindranath Tagore.
THE HONEY-POT
I
In her petticoat, barefooted, because the morning was sultry, Miss Maggy Delamere plied a well-worn hare's foot to her cheeks with the sure touch of an artist. Professionally speaking and adding a final "e" to the term, that is what she was—chorus-lady by courtesy, showgirl in the vernacular of the stage. On her small dressing-table were ranged a number of pots and bottles, unguents and creams. A battered make-up box containing remnants and ends of variously colored grease sticks flanked a looking-glass of inadequate size and small reflective power. A beam of sunlight striking across a corner of the table danced with minute particles of dust from a powder-puff.
The astonishing amount of vigor she put into the process of facial adornment, the prodigality with which she used pigments and washes, were characteristic of her temperament, all generosity and recklessness. Paint and powder were a habit with her, not an exigency. No girl of nineteen could have needed them less. Her complexion, well-nigh flawless, bloomed beneath the unnecessary veneer. Not even a cracked mirror could mitigate her good looks nor detract anything from her vivacious expression. It reflected a speaking face even when the lips were still.
She was taking unusual pains with her appearance this morning. A card stuck in the edge of the looking-glass provided the reason.
Memo. from A. Stannard, Dramatic Agent.
PALL MALL THEATRE.
Voice Trial, June 22nd, 10.45 a. m.
As everybody knows, the Pall Mall is the one London Theater of all others to which ladies of the chorus most aspire. In Maggy's case that aspiration was intensified by real want of an engagement. She had recently succumbed to an attack of that childish complaint, measles, and was more than usually hard-up. Her choice of garments was as limited as her means, yet twice she changed her mind about one or another of them before she was satisfied that she looked her best. Her efforts to that end finished with the tacking of several sheets of tissue paper to the inside of her skirt to give it the rustle of a silk lining. The rustle—deceptive and effective as stage thunder—convincingly accomplished, she felt ready to present herself before any stage-manager in existence.
If her mood was serene vanity had no part in it. Unlike the average chorus-girl she was quite free from conceit of any kind. She was too good-looking to be unaware of it, but she did not trade on her appearance further than professional principles strictly allowed. She asked no more of it than that it should bring her in from thirty shillings to two pounds a week for honest work behind the footlights. Commercialism with her ended there. She was all heart, but free from illusions. Her mother had been on the stage before her. Always on the stage herself since childhood, familiarized with its careless, hand-to-mouth existence, its trials and its exuberances, she had become worldly-wise at ten and a woman at fifteen. But the life did not demoralize her. The bad example of a mother's frailty and intemperance had been her safeguard. She had never lost her head or her heart. She did not rate herself very high, but she rated men lower. Apart from this she had no hidebound views about life or morality. Since her mother's unlovely death she had lived alone and kept her end up somehow. She had often been penniless, gone hungry and cold; but so did many of the people among whom she moved. So long as she was not quite penniless she never worried. Cigale-like she lived in the present. If she ever suffered from fits of depression it was when she realized that she was more than usually shabby and needy, a condition, however, which she preferred to put up with rather than descend to the acquisitive methods of other girls.
Through the rattle of the traffic in the street below she heard a church clock booming. Incidentally, she regarded churches less as places of worship than timepieces of magnitude, convenient when you do not possess a watch. She counted the strokes, ten of them, darted to the glass for a last survey of herself, gave a touch to her hat, another to her waistbelt, and pattered in her now stockinged feet to the top of the stairs.
"Shoes, please, Mrs. Bell!" she sang out. "You don't want me to be late, do you?"
"Coming this moment, Miss Delamere!"
Pages