You are here
قراءة كتاب Memoirs of the Dukes of Urbino, Volume I (of 3) Illustrating the Arms, Arts, and Literature of Italy, from 1440 To 1630.
تنويه: تعرض هنا نبذة من اول ١٠ صفحات فقط من الكتاب الالكتروني، لقراءة الكتاب كاملا اضغط على الزر "اشتر الآن"
Memoirs of the Dukes of Urbino, Volume I (of 3) Illustrating the Arms, Arts, and Literature of Italy, from 1440 To 1630.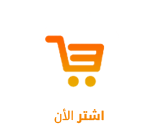 The Project Gutenberg eBook, Memoirs of the Dukes of Urbino, Volume I (of 3), by James Dennistoun, Edited by Edward Hutton
This eBook is for the use of anyone anywhere at no cost and with almost no restrictions whatsoever. You may copy it, give it away or re-use it under the terms of the Project Gutenberg License included with this eBook or online at www.gutenberg.org
Title: Memoirs of the Dukes of Urbino, Volume I (of 3)
Illustrating the Arms, Arts, and Literature of Italy, from 1440 To 1630.
Author: James Dennistoun
Editor: Edward Hutton
Release Date: April 19, 2013 [eBook #42560]
Language: English
Character set encoding: ISO-8859-1
***START OF THE PROJECT GUTENBERG EBOOK MEMOIRS OF THE DUKES OF URBINO, VOLUME I (OF 3)***
E-text prepared by Suzanne Lybarger, Linda Cantoni,
and the Online Distributed Proofreading Team
(http://www.pgdp.net)
from page images generously made available by
Internet Archive/Canadian Libraries
(https://archive.org/details/toronto)
Transcriber's Note
This work was originally published in 1851. As noted in the original, footnotes marked by an asterisk were added by the editor of the 1909 edition, from which this e-book was prepared.
Obvious printer errors have been corrected without note. Other errors are indicated by red dotted underlining. Hover the cursor over the underlined text to see a pop-up Transcriber's Note. These notes are also contained in a Transcriber's Errata List at the end of this e-book. Certain spelling inconsistencies have been made consistent; for example, Pietro della Francesca has been changed to Piero della Francesca; Rafaelle to Raffaele; and Pintoricchio to Pinturicchio.
Full-page illustrations have been moved so as not to break up the flow of the text.
This e-book contains some phrases in ancient Greek, which may not display properly in all browsers, depending on the fonts the user has installed. Hover the mouse over the Greek text to see a popup transliteration, e.g., βίβλος. A List of Greek Transliterations can also be found at the end of this e-book.
---
MEMOIRS OF THE
DUKES OF URBINO
ILLUSTRATING THE ARMS, ARTS
& LITERATURE OF ITALY, 1440-1630
BY JAMES DENNISTOUN OF DENNISTOUN
A NEW EDITION WITH NOTES
BY EDWARD HUTTON
& OVER A HUNDRED ILLUSTRATIONS
IN THREE VOLUMES. VOLUME ONE
LONDON JOHN LANE THE BODLEY HEAD
NEW YORK JOHN LANE COMPANY MCMIX
WILLIAM BRENDON AND SON, LTD., PRINTERS, PLYMOUTH
JAMES DENNISTOUN OF DENNISTOUN
From a medallion in the possession of his Nephew,
James N. Dennistoun of Dennistoun
---
TO
EDMUND G. GARDNER
IN AFFECTIONATE ADMIRATION
THIS NEW EDITION OF A FAMOUS BOOK
IS DEDICATED
BY THE EDITOR
---
IT is surely unnecessary to make any apology for this second edition of the Memoirs of the Dukes of Urbino. Notwithstanding all that has been done in the last fifty years by historians on the one hand, and by imaginative writers on the other, with the object of elucidating the history of that part of Central Italy which lies within the ancient confines of Umbria, or of appreciating the humanism of that Court which was once a pattern for the world, this book of James Dennistoun's remains the standard authority to which every writer within or without Italy must go in dealing in any way with these subjects. This very honourable achievement has been won for the book by the eager and methodical research of the author, who made himself acquainted with all available original sources, and in the years of his sojourn in Italy must have read and turned over a vast number of MSS., of which some have since been printed in various Bollettini, but a great number still remain in those Italian libraries which, always without an efficient catalogue and often without an excuse for one, are at once the delight and the despair of the curious student. For this reason, if for no other, such a work as this was not easy to supersede, and so, though a later writer always has an advantage, it was not outmoded by the careful and loving work of Ugolini in his Storia de' Conti e Duchi d'Urbino, which was written, I think, in exile.
But Dennistoun's Dukes of Urbino is not merely a history of the houses of Montefeltro and Della Rovere, of their famous and most brilliant Court, and of that part of Italy over which they held dominion, but really a work in belles-lettres too, discursive and amusing, as well as instructive. It deals not merely with history, as it seems we have come to understand the word, a thing of politics—in this case the futile and childish politics of the fifteenth and sixteenth centuries in Italy—but illustrates "the arms, arts, and literature of Italy from 1440 to 1630." And indeed this programme was carried out as well as it could be carried out at the time these volumes were written. The book, which has long been almost unprocurable, is full, as it were, of a great leisure, crammed with all sorts of out-of-the-way learning and curious tales and adventures. Sometimes failing in art, and often we may think in judgment, Dennistoun never fails in this, that he is always interested in the people he writes of, interested in their quarrels and love affairs, their hair-breadth escapes and good
Pages