You are here
قراءة كتاب Uncle Wiggily in Wonderland
تنويه: تعرض هنا نبذة من اول ١٠ صفحات فقط من الكتاب الالكتروني، لقراءة الكتاب كاملا اضغط على الزر "اشتر الآن"
Uncle Wiggily in Wonderland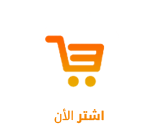 Uncle Wiggily
in Wonderland
BY
HOWARD R. GARIS
Author of "Sammie and Susie Littletail," "Dickie and Nellie
Fliptail," "Uncle Wiggily's Airship," The
Daddy Series, Etc.
ILLUSTRATED BY EDWARD BLOOMFIELD
A. L. Burt Company
Publishers                       New York
Books intended for reading aloud to the Little Folks at night. Each volume contains colored illustrations, and a story for every night in the month. The animal tales send the children to bed with happy dreams.
---
BEDTIME ANIMAL STORIES
By HOWARD R. GARIS
SAMMIE AND SUSIE LITTLETAIL
JOHNNIE AND BILLIE BUSHYTAIL
LULU, ALICE AND JIMMIE WIBBLEWOBBLE
JACKIES AND PEETIE BOW-WOW
BUDDY AND BRIGHTEYES PIGG
JOIE, TOMMIE AND KITTIE KAT
CHARLIE AND ARABELLA CHICK
NEDDIE AND BECKIE STUBTAIL
BULLY AND BAWLY NO-TAIL
NANNIE AND BILLIE WAGTAIL
JOLLIE AND JILLIE LONGTAIL
JACKO AND JUMPO KINKYTAIL
CURLY AND FLOPPY TWISTYTAIL
TOODLE AND NOODLE FLAT-TAIL
DOTTIE AND WILLIE FLUFFTAIL
DICKIE AND NELLIE FLIPTAIL

---
UNCLE WIGGILY BEDTIME STORIES
By HOWARD R. GARIS
UNCLE WIGGILY'S ADVENTURES
UNCLE WIGGILY'S TRAVELS
UNCLE WIGGILY'S FORTUNE
UNCLE WIGGILY'S AUTOMOBILE
UNCLE WIGGILY AT THE SEASHORE
UNCLE WIGGILY'S AIRSHIP
UNCLE WIGGILY IN THE COUNTRY
UNCLE WIGGILY IN THE WOODS
UNCLE WIGGILY ON THE FARM
UNCLE WIGGILY'S JOURNEY
UNCLE WIGGILY'S RHEUMATISM
UNCLE WIGGILY AND BABY BUNTY
UNCLE WIGGILY IN WONDERLAND
UNCLE WIGGILY IN FAIRYLAND

For sale at all bookstores or sent prepaid on receipt of price, 75 cents per volume, by the publishers
---
A. L. BURT COMPANY,
114-120 East 23rd Street                 New York City
Copyright, 1921, by R. F. Fenno & Company
---
UNCLE WIGGILY IN WONDERLAND
---
Chapter
 
Page
I
Uncle Wiggily and Wonderland Alice
9
II
Uncle Wiggily and the March Hare
16
III
Uncle Wiggily and the Cheshire Cat
23
IV
Uncle Wiggily and the Dormouse
30
V
Uncle Wiggily and the Gryphon
37
VI
Uncle Wiggily and the Caterpillar
44
VII
Uncle Wiggily and the Hatter
50
VIII
Uncle Wiggily and the Duchess
56
IX
Uncle Wiggily and the Cook
63
X
Uncle Wiggily and the Baby
69
XI
Uncle Wiggily and the Mock Turtle
76
XII
Uncle Wiggily and the Lobster
83
XIII
Uncle Wiggily and Father William
89
XIV
Uncle Wiggily and the Magic Bottles
96
XV
Uncle Wiggily and the Croquet Ball
102
XVI
Uncle Wiggily and the Do-Do
108
XVII
Uncle Wiggily and the Lory
115
XVIII
Uncle Wiggily and the Puppy
122
XIX
Uncle Wiggily and the Unicorn
129
XX
Uncle Wiggily and Humpty Dumpty
136
XXI
Uncle Wiggily and the Looking Glass

[email protected]

@

[email protected]

@

[email protected]

@[email protected]

[email protected]

#CHAPTER_XXI" class="pginternal"
Pages