You are here
قراءة كتاب Abbeychurch; Or, Self-Control and Self-Conceit
تنويه: تعرض هنا نبذة من اول ١٠ صفحات فقط من الكتاب الالكتروني، لقراءة الكتاب كاملا اضغط على الزر "اشتر الآن"
Abbeychurch; Or, Self-Control and Self-Conceit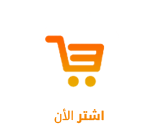 nothing but the kindness of her friends at Dykelands.'
Here the conversation dropped for a minute or two, for Lady Morton found it difficult to reply. Mrs. Staunton had lived in the village where Merton Hall was situated, and where both Lady Merton and her sister-in-law had spent their childhood. She had been much attached to Mrs. Woodbourne, and was Helen's godmother; but having settled in a distant county, had scarcely kept up any intercourse with the Woodbourne family since her friend's death, though constantly corresponding with Lady Merton, and occasionally writing and sending presents to her little god-daughter. Chancing however to come to London on business, she had written to Mr. Woodbourne to beg him to bring Helen to meet her there, and allow her to take her back with her into Lincolnshire to spend some time with her and her daughters. Mr. Woodbourne, knowing that his wife had esteemed her very highly, complied after a little deliberation. Helen's visit had lasted longer than at first proposed, and she only returned home, after an absence of five months, just in time to wish her little brother farewell, on his departure for school, a few weeks before the Consecration of St. Austin's. Lady Merton would have been glad to read Mrs. Woodbourne all the admiration of Helen, which Mrs. Staunton had poured forth to her in a letter written a short time before; but the terms in which it was expressed were more exaggerated than Lady Merton liked to shew to one who was not acquainted with Mrs. Staunton, and besides, her praise of Helen was full of comparison with her mother.
Visiting Abbeychurch was always painful to Lady Merton, and her manner, usually rather cold, was still more constrained when she was there; for, although both she and Sir Edward had been very careful not to shew any want of cordiality towards Mr. and Mrs. Woodbourne, they could not but feel that the Vicarage never could be to them what it once had been. It was certainly quite impossible not to have an affection for its present gentle kind-hearted mistress; and Lady Merton felt exceedingly grateful to her, for having, some years ago, nursed Rupert through a dangerous attack of scarlet-fever, with which he had been seized at Abbeychurch, when on his way from school, when she herself had been prevented by illness from coming to him; and Mrs. Woodbourne, making light of her anxiety for her own children, had done all that the most affectionate mother could have done for him, and had shewn more energy than almost anyone had believed her to possess, comforting Sir Edward with hopes and cheerful looks, soothing the boy's waywardness, and bearing with his fretfulness in his recovery, as none but a mother, or a friend as gentle as Mrs. Woodbourne, could have done. Still, much as she loved Mrs. Woodbourne for her own sake, Lady Merton could not help missing Katherine, her first play-fellow, the bright friend of her youth, her sister-in-law; Mrs. Woodbourne, a shy timid person, many years younger, felt that such must be the case, and always feared that she was thinking that the girls would have been in better order under their own mother; so that the two ladies were never quite at their ease when alone together.
In the mean time, Elizabeth, quite unconscious that Dora was intended to act as a clog round her neck, to keep her from straying too far, was mounting the hill, the merriest of the merry party.
'It is certainly an advantage to the world in general to have the church on a hill,' said Anne, 'both for the poetry and beauty of the sight; but I should think that the world in particular would be glad if the hill were not quite so steep.'
'Oh!' said Elizabeth, 'on the side towards the new town it is fair and soft enough to suit the laziest, it is only on our side that it resembles the mountain of fame or of happiness; and St. Austin's, as the new town is now to be called, is all that has any concern with it.'
'I wish it was not so steep on our side,' said Katherine; 'I do not think I ever was so hot in all my life, as I was yesterday, when we carried up all the cushions ourselves, and Papa sent me all the way back to the Vicarage, only just to fetch a needle and thread for Mamma to sew on a little bit of fringe.'
'Really, Kate,' said Elizabeth, 'you might have thought yourself very happy to have anything to do for the Church.'
'All! it was all very well for you to say so,' said Katherine; 'you were sitting in the cool at home, only hearing Edward read, not toiling in the sun as I was.'
'That is not fair, Kate,' said Helen; 'you know it is sometimes very hard work to hear Edward read; and besides, Mamma had desired Lizzie to sit still in the house, because she had been at the church ever since five, helping Papa to settle the velvet on the pulpit after the people had put it on wrong.'
'You would not imagine, Anne,' said Elizabeth, 'how fearfully deficient the world is, in common sense. Would you believe it, the workmen actually put the pulpit-cloth on with the embroidery upside-down, and I believe we were five hours setting it right again.'
'Without any breakfast?' said Anne.
'Oh! we had no time to think of breakfast till Mr. Somerville came in at ten o'clock to see what was going on, and told us how late it was,' said Elizabeth.
By this time, they had reached the brow of the hill, from whence they had a fine view of Abbeychurch, old and new. Anne observed upon the difference between the two divisions of the town.
'Yes,' said Elizabeth, 'our town consists of the remains of old respectable England, and the beginning of the new great work-shop of all nations, met together in tolerably close companionship. I could almost grudge that beautiful Gothic church to those regular red-brick uniform rows of deformity.'
'I do not think even the new church can boast of more beauty than St. Mary's,' said Anne.
'No, and it wants the handiwork of that best artist, old Time,' said Elizabeth; 'it will be long before Queen Victoria's head on the corbel at the new church is of as good a colour as Queen Eleanor's at the old one, and we never shall see anything so pretty at St. Austin's as the yellow lichen cap, and plume of spleen-wort feathers, which Edward the First wears.'
'How beautiful the old church tower is!' said Anne, turning round to look at it; 'and the gable ends of your house, and the tall trees of the garden, with the cloistered alms-houses, have still quite a monastic air.'
'If you only look at the tower with its intersecting arches and their zig-zag mouldings,' said Elizabeth, 'and shut your eyes to our kitchen chimney, on which rests all the fame of the Vicar before last.'
'What can you mean?' said Anne.
'That when anyone wishes to distinguish the Reverend Hugh Puddington from all other Vicars of Abbeychurch, his appellation is "The man that built the kitchen chimney."'
'That being, I suppose, the only record he has left behind him,' said Anne.
'The only one now existing,' said Elizabeth, 'since Papa has made his great horrid pew in the chancel into open seats.—Do not you remember it, Kate? and how naughty you used to be, when Margaret left off sitting there with us, and there was no one to see what we were about—oh! and there is a great fat Patience on a monument on the wall over our heads, and a very long inscription, recording things quite as unsuitable to a clergyman.'
'I do not understand you, Lizzie,' said Helen; 'unsuitable as what? Patience, or building chimneys, or making pews?'
'Patience is a virtue when she is not on a monument,' said Elizabeth.
'And neither pews nor chimneys can be unsuitable to a clergyman,' said little Dora; 'there are four pews in the new church, and Papa built a chimney for the school.'
Everyone laughed, much to Dora's surprise, and somewhat to Helen's, and Elizabeth was forced to explain, for Dora's edification, that what she intended by the speech in question, was only that it was unsuitable to a clergyman to leave no record behind him, but what had been intended to
Pages