You are here
قراءة كتاب Salomé: A Tragedy in One Act
تنويه: تعرض هنا نبذة من اول ١٠ صفحات فقط من الكتاب الالكتروني، لقراءة الكتاب كاملا اضغط على الزر "اشتر الآن"
Salomé: A Tragedy in One Act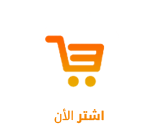 SALOMÉ
A TRAGEDY IN ONE ACT:
TRANSLATED FROM THE FRENCH OF
OSCAR WILDE,
WITH SIXTEEN DRAWINGS BY AUBREY BEARDSLEY
LONDON: JOHN LANE, THE BODLEY HEAD
NEW YORK: JOHN LANE COMPANY, MCMVII
---
---
THE PERSONS OF THE PLAY.

HEROD ANTIPAS, TETRARCH OF JUDÆA.
JOKANAAN, THE PROPHET.
THE YOUNG SYRIAN, CAPTAIN of the GUARD.
TIGELLINUS, A YOUNG ROMAN.
A CAPPADOCIAN.
A NUBIAN.
FIRST SOLDIER.
SECOND SOLDIER.
THE PAGE OF HERODIAS. JEWS, NAZARENES, ETC.
A SLAVE.
NAAMAN, THE EXECUTIONER.
HERODIAS, WIFE OF THE TETRARCH.
SALOMÉ, DAUGHTER OF HERODIAS.
THE SLAVES OF SALOMÉ.

---
A NOTE ON "SALOMÉ."
"SALOMÉ" has made the author's name a household word wherever the English language is not spoken. Few English plays have such a peculiar history. Written in French in 1892 it was in full rehearsal by Madame Bernhardt at the Palace Theatre when it was prohibited by the Censor. Oscar Wilde immediately announced his intention of changing his nationality, a characteristic jest, which was only taken seriously, oddly enough, in Ireland. The interference of the Censor has seldom been more popular or more heartily endorsed by English critics. On its publication in book form "Salomé" was greeted by a chorus of ridicule, and it may be noted in passing that at least two of the more violent reviews were from the pens of unsuccessful dramatists, while all those whose French never went beyond Ollendorff were glad to find in that venerable school classic an unsuspected asset in their education—a handy missile with which to pelt "Salomé" and its author. The correctness of the French was, of course, impugned, although the scrip had been passed by a distinguished French writer, to whom I have heard the whole work attributed. The Times, while depreciating the drama, gave its author credit for a tour de force, in being capable of writing a French play for Madame Bernhardt, and this drew from him the following letter:—
The Times, Thursday, March 2, 1893, p. 4.

MR. OSCAR WILDE ON "SALOMÉ."

To the Editor of The Times.

Sir, My attention has been drawn to a review of "Salomé" which was published in your columns last week. The opinions of English critics on a French work of mine have, of course, little, if any, interest for me. I write simply to ask you to allow me to correct a misstatement that appears in the review in question.

The fact that the greatest tragic actress of any stage now living saw in my play such beauty that she was anxious to produce it, to take herself the part of the heroine, to lend to the entire poem the glamour of her personality, and to my prose the music of her flute-like voice—this was naturally, and always will be, a source of pride and pleasure to me, and I look forward with delight to seeing Mme. Bernhardt present my play in Paris, that vivid centre of art, where religious dramas are often performed. But my play was in no sense of the words written for this great actress. I have never written a play for any actor or actress, nor shall I ever do so. Such work is for the artisan in literature—not for the artist.

I remain, Sir, your obedient servant,

OSCAR WILDE.
When "Salomé" was translated into English by Lord Alfred Douglas, the illustrator, Aubrey Beardsley, shared some of the obloquy heaped on Wilde. It is interesting that he should have found inspiration for his finest work in a play he never admired and by a writer he cordially disliked. The motives are, of course, made to his hand, and never was there a more
Pages