You are here
قراءة كتاب Notes and Queries, Number 243, June 24, 1854 A Medium of Inter-communication for Literary Men, Artists, Antiquaries, Genealogists, etc.
تنويه: تعرض هنا نبذة من اول ١٠ صفحات فقط من الكتاب الالكتروني، لقراءة الكتاب كاملا اضغط على الزر "اشتر الآن"
Notes and Queries, Number 243, June 24, 1854 A Medium of Inter-communication for Literary Men, Artists, Antiquaries, Genealogists, etc.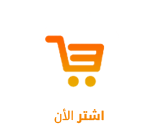 Mason Good's Preliminary Essay. The editor says: "The omission of a quotation or two, of no present interest, and the correction of a few inaccuracies of language, are the only alterations that have been made in the Preliminary Essay." We shall see how far this is true. Such alterations as "arrogance" for "insolence," p. 2.; "classic purity" for "classical chastity," p. 3.; "severe" for "atrocious," p. 15., I shall not particularise farther; but merely observe that, so far from being merely "corrections
of inaccuracies of language," they are frequently changes of meaning.
At pp. 4. and 5., extracts from speeches by Burke and North are introduced into the text. In Woodfall, they are given in a note, so as not to interrupt the writer's argument.
Occasionally, a sentence is partly rewritten. I take one specimen. Dr. Good says that, "But for the Letters of Junius, the Commons of England might still ... have been exposed to the absurd and obnoxious harassment of parliamentary arrests, upon a violation of privileges undefined and incapable of being appealed against—defrauded of their estates upon an arbitrary and interested claim of the crown." In Bohn, p. 5., the words are altered to "have been exposed to arbitrary violations of individual liberty, under undefined pretexts of parliamentary privileges, against which there were (?) no appeal—defrauded of their estates upon capricious and interested claims of the crown."
Dr. Good, to show that Burke could not be Junius, cites several passages from his works; and then proves, by quotations from Junius, that the opinions of the one were opposed to those of the other. In Bohn's edition all these quotations, which occupy twelve octavo pages in Woodfall, are omitted as unnecessary, although the writer's argument is partly founded upon them; and yet the editor has retained (evidently through carelessness), at p. 66., Dr. Good's subsequent reference to these very quotations, where, being about to give some extracts from General Lee's letters, he says: "They may be compared with those of Junius, that follow the preceding extracts from Mr. Burke." This reference is retained, but the extracts spoken of are omitted.
Some of Woodfall's notes are wholly left out; but I will not lengthen these remarks by specially pointing them out. The new notes of Bohn's editor offer much matter for animadversion, but I confine myself to one point. In a note to Sir W. Draper's first letter (p. 116.), we are told that Sir William "married a Miss De Lancy, who died in 1778, leaving him a daughter." In another note relating to Sir William (p. 227.), it is stated that "he married a daughter of the second son of the Duke of St. Alban's. Her ladyship died in 1778, leaving him no issue." How are we to reconcile these statements?
[The work professes to be edited by Mr. Wade. Mr. Wade therefore, and not Mr. Bohn, is responsible for the errors pointed out by our correspondent.—Ed.]
---
Minor Notes.
Mutilating Books.—Swift, in a letter to Stella, Jan. 16, 1711, says, "I went to Bateman's the bookseller, and laid out eight-and-forty shillings for books. I bought three little volumes of Lucian in French, for our Stella." This Bateman would never allow any one to look into a book in his shop; and when asked the reason, he would say, "I suppose you may be a physician, or an author, and want some recipe or quotation; and if you buy it I will engage it to be perfect before you leave me, but not after; as I have suffered by leaves being torn out, and the books returned, to my very great loss and prejudice.
The Plymouth Calendar.—To your collection of verses (Vol. vii. passim) illustrative of local circumstances, incidents, &c., allow me to add the following:
"The West wind always brings wet weather,
The East wind wet and cold together;
The South wind surely brings us rain,
The North wind blows it back again.
If the Sun in red should set,
The next day surely will be wet;
If the Sun should set in grey,
The next will be a rainy day."
Divinity Professorships.—In the last number of The Journal of Sacred Literature (April, 1854), there is a well-deserved eulogium on the biblical labours of Dr. Kitto; who, though in the enjoyment of the title of D.D. (conferred on him some years ago by a Continental University), is nevertheless a layman, and not, as is very commonly imagined, in orders. The article, however, to which I refer, contains a curious mistake. Michaelis is cited (p. 122.) as an instance of a layman being able, on the Continent, to hold a professorship relating to theology and biblical science, in contrast to what is assumed to be the invariable system at the English Universities. It is true, indeed, that for the most part such professorships are here held by clergymen; but from several of them laymen are not excluded by any law. At Cambridge, the Norrisian Professor of Divinity, for example, may be a layman.
With respect to the degree of D.D., it is observed by the Writer of the article, p. 127.:
"In Germany this degree is given to laymen, but in England it is exclusively appropriated to the clergy. This led to the very general impression among strangers, that Dr. Kitto is a clergyman."
[We have frequently seen the celebrated Nonjuror Henry Dodwell noticed as in orders, perhaps from his portrait exhibiting him in gown and bands as Camden Professor of History at Oxford. Miss Strickland, too, in her Lives of the Queens of England, vol. vii. p. 202., and vol. viii. p. 352., edit. 1853, speaks of that worthy layman, Robert Nelson, both as a Doctor and a clergyman!—Ed.]
---
Queries.
SEPULCHRAL MONUMENTS.
(Concluded from p. 539.)
A divine, reasoning philosophically with a lady on the possibility of the appearance of ghosts, was much perplexed by her simple inquiry as to where the clothes came from. If then the mediæval effigies are alive, how can the costume be reconciled with their position? Where do their clothes come from? The theory advanced in the two preceding Numbers seems to offer a ready solution. Another corroborative fact remains to be stated, that when a kneeling attitude superseded the recumbent, the brasses were placed upon the wall, testifying, in some degree at least, that the horizontal figures were not traditionally regarded as living portraits. In anticipation of objections, it can only be said that "they have no speculation in their eyes;" that out of the thousands in existence, a few exceptions will only prove the rule; and that their incongruities were conventional.
It is now my purpose to offer a few more reasons for releasing the sculptors of the present day from a rigid adherence to the uplifted hands and the straight head. That there is grace, dignity, and pious serenity occasionally perceptible in these interesting relics of bygone days, which so appropriately furnish our magnificent cathedrals, and embellish numbers of our parochial churches, is freely admitted; but that they are formal, conventional, monotonous, and consequently unfitted for modern imitation, cannot reasonably be denied by a person with pretensions to taste. From the study of anatomy, the improvement in painting, the
Pages