You are here
قراءة كتاب Fromentin
تنويه: تعرض هنا نبذة من اول ١٠ صفحات فقط من الكتاب الالكتروني، لقراءة الكتاب كاملا اضغط على الزر "اشتر الآن"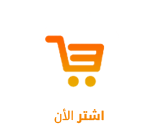 FROMENTIN
TRANSLATED FROM THE FRENCH
BY FREDERIC TABER COOPER
ILLUSTRATED WITH EIGHT
REPRODUCTIONS IN COLOUR
FREDERICK A. STOKES COMPANY
NEW YORK—PUBLISHERS
COPYRIGHT, 1913, BY
FREDERICK A. STOKES COMPANY
Printed in the United States of America
---
CONTENTS
---
LIST OF ILLUSTRATIONS
Plate
I.
Halt of Horsemen
Frontispiece
 
M. Sarlin's Collection
II.
The Arab Encampment
14
 
Musée du Louvre
III.
Thirst
24
 
M. Jacques Normand's Collection
IV.
The Sirocco in the Oasis
34
 
Musée du Louvre
V.
An Arab Fantasia
40
 
M. Sarlin's Collection
VI.
Egyptian Women on the Bank of the Nile
50
 
Musée du Louvre
VII.
Hunting with the Falcon
60
 
Musée du Louvre
VIII.
Halt of Horsemen
70
 
Musée du Louvre
---
---
I.—THE FIRST STEPS
EUGÈNE-SAMUEL-AUGUSTE FROMENTIN-DUPEUX was born at La Rochelle on the twenty-fourth of October, 1820. His family was a very old one and held in high honour throughout Aunis and Saintonge.
Aunis, one of the ancient provinces of France, glows languidly beneath the caresses of a humid sun, enveloped in a thin veil of ocean mists, and at times she seems to float in the midst of her waves and her sands, beneath a sky bounded by remote and indeterminate horizons, vague and immense, like some vast wreckage overgrown with gardens and oases. For more than a century, she was downtrodden by the English. But if she owes them the pain and humiliation of defeat, they at least inspired her with a passion for commercial greatness and a desire for wealth. Through her shipowners and bankers, she amassed riches that permitted her to devote a goodly share of her days to leisure and festivities, for the betterment of her material welfare and the embellishment of her mind. Thus in the midst of this industrious community, faithful to its duties, jealous of its liberty, there was slowly formed a powerful and cultured bourgeois class, eager for all forms of intellectual improvement.
Eugène Fromentin's family was, on the father's side, attached by ancient roots to the soil of Aunis. His ancestors were nearly all of them lawyers and judges, and as far back as they can be traced, even to the beginning of the eighteenth century, formed a part of this bourgeois class, which, in that region of ardent Protestantism, constituted a sort of aristocracy.
Against the sombre verdure of the oasis, the whiteness of the tent stands out in sharp relief. The Arabs are resting: meanwhile their horses, untethered, roam at will. This essentially simple scene, undoubtedly drawn straight from life, owes its charm to Fromentin's admirable art, and his ability to throw some gleam of light even into his densest masses of shade.
His father was a physician of great ability, and for thirty-three years was director of the Lafond insane asylum, which he had founded not far from La Rochelle. He had a reputation for wit, but indecision and suspicion stifled the better impulses of his nature. Fromentin's mother, whose educational advantages had been slight, had by contrast a sensitive and warmhearted disposition. It was she whom the painter resembled in all the details of his physical nature and in all the qualities of his moral nature, while Charles, his elder brother, practical and taciturn, resembled their father, whose vocation he followed.
The mentality of Eugène Fromentin developed early. At school, he surprised all his instructors by his ability to assimilate knowledge and to think things out for himself, and he was loved by them all. Later on, he confessed that "his childhood had been very lively, almost boisterous." But somewhere during his fifteenth year, a marked change took place in him. "I had involuntarily formed the habit," he confessed further, "of reserve and silence, a habit that was often to my
Pages