You are here
قراءة كتاب Our Friend the Charlatan
تنويه: تعرض هنا نبذة من اول ١٠ صفحات فقط من الكتاب الالكتروني، لقراءة الكتاب كاملا اضغط على الزر "اشتر الآن"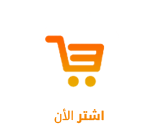 Our Friend the Charlatan
by
George Gissing
CHAPTER I
As he waited for his breakfast, never served to time, Mr. Lashmar drummed upon the window-pane, and seemed to watch a blackbird lunching with much gusto about the moist lawn of Alverholme Vicarage. But his gaze was absent and worried. The countenance of the reverend gentleman rarely wore any other expression, for he took to heart all human miseries and follies, and lived in a ceaseless mild indignation against the tenor of the age. Inwardly, Mr. Lashmar was at this moment rather pleased, having come upon an article in his weekly paper which reviewed in a very depressing strain the present aspect of English life. He felt that he might have, and ought to have, written the article himself a loss of opportunity which gave new matter for discontent.
The Rev. Philip was in his sixty-seventh year; a thin, dry, round-shouldered man, with bald occiput, straggling yellowish beard, and a face which recalled that of Darwin. The resemblance pleased him. Privately he accepted the theory of organic evolution, reconciling it with a very broad Anglicanism; in his public utterances he touched upon the Darwinian doctrine with a weary disdain. This contradiction involved no insincerity; Mr. Lashmar merely held in contempt the common understanding, and declined to expose an esoteric truth to vulgar misinterpretation. Yet he often worried about it—as he worried over everything.
Nearer causes of disquiet were not lacking to him. For several years the income of his living had steadily decreased; his glebe, upon which he chiefly depended, fell more and more under the influence of agricultural depression, and at present he found himself, if not seriously embarrassed, likely to be so in a very short time. He was not a good economist; he despised everything in the nature of parsimony; his ideal of the clerical life demanded a liberal expenditure of money no less than unsparing personal toil. He had generously exhausted the greater part of a small private fortune; from that source there
Pages