You are here
قراءة كتاب The Criminal Imbecile An Analysis of Three Remarkable Murder Cases
تنويه: تعرض هنا نبذة من اول ١٠ صفحات فقط من الكتاب الالكتروني، لقراءة الكتاب كاملا اضغط على الزر "اشتر الآن"
The Criminal Imbecile An Analysis of Three Remarkable Murder Cases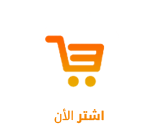 THE CRIMINAL IMBECILE

THE MACMILLAN COMPANY
NEW YORK · BOSTON · CHICAGO · DALLAS
ATLANTA · SAN FRANCISCO

MACMILLAN & CO., Limited
LONDON · BOMBAY · CALCUTTA
MELBOURNE

THE MACMILLAN CO. OF CANADA, Ltd.
TORONTO
Jean Gianini.
(Upper picture taken in jail. Printed by permission of Zintsmaster
and Jones, Herkimer, N. Y., Photographers.)
THE
CRIMINAL IMBECILE
AN ANALYSIS OF THREE
REMARKABLE MURDER CASES
BY
HENRY HERBERT GODDARD
DIRECTOR OF DEPARTMENT OF RESEARCH
VINELAND TRAINING SCHOOL
New York
THE MACMILLAN COMPANY
1915
All rights reserved
Copyright, 1915,
By THE MACMILLAN COMPANY.

Set up and electrotyped. Published September, 1915.
Norwood Press
J. S. Cushing Co.—Berwick & Smith Co.
Norwood, Mass., U.S.A.
---
PREFACE
This book is offered to the public in the belief that the three cases herein described are typical of a large proportion of criminal cases and that the analysis and discussion attempted will help to make clear important points which are often misunderstood, points relative to the criminal and to the imbecile.
A clear conception of the nature of the imbecile and of his relation to crime will inevitably result in a most desirable change in our criminal procedure.
It should be noted that we use "imbecile" in the legal sense which includes the moron and often the idiot as scientifically classified. This usage is justified since much of the literature still describes all mental defectives as imbeciles, idiots, or feeble-minded—according to the preference of the writers.
These cases are unique in that they were the first court cases in which the Binet-Simon tests were admitted in evidence, the mental status of these persons under indictment being largely determined by this method.
It happens, also, that these cases well illustrate three phases of the workings of defective minds. Jean Gianini shows the criminal imbecile of high grade and of loquacious type working by himself. Roland Pennington, equally high grade but of a quiet, phlegmatic temperament, shows how a defective mind works under suggestion. Finally, Tronson shows the crude brutality of a somewhat lower grade defective.
In the chapter on Responsibility we have tried to indicate the difference between verbal morality and deep-seated, appreciated, moral principle. A child may have the former but the latter comes only with experience and the age at least of the adolescent.
We would remind the reader that in the confessions and the appendices we have had at hand only stenographic reports.
If this book shall help the lawyer to make a more successful defense of the imbecile criminal, the judge to dispense justice to this much misunderstood class of high grade imbeciles, and society in general to realize its responsibility for the mental defective, it will have fulfilled its mission.
H. H. G.
Research Laboratory of the Training School
in Vineland, N. J.
---
CONTENTS
 
PAGE
 

Preface

v
CHAPTER
I.

The Case of Jean Gianini

1
 
II.

The Case of Roland Pennington

42
 
III.

The Case of Fred Tronson

65
 
IV.

The Criminal Imbecile

83
 
V.

Responsibility

94
 
VI.

The Punishment for Criminal Imbeciles

100
 
APPENDICES
A.

Gianini Case. Hypothetical Question Propounded by the Defense

109
Pages