You are here
قراءة كتاب Mr. Punch's Book of Sport The Humour of Cricket, Football, Tennis, Polo, Croquet, Hockey, Racing, &c
تنويه: تعرض هنا نبذة من اول ١٠ صفحات فقط من الكتاب الالكتروني، لقراءة الكتاب كاملا اضغط على الزر "اشتر الآن"
Mr. Punch's Book of Sport The Humour of Cricket, Football, Tennis, Polo, Croquet, Hockey, Racing, &c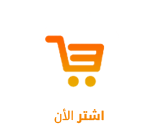 MR. PUNCH'S BOOK OF SPORTS
PUNCH LIBRARY OF HUMOUR
Edited by J. A. Hammerton
Designed to provide in a series of volumes, each complete in itself, the cream of our national humour, contributed by the masters of comic draughtsmanship and the leading wits of the age to "Punch," from its beginning in 1841 to the present day.
---
---
MR. PUNCH'S BOOK OF SPORTS
THE HUMOURS OF CRICKET, FOOTBALL,
TENNIS, POLO, CROQUET, HOCKEY,
RACING, &c.
AS PICTURED BY

LINLEY SAMBOURNE, PHIL MAY,
L. RAVEN-HILL, F. H. TOWNSEND,
E. T. REED, GEORGE DU MAURIER,
CHARLES KEENE, FRANK REYNOLDS,
LEWIS BAUMER, GUNNING KING,
G. D. ARMOUR, ARTHUR HOPKINS,
EVERARD HOPKINS, J. A. SHEPHERD,
AND OTHERS.


WITH 225 ILLUSTRATIONS

PUBLISHED BY ARRANGEMENT WITH THE PROPRIETORS OF "PUNCH"


THE EDUCATIONAL BOOK CO. LTD.
---
The Punch Library of Humour
Twenty-five volumes, crown 8vo, 192 pages fully illustrated
LIFE IN LONDON
COUNTRY LIFE
IN THE HIGHLANDS
SCOTTISH HUMOUR
IRISH HUMOUR
COCKNEY HUMOUR
IN SOCIETY
AFTER DINNER STORIES
IN BOHEMIA
AT THE PLAY
MR. PUNCH AT HOME
ON THE CONTINONG
RAILWAY BOOK
AT THE SEASIDE
MR. PUNCH AFLOAT
IN THE HUNTING FIELD
MR. PUNCH ON TOUR
WITH ROD AND GUN
MR. PUNCH AWHEEL
BOOK OF SPORTS
GOLF STORIES
IN WIG AND GOWN
ON THE WARPATH
BOOK OF LOVE
WITH THE CHILDREN


---
Mr. Punch is nothing if not typical of his fellow countrymen in his interest in sport. If there be any truth in the assertion that Englishmen are neglecting the more serious affairs of life in their devotion to all forms of athletic sports, Mr. Punch would seem to be determined that there shall be no lack of humour in the process; for an immense proportion of his merry pages have been occupied with the humour of sport.
Indeed, there is no kind of open-air pastime which has escaped the kindly attention of our national humorist, and the fact that he never tires of poking good-natured fun at these hobbies of his countrymen, making merry over their misadventures, indicates in some degree that, whatever our
Pages