You are here
قراءة كتاب By the Ionian Sea: Notes of a Ramble in Southern Italy
تنويه: تعرض هنا نبذة من اول ١٠ صفحات فقط من الكتاب الالكتروني، لقراءة الكتاب كاملا اضغط على الزر "اشتر الآن"
By the Ionian Sea: Notes of a Ramble in Southern Italy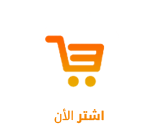 BY THE IONIAN SEA
NOTES OF A RAMBLE IN SOUTHERN ITALY
BY
GEORGE GISSING
CONTENTS
CHAPTER I
FROM NAPLES
This is the third day of sirocco, heavy-clouded, sunless. All the colour has gone out of Naples; the streets are dusty and stifling. I long for the mountains and the sea.
To-morrow I shall leave by the Messina boat, which calls at Paola. It is now more than a twelvemonth since I began to think of Paola, and an image of the place has grown in my mind. I picture a little marina; a yellowish little town just above; and behind, rising grandly, the long range of mountains which guard the shore of Calabria. Paola has no special interest that I know of, but it is the nearest point on the coast to Cosenza, which has interest in abundance; by landing here I make a modestly adventurous beginning of my ramble in the South. At Paola foreigners are rare; one may count upon new impressions, and the journey over the hills will be delightful.
Were I to lend ear to the people with whom I am staying, here in the Chiatamone, I should either abandon my project altogether or set forth with dire misgivings. They are Neapolitans of the better class; that is to say, they have known losses, and talk of their former happiness, when they lived on the Chiaia and had everything handsome about them. The head of the family strikes me as a typical figure; he is an elderly man, with a fine head, a dignified presence, and a coldly courteous demeanour. By preference he speaks French, and his favourite subject is Paris. One observes in him something like disdain for his own country, which in his mind is associated only with falling fortunes and loss of self-respect. The cordial Italian note never sounds in his talk. The signora (also a little ashamed of her own language) excites herself about taxation—as well she may—and dwells with doleful vivacity on family troubles. Both are astonished at my eccentricity and hardiness in undertaking a solitary journey through the wild South. Their geographical notions are vague; they have barely heard of Cosenza or of Cotrone, and of Paola not at all; it would as soon occur to them to set out for Morocco as for Calabria. How shall I get along with people whose language is a barbarous dialect? Am I aware that the country is in great part pestilential?—la febbre! Has no one informed me that in autumn snows descend, and bury everything for months? It is useless to explain that I only intend to visit places easily accessible, that I shall travel mostly by railway, and that if disagreeable weather sets in I shall quickly return northwards. They look at me dubiously, and ask themselves (I am sure) whether I have not some more tangible motive than a lover of classical antiquity. It ends with a compliment to the enterprising spirit of the English race.
I have purchases to make, business to settle, and I must go hither and thither about the town. Sirocco, of course, dusks everything to cheerless grey, but under any sky it is dispiriting to note the changes in Naples. Lo sventramento (the disembowelling) goes on, and regions are transformed. It is a good thing, I suppose, that the broad Corso Umberto I. should cut a way through the old Pendino; but what a contrast between that native
Pages