You are here
قراءة كتاب Letters to an Unknown
تنويه: تعرض هنا نبذة من اول ١٠ صفحات فقط من الكتاب الالكتروني، لقراءة الكتاب كاملا اضغط على الزر "اشتر الآن"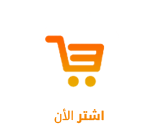 and amid harmonious surroundings; an officer's first battle, a Corsican vendetta, a slave-trader's last voyage, a slip from the path of integrity, the sacrifice of a son by his father, a secret tragedy in a modern salon. Like the novels of Bandello and the Italian fiction-writers, almost all his tales are sanguinary, and are painful, besides, from the cold-bloodedness of the recital, the accuracy of the action, and the skilful convergence of details.
Far better, each one is, in its little setting, a record of human nature, a record, complete and of far-reaching import, to which a philosopher, a moralist, may return year after year without exhausting its interest.
Multitudes of dissertations on primitive and savage instinct, wise treatises, like those of Schopenhauer, on the metaphysics of love and of death, can not be compared in value to the hundred pages of Carmen.
The wax taper of Arsène Guillot summarises many volumes concerning the religion of the common people and of the inmost feelings of courtesans. I know of no more scathing sermon against the blunders of credulity or of imagination than The Double Mistake, and The Etruscan Vase. In the year 2000 The Game of Backgammon will be read again, probably, to learn what it costs to cheat.
Notice, finally, that at no time does the author force himself on our notice that he may emphasise the lesson, but remains in the background, leaving us to draw our own conclusions. He effaces himself even deliberately so as to appear altogether absent. Future readers will show consideration for a host so polite, so graceful, so discreet in doing the honours of his own home. Good manners are at all times pleasing, and a more courteous host than Mérimée it would be impossible to find. Greeting his guests at the threshold, he introduces them and then withdraws, leaving them at liberty to examine and to criticise undisturbed. He is not obtrusive; he does not call attention to his treasures; never will he be caught in the act of a display of vanity. Instead of exposing his knowledge, he conceals it; to listen to him, it would seem as if any one at all might have written his book. Now it is an anecdote related to him by one of his friends, and which he has transcribed on the spot; now it is "a selection" from Brantôme, and from d'Aubigné. If he wrote The Experiments of an Adventurer, it was because he had once, for a fortnight, had nothing better to do. For writing The Guzla, the recipe is simple: to procure statistics referring to Illyria, to get the travels of the Abbé Fortis, and to learn five or six Slav words. This resolution not to over-estimate himself comes to be in the end an affectation. So great is his dread of appearing pedantic that he flies to the opposite extreme, and the result is his tone of flippancy, his unceremonious manner of the man of society.
The day may come when this will prove to be his vulnerable point, when it will be asked whether this perpetual air of irony is not intentional; whether he is justified in joking in the very midst of tragedy; whether his apparent callousness is not due to the fear of ridicule; whether his free-and-easy tone is not the effect of embarrassment; whether the gentleman has not been harmful to the author; whether his art was sufficiently dear to him. On more than one occasion, notably in The Venus of Ille, he availed himself of this to mystify the reader. Elsewhere, in Lokis,[4] a grotesque idea, with double meaning, lies at the foundation of the tale, like a toad in a chiselled casket. He seemed to find delight in seeing a woman's fingers unlock the casket, and a pretty face terrified by the sight of some object of loathing made him laugh. It appears that he wrote almost always at random, to amuse himself, to pass the time, without allowing himself to be swayed by an idea, with no conception of a great unity of purpose, with no self-subordination to his work.
In this, as in all else, he was disenchanted, and we find him finally out of tune with life. Scepticism engenders melancholy; and in this regard his correspondence is truly depressing. His health failed gradually; he spent his winters regularly at Cannes, realising that life was slipping away from him.
He took care of his health; he watched over himself; it is the sole concern which the man continued to feel until the end. By the advice of his physician, he practised archery, and as a distraction painted views of the adjacent country. Every day he might be seen walking in silence along the country roads with his two Englishwomen, one carrying his bow, the other his box of water-colours. In this way he killed time and cultivated patience. Out of kindliness of heart he went to a lonely cabin half a mile away, to nurse a cat; he collected flies for a pet lizard; these were his favorite companions. When the railway train brought a friend to visit him, he recovered his animation and became once more his charming self; his letters were so always, for his quaint and exquisite humour he could not repress. But of happiness there was none; to him the future was dark, almost as dark as it is to us to-day; before closing his eyes it was his sorrow to witness the complete destruction of his country's edifice. He expired September 23, 1870.
If one should endeavour to sum up his character and his genius, he will find, I fancy, that with a tender heart, the gift of nature, endowed with superior intelligence, having lived the life of a gentleman and having worked with somewhat of industry, producing a number of books of the highest order, Mérimée did not, however, accomplish all the good that was his to yield, did not attain to all the happiness to which it was his right to aspire. Through his fear of being a dupe, he was suspicious in every phase of life—in love, in science, in art;[5] and yet he was the dupe of his own mistrust. One is sure always of being the dupe of something, and it may be better, perhaps, to reconcile oneself to the fact in advance.
H. TAINE.

November, 1873.
LETTERS TO AN UNKNOWN
Lettres à une Inconnue
I
Paris, Thursday.

I RECEIVED your letter in due time. Everything about you is paradoxical, and the same reasons lead you to act in a manner precisely contrary to that of other mortals. You say you are going to the country. Well and good; that signifies that you will have nothing to do but write, for in the country the days are long, and idleness is propitious for letter-writing. At the same time, the watchfulness and solicitude of your guardian being less interrupted by the customary engagements of the city, you will have to submit to more catechising when letters come to you. In a château, moreover, the arrival of a letter is an event. Not at all; while you may not be able to write, you may, on the other hand, receive no end of letters.
I am beginning to be accustomed to your ways, and am no longer surprised at anything you do. I beg you, however, to take pity on me, and do not put to too severe a test the unfortunate habit I have formed—I know not how—of thinking everything that you do to be right.
I recall having been somewhat too frank, perhaps, in my last letter, on the subject of my own disposition. A friend of mine, an old diplomat, and a very shrewd man, has often said to me: "Never speak ill of yourself. Your friends will always do that for you." I begin
Pages