قراءة كتاب The Carpet from Bagdad
تنويه: تعرض هنا نبذة من اول ١٠ صفحات فقط من الكتاب الالكتروني، لقراءة الكتاب كاملا اضغط على الزر "اشتر الآن"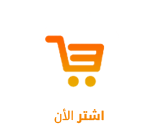 much of heart. For my part, I prefer to regard it as a mere physical function, a pump, a motor, a power that gives action to the legs, either in coming or in going, more especially in going." He laughed. "Well, hers is the inspiration and hers is the law. And to think that she could plan all this on the spur of the moment, down to the minutest detail! It's a science." He put the letter away, slid out his legs and glared at the dusty tips of his shoes. "The United Romance and Adventure Company, Ltd., of New York, London, and Paris. She has the greatest gift of all, the sense of humor."
He rose and opened his kit-bag doubtfully. He rummaged about in the depths and at last straightened up with a mild oath.
"Not a pair of cuffs in the whole outfit, not a shirt, not a collar. Oh, well, when a man has to leave Bagdad the way I did, over the back fence, so to speak, linen doesn't count."
He drew down his cuffs, detached and reversed them, he turned his folding collar wrong-side out, and used the under side of the foot-rug as a shoe-polisher. It was the ingenius procedure of a man who was used to being out late of nights, who made all things answer all purposes. This rapid and singularly careless toilet completed, he centered his concern upon the more vital matter of finances. He was close to the nadir: four sovereigns, a florin, and a collection of battered coppers that would have tickled the pulse of an amateur numismatist.
"No vintage to-night, my boy; no long, fat Havana, either. A bottle of stout and a few rags of plug-cut; that's the pace we'll travel this evening. The United Romance and Adventure Company is not listed at present. If it was, I'd sell a few shares on my own hook. The kind Lord knows that I've stock enough and to spare." He laughed again, but without the leaven of humor. "When the fool-killer snatches up the last fool, let rogues look to themselves; and fools are getting scarcer every day.
"Percival Algernon! O age of poets! I wonder, does he wear high collars and spats, or has she plumbed him accurately? She is generally right. But a man changes some in seven years. I'm an authority when it comes to that. Look what's happened to me in seven years! First, Horace, we shall dine, then we'll smoke our pipe in the billiard-room, then we'll softly approach Percival Algernon and introduce him to Sinbad. This independent excursion to Bagdad was a stroke on my part; it will work into the general plan as smoothly as if it had been grooved for the part. Sinbad. I might just as well have assumed that name: Horace Sinbad, sounds well and looks well." He mused in silence, his hand gently rubbing his chin; for he did possess the trick of talking aloud, in a low monotone, a habit acquired during periods of loneliness, when the sound of his own voice had succeeded in steadying his tottering mind.
What a woman, what a wife, she would have been to the right man! Odd thing, a man can do almost anything but direct his affections; they must be drawn. She was not for him; nay, not even on a desert isle. Doubtless he was a fool. In time she would have made him a rich man. Alack! It was always the one we pursued that we loved and never the one that pursued us.
"I'm afraid of her; and there you are. There isn't a man living who has gone back of that Mona Lisa smile of hers. If she was the last woman and I was the last man, I don't say." He hunted for a cigarette, but failed to find one. "Almost at the bottom, boy; the winter of our discontent, and no sun of York to make it glorious. Twenty-four hundred at cards, and to lose it like a tyro! Wallace has taught me all he knows, but I'm a booby. Twenty-four hundred, firm's money. It's a failing of mine, the firm's money. But, damn it all, I can't cheat a man at cards; I'd rather cut his throat."
He found his pipe, and a careful search of the corners of his coat-pockets revealed a meager pipeful of tobacco. He picked out the little balls of wool, the ground-coffee, the cloves, and pushed the charge home into the crusted bowl of his briar.
"To the devil with economy! A pint of burgundy and a perfecto if they hale us to jail for it. I'm dead tired. I've seen three corners in hell in the past two months. I'm going as far as four sovereigns will take me.... Fortune Chedsoye." His blue eyes became less hard and his mouth less defiant. "I repeat, the heart should be nothing but a pump. Otherwise it gets in the way, becomes an obstruction, a bottomless pit. Will-power, that's the ticket. I can face a lion without an extra beat, I can face the various countenances of death without an additional flutter; and yet, here's a girl who, when I see her or think of her, sends the pulse soaring from seventy-seven up to eighty-four. Bad business; besides, it's so infernally unfashionable. It's hard work for a man to keep his balance 'twixt the devil and the deep, blue sea; Gioconda on one side and Fortune on the other. Gioconda throws open windows and doors at my approach; but Fortune locks and bars hers, nor knocks at mine. That's the way it always goes.
"If a man could only go back ten years and take a new start. Ass!" balling his fist at the reflection in the mirror. "Snivel and whine over the bed of your own making. You had your opportunity, but you listened to the popping of champagne-corks, the mutter of cards, the inane drivel of chorus-ladies. You had a decent college record, too. Bah! What a guileless fool you were! You ran on, didn't you, till you found your neck in the loop at the end of the rope? And perhaps that soft-footed, estimable brother of yours didn't yank it taut as a hangman's? You heard the codicil; into one ear and out the other. Even then you had your chance; patience for two short years, and a million. No, a thousand times no. You knew what you were about, empty-headed fool! And to-day, two pennies for a dead man's eyes."
He dropped his fist dejectedly. Where had the first step begun? And where would be the last? In some drab corner, possibly; drink, morphine, or starvation; he'd never have the courage to finish it with a bullet. He was terribly bitter. Everything worth while seemed to have slipped through his fingers, his pleasure-loving fingers.
"Come, come, Horace; buck up. Still the ruby kindles in the vine. No turning back now. We'll go on till we come bang! against the wall. There may be some good bouts between here and there. I wonder what Gioconda would say if she knew why I was so eager for this game?"
He went down to dinner, and they gave him a table in an obscure corner, as a subtle reminder that his style was passé. He didn't care; he was hungry and thirsty. He could see nearly every one, even if only a few could see him. This was somewhat to his vantage. He endeavored to pick out Percival Algernon; but there were too many high collars, too many monocles. So he contented himself with a mild philosophical observance of the scene. The murmur of voices, rising as the wail of the violins sank, sinking as the wail rose; the tinkle of glass and china, the silver and linen, the pretty women in their rustling gowns, the delicate perfumes, the flash of an arm, the glint of a polished shoulder: this was the essence of life he coveted. He smiled at the thought and the sure knowledge that he was not the only wolf in the fold. Ay, and who among these dainty Red Riding Hoods might be fooled by a vulpine grandmother? Truth, when a fellow winnowed it all down to a handful, there were only fools and rogues. If one was a fool, the rogue got you, and he in turn devoured himself.
He held his glass toward the table-lamp, moved it slowly to and fro under his nose,
Pages