You are here
قراءة كتاب Life of Chopin
تنويه: تعرض هنا نبذة من اول ١٠ صفحات فقط من الكتاب الالكتروني، لقراءة الكتاب كاملا اضغط على الزر "اشتر الآن"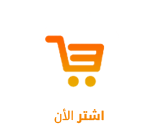 LIFE OF CHOPIN
by Franz Liszt
Translated from the French by Martha Walker Cook
---
Contents
---
INFORMATION ABOUT THIS E-TEXT EDITION
The following is an e-text of "Life of Chopin," written by Franz Liszt and translated from the french by Martha Walker Cook. The original edition was published in 1863; a fourth, revised edition (1880) was used in making this e-text. This e-text reproduces the fourth edition essentially unabridged, with original spellings intact, numerous typographical errors corrected, and words italicized in the original text capitalized in this e-text. In making this e-text, each page was cut out of the original book with an x-acto knife to feed the pages into an Automatic Document Feeder scanner for scanning. Hence, the book was disbinded in order to save it. Thanks to Charles Franks and the Online Distributed Proofreading team for help in proofreading this e-text.
---


DEDICATION OF THE TRANSLATION TO JAN PYCHOWSKI
Without your consent or knowledge, I have ventured to dedicate this translation to you!
As the countryman of Chopin, and filled with the same earnest patriotism which distinguished him; as an impassioned and perfect Pianist, capable, of reproducing his difficult compositions in all the subtle tenderness, fire, energy, melancholy, despair, caprice, hope, delicacy and startling vigor which they imperiously exact; as thorough master of the complicated instrument to which he devoted his best powers; as an erudite and experienced possessor of that abstruse and difficult science, music; as a composer of true, deep, and highly original genius,—this dedication is justly made to you!
Even though I may have wounded your characteristically haughty, shrinking, and Sclavic susceptibilities in rendering so public a tribute to your artistic skill, forgive me! The high moral worth and manly rectitude which distinguish you, and which alone render even the most sublime genius truly illustrious in the eyes of woman, almost force these inadequate and imperfect words from the heart of the translator.
M.W.C.


---
PREFACE
To a people, always prompt in its recognition of genius, and ready to sympathize in the joys and woes of a truly great artist, this work will be one of exceeding interest. It is a short, glowing, and generous sketch, from the hand of Franz Liszt, (who, considered in the double light of composer and performer, has no living equal,) of the original and romantic Chopin; the most ethereal, subtle, and delicate among our modern tone-poets. It is a rare thing for a great artist to write on art, to leave the passionate worlds of sounds or colors for the colder realm of words; rarer still for him to abdicate, even temporarily, his own throne, to stand patiently and hold aloft the blazing torch of his own genius, to illume the gloomy grave of another: yet this has Liszt done through love for Chopin.
It is a matter of considerable interest to note how the nervous and agile fingers, accustomed to sovereign rule over the keys, handle the pen; how the musician feels as a man; how he estimates art and artists. Liszt is a man of extensive culture, vivid imagination, and great knowledge of the world; and, in addition to their high artistic value, his lines glow with poetic fervor, with impassioned eloquence. His musical criticisms are refined and acute, but without repulsive technicalities or scientific terms, ever sparkling with the poetic ardor of the generous soul through which the discriminating, yet appreciative awards were poured. Ah! in these days of degenerate rivalries and bitter jealousies, let us welcome a proof of affection so tender as his "Life of Chopin"!
It would be impossible for the reader of this book to remain ignorant of the exactions of art. While, through its eloquence and subtle analysis of character, it appeals to the cultivated literary tastes of our people, it opens for them a dazzling perspective into that strange world of tones, of whose magical realm they know, comparatively speaking, so little. It is intelligible to all who think or feel; requiring no knowledge of music for its comprehension.
The compositions of Chopin are now the mode, the rage. Every one asks for them, every one tries to play them. We have, however, but few remarks upon the peculiarities of his style, or the proper manner of producing his works. His compositions, generally perfect in form, are never abstract conceptions, but had their birth in his soul, sprang from the events of his life, and are full of individual and national idiosyncrasies, of psychological interest. Liszt knew Chopin both as man and artist; Chopin loved to hear him interpret his music, and himself taught the great Pianist the mysteries of his undulating rhythm and original motifs. The broad and noble criticisms contained in this book are absolutely essential for the musical culture of the thousands now laboriously but vainly struggling to perform his elaborate works, and who, having no key to their multiplied complexities of expression, frequently fail in rendering them aright.
And the masses in this country, full of vivid perception and intelligent curiosity, who, not playing themselves, would yet fain follow with the heart compositions which they are told are of so much artistic value, will here find a key to guide them through the tuneful labyrinth. Some of Chopin's best works are analyzed herein. He wrote for the HEART OF HIS PEOPLE; their joys, sorrows, and caprices are immortalized by the power of his art. He was a strictly national tone-poet, and to understand him fully, something must be known of the brave and haughty, but unhappy country which he so loved. Liszt felt this, and has been exceedingly happy in the short sketch given of Poland. We actually know more of its picturesque and characteristic customs after a perusal of his graphic pages, than after a long course of dry historical details. His remarks on the Polonaise and Mazourka are full of the philosophy and essence of
Pages