You are here
قراءة كتاب Eccentricities of the Animal Creation.
تنويه: تعرض هنا نبذة من اول ١٠ صفحات فقط من الكتاب الالكتروني، لقراءة الكتاب كاملا اضغط على الزر "اشتر الآن"
Eccentricities of the Animal Creation.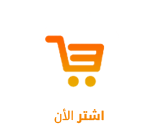 ECCENTRICITIES


OF



THE ANIMAL CREATION.

BY JOHN TIMBS.

AUTHOR OF "THINGS NOT GENERALLY KNOWN."

WITH EIGHT ENGRAVINGS.

SEELEY, JACKSON, AND HALLIDAY, 54, FLEET-STREET.
LONDON. MDCCCLXIX.

The right of translation is reserved.
---
CONTENTS.
INTRODUCTORY.—CURIOSITIES OF ZOOLOGY.
Natural History in Scripture, and Egyptian Records, 11.—Origin of Zoological Gardens, 12.—The Greeks and Romans, 12.—Montezuma's Zoological Gardens, 13.—Menagerie in the Tower of London, 14.—Menagerie in St. James's Park, 14.—John Evelyn's Notes, 15.—Ornithological Society, 15.—Continental Gardens, 16.—Zoological Society of London instituted, 16; its most remarkable Animals, 16.—Cost of Wild Animals, 18.—Sale of Animals, 20.—Surrey Zoological Gardens, 20.—Wild-beast Shows, 21.
Ancient History, 22, 23.—One-horned and Two-horned, 25, 26.—Tractability, 25.—Bruce and Sparmann, 27.—African Rhinoceros in 1868, 27.—Description of, 29.—Burchell's Rhinoceros, 30.—Horn of the Rhinoceros, 31, 32.
Sirens of the Ancients, 33.—Classic Pictures of Mermaids, 34.—Leyden's Ballad, 35.—Ancient Evidence, 36, 37, 38.—Mermaid in the West Indies, 39.—Mermaids, Seals, and Dugongs, 41.—Mermaids and Manatee, 42.—Test for a Mermaid, 43.—Mermaid of 1822, 43.—Japanese Mermaids, 44.—Recent Evidence, 47, 48.
Ctesias and Wild Asses, 65.—Aristotle, Herodotus, and Pliny, 50.—Modern Unicorns, 50.—Ancient Evidence, 51.—Hunting the Unicorn, 52.—Antelopes, 53, 54.—Cuvier and the Oryx, 54.—Tibetan Animal, 55.—Klaproth's Evidence, 55.—Rev. John Campbell's Evidence, 57.—Baikie on, 58.—Factitious Horns in Museums, 59.—Unicorn in the Royal Arms, 60.—Catching the Unicorn, 60.—Belief in Unicorns, 61.
Economy of the Mole, 62.—Its Structure, 63.—Fairy Rings; Feeling of the Mole, 64.—Le Court's Experiments, 62, 65.—Hunting-grounds, 67.—Loves of the Moles, 68, 69.—Persecution of Moles.—Shrew Mole, 70.—Hogg, the Ettrick Shepherd, on Moles, 71.
The Ant-Bear of 1853, 72, 73.—Mr. Wallace, on the Amazon, describes the Ant-Bear, 73.—Food of the Ant-Bear, 74.—His Resorts, 75.—Habits in Captivity, by Professor Owen, 76-80.—Fossil Ant-Bear, 80, 81.—Tamandua Ant-Bear, 82—Von Sack's Ant-Bear, 83.—Porcupine Ant-Eater, 84.—Ant-Bears in the Zoological Gardens, 84.
Virgil's Harpies, 85.—Pliny on the Bat, 85.—Rere-mouse and Flitter-mouse, 86.—Bats, not Birds but Quadrupeds, 87.—Sir Charles Bell on the Wing of the Bat, 87.—Vampire Bat from Sumatra, 88.—Lord Byron and Vampire, 89.—Levant Superstition, 89.—Bat described by Heber, Waterton, and Steadman, 90.—Lesson on Bats, 91.—Bat Fowling or Folding, 91, 92.— Sowerby's Long-eared Bat, 92, 96.—Wing of the Bat, 96.—Nycteris Bat, 97.—Kalong Bat of Java, 98.—Bats, various, 100, 101.
Hedgehog Described, 102.—Habits, 103.—Eating Snakes, 105.—Poisons, 105, 106.—Battle with a Viper, 105.—Economy of the Hedgehog, 106, 107.
Living Hippopotamus brought to England in 1850, 108.—Capture and Conveyance, 111.—Professor Owen's Account, 111-115.—Described by Naturalists and Travellers, 115-118.—Utility to Man, 118-119.—Ancient History, 119.—In Scripture, 120.—Alleged Disappearance, 121.—Fossil, 122.
Character, 123.—Reputed Generosity, 125.—Burchell's Account, 125.—Lion-Tree in the Mantatee Country, 127.—Lion-hunting, 128.—Disappearance of Lions, 130, 131.—Human Prey, 132.—Maneless Lions of Guzerat, 134.—A Lion Family in Bengal, 135, 136.—Prickle on the Lion's Tail, 137-139.—Nineveh Lions, 139.—Lions in the Tower of London, 140, 141.—Feats with Lions, 142.—Lion-hunting in Algeria, by Jules Gerard, 144.—The Prudhoe Lions, 144.
Rate at which Birds fly, 145, 146.—Air in the Bones of Birds, 146.—Flight of the Humming-bird, 147.—Colour of Birds, 148.—Song of Birds, 149.—Beauty in Animals, 150.—Insectivorous Birds, 151.—Sea-fowl Slaughter, 152.—Hooded Crow in Zetland, 154.—Brain of Birds, 154.—Danger-signals, 155.—Addison's Love of Nature, 156, 157.
Colours of Eggs, 158.—Bird's-nesting, 159.—Mr. Wolley, the Ornithologist, 159, 160.—European Birds of Prey, 161.—Large Eggs, 162, 163, 164.—Baya's Nest, 164.—Oriole and Tailor-bird, 165, 166.—Australian Bower-bird, 167.—Cape Swallows, 168.—"Bird Confinement," by Dr. Livingstone.
Origin of the Ortolan, 172; described, 173, 174; Fattening process, 175, 176.—Prodigal Epicurism, 177, 178.
Toucan family,
Pages