You are here
قراءة كتاب The Wonderful Story of Blue Beard, and His Last Wife
تنويه: تعرض هنا نبذة من اول ١٠ صفحات فقط من الكتاب الالكتروني، لقراءة الكتاب كاملا اضغط على الزر "اشتر الآن"
The Wonderful Story of Blue Beard, and His Last Wife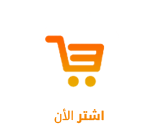 ---
BLUE BEARD,
AND
HIS LAST WIFE.
With many illustrations
BY GEORGE CRUIKSHANK.
NEW-YORK:
PUBLISHED BY HUESTIS & COZANS,
No. 104 Nassau, corner of Ann St.
STEREOTYPED BY    VINCENT L. DILL.
---
THE WONDERFUL STORY
OF
BLUE BEARD.
"MANY years ago, a noble castle stood on the side of a hill, surrounded by the most beautiful gardens, groves, and fields. It was the residence of a man amazingly rich; and who therefore had the rooms of his castle furnished with all the elegance that opulence could obtain.
Almost every one would suppose, that there could hardly be a happier man than the possessor of so much wealth, and such a stately dwelling: but it is not in the power of riches to give happiness; nor can splendor remove every cause of sorrow and discontent.
It was the misfortune of this gentleman to be somewhat disfigured, by the extraordinary circumstance of having a blue beard. His general complexion was fair; and the hair on his head was of a light brown colour. It is therefore no wonder that, with a blue beard, his appearance should be considered so remarkable as to be almost forbidding; indeed it was thought so strange, that he was known only by the name of Blue Beard.
One of the chief misfortunes which this deformity produced, was the unwillingness which every young lady felt, even to be in his company. It was in vain that his costly carriages and Arabian horses were continually admired; it was in vain that his wealth was constantly mentioned in conversation; none of the young ladies would speak to him, or meet him.
Perhaps one great cause of this aversion arose from a report that he had had several wives; but no one seemed to know what had become of any of them. They had disappeared, but no one knew how.
Amongst the families that lived within a short distance of his castle, there was an elderly lady and her two daughters. Both these young ladies were highly accomplished, and much admired: but the younger of the two was also thought to be unusually handsome, and was therefore noticed rather more than her sister. It often happens, that beauty is a misfortune; because, if a young lady has not good sense, it will make her vain; and a vain girl generally falls into some kind of misery or trouble.
Blue Beard became acquainted with the mother of these young ladies; who having found that he was a gentleman of agreeable conversation and pleasing manners, told her daughters, she would not allow them to be so rude as to shun any person merely on account of a circumstance for which he ought not to be blamed nor despised. She told them that she did not desire them to like this gentleman either for his wealth or his behaviour; but that it was improper in them to show such weakness, as to avoid any one for such a peculiarity; she reminded them how liable we all are to changes of appearance, from beauty to ugliness, by diseases which we can neither prevent nor remove;
Pages