You are here
قراءة كتاب Dust of the Desert
تنويه: تعرض هنا نبذة من اول ١٠ صفحات فقط من الكتاب الالكتروني، لقراءة الكتاب كاملا اضغط على الزر "اشتر الآن"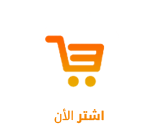 lateness of the hour and the strain on strict canons of propriety her presence alone with a stranger on the observation platform had entailed. She arose with a little laugh.
"My guardian"—a roguish glance toward the tiny figure of the Spaniard still on the watch beyond the platform's glass—"I fear he does not approve. And so—adios." She gave Grant the tips of her fingers and was gone.
He watched her pass where the sentinel was sitting. The little man uncurled himself from his hump-shouldered crouch and scrambled to his feet as if he would speak to her. But Benicia, bowing sweetly, passed on up the aisle and into the alley of rosewood and glass beyond. After a moment's hesitation the Spaniard came to the screen door giving onto the platform, where Grant now stood alone, and opened it. He scratched a match and put it to his cigarette. Grant saw the flare illumine a cruel hawk's nose and thin, saturnine lips. The Spaniard inhaled deeply, then let thin streams of smoke seep from his nostrils.
"Señor"—his voice was cold as a lizard's foot—"perhaps you do not know that Señorita O'Donoju is travelling under my protection."
Grant took time to tap a cigarette on the heel of his palm and light it before he answered. His eyes were brimming with laughter.
"Perhaps not," he said. "I congratulate the lady on her protector." Again blue smoke played over the toy moustache; little eyes were snapping like a badger's.
"I have the honour to inform you, señor, that your attentions to the lady do her no credit and that they must cease."
"Really!" Grant's settled good humour received a jar. He felt a tingling of fighting nerves down his back. "Really? And who constituted you judge of the value of my attentions?"
"Very naturally I have appointed that position to myself, señor, since Señorita O'Donoju is to become my wife."
"Ah!" Grant's interjection did not carry all the irony he would have wished. His assurance was a trifle shaken.
"And so," the little man continued, "it is understood. You will not address the lady further." Grant laughed.
"My understanding is very weak and not at all reliable. I promise you that unless the lady objects I shall continue to address her whenever opportunity presents."
The little figure in the doorway straightened itself in an access of dignity. He snapped his cigarette over the car rail.
"Señor, let us have no misunderstanding. We approach the Border, where every man works justice according to the dictates of his own conscience. To-morrow we touch Mexico, where it is known that Colonel Hamilcar Urgo is a law unto himself. I am that Colonel Hamilcar Urgo. Need I go farther?"
"And I am Captain Grant Hickman, formerly of the First Division, Expeditionary Forces. Go as far as you like!"
---
With evenly divided cause and equal cheerfulness Grant could have kicked the porter and himself when he awoke tardily next morning and found his car at a standstill. He raised the berth curtain and looked out. On the eaves of a station he saw a white board with the name "Arizora" painted upon it and certain irrelevant advice as to the distance to New Orleans and to Culiacan. Out through the curtains popped his head and he whistled the porter.
"Why didn't you give me a call?" was his angry demand.
"Yassuh, yassuh, ev'body in this kyar gets out here. Mos' have gone an' done it a'ready. You see, Cap'n, this kyar's been switched off here at the Line two hours ago; train's kep' right on goin' into Sonora."
Grant, cursing his luck, boiled into his clothes and made a race for the washroom. He was hoping against luck that Benicia O'Donoju had not been an earlier riser than himself. With his face puffy with lather, he stopped from minute to minute to peep through the window giving onto the station platform. A decrepit autobus was backed up against the curb with a few passengers sitting patiently on its frayed seats; loungers were dangling their legs from baggage trucks; under wooden awnings of a business block across from the station a Mexican was languidly sweeping out a store. Arizora had not yet come to life.
Just as Grant was towelling the last remnants of shaving lather from his cheeks he made another quick survey of the platform and his heart dropped into his shoes. Benicia walked into the field of the washroom window; with her the unspeakable Spaniard, who carried her neat travelling satchel as well as his own bag. The girl was fresh as the dawn in a suit of khaki, short-skirted over high laced boots of russet leather. Rebellious hair strayed from beneath the brim of a soft-crowned Stetson, saucily noosed to her head by a fillet of leather under her chin. Soft green of a scarf lightly drew together at her throat the wings of her khaki collar. Nothing of the theatrical or self-consciousness of tailoring in the picture the desert girl made; she was the spirit of the Southwest, unsophisticated and without pretence. By her side the little Spaniard with his knife-edged trousers and thin-waisted coat appeared comic.
As Grant, towel in hand, lingered by the window feeding his soul with vain regrets, a crazy thing on wheels swung around the station and came to a stop by the girl's side. It might have been called an automobile by courtesy, though there was little to identify it as a member of the gas family save that it went of its own traction. Engine naked, dash gone, two high-backed seats of unpainted tin like the wing of an old-fashioned sitz-bath and unprotected by a top; behind these a home-built box body wherein a trunk and a suitcase were lashed. Grant was seeing his first desert speeder, rebuilt for service of a highly specialized kind. The man at the wheel was no less in character—an Indian in overalls and high peaked sombrero; a giant of a man with shoulders of a wrestler and dull bronze features of a Roman bust.
What ensued upon the arrival of the auto nearly drove the watcher, shirtless as he was, out to two-fisted intervention. Urgo, the salamander, evidently was of a mind to make a third in the car. Grant saw his humped shoulders and expostulating hands, saw Benicia tilt her chin as she gave him some cold refusal. But the colonel calmly stowed his suitcase by the side of the trunk in the box body, evidently planning to use it as a seat. Again Benicia, now in her place by the side of the Indian giant, turned to give him peremptory refusal. The Indian at the wheel had his engine going and was sitting statue-like, utterly detached from the quarrel.
Urgo stepped on the rear wheel's hub and had one hand on the floor of the box body when one of the Indian's hands flashed up the spark even as his foot went down on the gear pedal. The crazy little car leaped like a singed cat. Colonel Urgo cut a neat arc, hit the road on his back and rolled over just in time to escape receiving amidships his suitcase, which the Indian driver had dropped from the car without turning his head.
In the Pullman washroom Grant collapsed to the seat and smeared soap into his eyes while he tried to check tears of laughter. The fall of the peppery little Spaniard had been colossal, and he guessed it had been wrought at the quick prompting of the spirited girl in khaki. What a wonder she was! All laughter and bubbling spirits one minute; quick as a leopard to strike the next.
Pages