You are here
قراءة كتاب Blottentots and How to Make Them
تنويه: تعرض هنا نبذة من اول ١٠ صفحات فقط من الكتاب الالكتروني، لقراءة الكتاب كاملا اضغط على الزر "اشتر الآن"
Blottentots and How to Make Them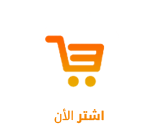 BLOTTENTOTS

AND HOW TO MAKE THEM
BY
JOHN PROSPER CARMEL
If you've never made a
Blottentot
This book will help you
quite a lot!
PAUL ELDER AND COMPANY
SAN FRANCISCO AND NEW YORK
HOW TO MAKE BLOTTENTOTS
To make a funny Blottentot,
First take a piece of paper,
Splash on some ink, a single spot,
Crease, press, but cut no caper.
Don't crease exactly at the blot—
You'll have a fearful muddle;
Press gently, too, and not a lot,
Unless you want a puddle.
With everything we humans do,
Practice makes us apter:
So start at once, you'll find it true
At the end of your first chapter.
A FLIT-FLIT FLITTER
In the realms of wonderland
Such flies do gaily flitter,
But when they're just a blot of ink
Of course they cannot glitter.
They flitter, flutter round about,
These Flitter-Flitter-Flitters,
O'er dewy flow'ry sunny meads,
The lightest, brightest critters.
A GOBBLE-ME-UP
Weedy, greedy Gobble-Me-Up,
Your mouth is a fearful size.
Do you live on little girls and boys,
Or merely cakes and pies?
TWO BUCKING NIGHTMARES
Two bucking nightmares ran out to neigh,
Thinking it night, but found it day,
So took to their heels in sore dismay,—
I'm 'fraid they still are running away.
Pages