قراءة كتاب Celt and Saxon — Complete
تنويه: تعرض هنا نبذة من اول ١٠ صفحات فقط من الكتاب الالكتروني، لقراءة الكتاب كاملا اضغط على الزر "اشتر الآن"
Celt and Saxon — Complete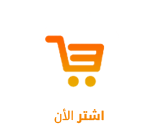 CELT AND SAXON
By George Meredith
1910.
---
---
CHAPTER I. WHEREIN AN EXCURSION IS MADE IN A CELTIC MIND
A young Irish gentleman of the numerous clan O'Donnells, and a Patrick, hardly a distinction of him until we know him, had bound himself, by purchase of a railway-ticket, to travel direct to the borders of North Wales, on a visit to a notable landowner of those marches, the Squire Adister, whose family-seat was where the hills begin to lift and spy into the heart of black mountains. Examining his ticket with an apparent curiosity, the son of a greener island debated whether it would not be better for him to follow his inclinations, now that he had gone so far as to pay for the journey, and stay. But his inclinations were also subject to question, upon his considering that he had expended pounds English for the privilege of making the journey in this very train. He asked himself earnestly what was the nature of the power which forced him to do it—a bad genius or a good: and it seemed to him a sort of answer, inasmuch as it silenced the contending parties, that he had been the victim of an impetus. True; still his present position involved a certain outlay of money simply, not at all his bondage to the instrument it had procured for him, and that was true; nevertheless, to buy a ticket to shy it away is an incident so uncommon, that if we can but pause to dwell on the singularity of the act, we are unlikely to abjure our fellowship with them who would not be guilty of it; and therefore, by the aid of his reflections and a remainder of the impetus, Mr. Patrick O'Donnell stepped into a carriage of the train like any ordinary English traveller, between whom and his destination there is an agreement to meet if they can.
It is an experience of hesitating minds, be they Saxon or others, that when we have submitted our persons to the charge of public companies, immediately, as if the renouncing of our independence into their hands had given us a taste of a will of our own, we are eager for the performance of their contract to do what we are only half inclined to; the train cannot go fast enough to please us, though we could excuse it for breaking down; stoppages at stations are impertinences, and the delivery of us at last on the platform is an astonishment, for it is not we who have done it—we have not even desired it. To be imperfectly in accord with the velocity precipitating us upon a certain point, is to be going without our heads, which have so much the habit of supposing it must be whither we intend, when we go in a determined manner, that a doubt of it distracts the understanding—decapitates us; suddenly to alight, moreover, and find ourselves dropped at the heels of flying Time, like an unconsidered bundle, is anything but a reconstruction of the edifice. The natural revelry of the blood in speed suffers a violent shock, not to speak of our notion of being left behind, quite isolated and unsound. Or, if you insist, the condition shall be said to belong exclusively to Celtic nature, seeing that it had been drawn directly from a scion of one of those tribes.
Young Patrick jumped from the train as headless as good St. Denis. He was a juvenile thinker, and to discover himself here, where he both wished and wished not to be, now deeming the negative sternly in the ascendant, flicked his imagination with awe of the influence of the railway service upon the destinies of man. Settling a mental debate about a backward flight, he drove across the land so foreign to his eyes and affections, and breasted a strong tide of wishes that it were in a contrary direction. He would rather have looked upon the desert under a sand-storm, or upon a London suburb yet he looked thirstingly. Each variation of landscape of the curved highway offered him in a moment decisive features: he fitted them to a story he knew: the whole
Pages