You are here
قراءة كتاب Tales of My Time, Vol. II (of 3) Who Is She; The Young Reformers
تنويه: تعرض هنا نبذة من اول ١٠ صفحات فقط من الكتاب الالكتروني، لقراءة الكتاب كاملا اضغط على الزر "اشتر الآن"
Tales of My Time, Vol. II (of 3) Who Is She; The Young Reformers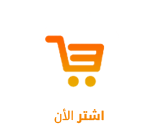 The Project Gutenberg eBook, Tales of My Time, Vol. II (of 3), by William Pitt Scargill
This eBook is for the use of anyone anywhere at no cost and with almost no restrictions whatsoever. You may copy it, give it away or re-use it under the terms of the Project Gutenberg License included with this eBook or online at www.gutenberg.org
Title: Tales of My Time, Vol. II (of 3)
Who Is She; The Young Reformers
Author: William Pitt Scargill
Release Date: February 18, 2014 [eBook #44959]
Language: English
Character set encoding: ISO-8859-1
***START OF THE PROJECT GUTENBERG EBOOK TALES OF MY TIME, VOL. II (OF 3)***
E-text prepared by Heather Clark, Les Galloway,
and the Online Distributed Proofreading Team
(http://www.pgdp.net)
from page images generously made available by
Internet Archive
(https://archive.org)
---
TALES

OF


MY TIME.

BY THE

AUTHOR OF BLUE-STOCKING HALL.

IN THREE VOLUMES.

VOL. II.
WHO IS SHE?
THE YOUNG REFORMERS.

 

 

LONDON:
HENRY COLBURN AND RICHARD BENTLEY,
NEW BURLINGTON STREET.
1829.

J. B. NICHOLS AND SON
25, Parliament Street.
---
CONTENTS
 
Page
WHO IS SHE?
CHAPTER X.
1
CHAPTER XI.
26
CHAPTER XII.
85
THE YOUNG REFORMERS.
137
PREFACE.
139
CHAPTER I.
141
CHAPTER II.
168
CHAPTER III.
193
CHAPTER IV.
220
CHAPTER V.
248
CHAPTER VI.
275
CHAPTER VII.
33
---
TALES OF MY TIME.
---
CHAPTER X.
"Les vrais evènemens de la Vie sont quelquefois, beaucoup plus incroyable que ceux que l'Imagination presente à l'Esprit."

L'Abbe Prevôt.

There are some whose lot it is to pace the dull and beaten round of daily life like a sort of moral turn-spit, unconscious of the stages by which they travel from the cradle to the tomb. To these the extraordinary accidents and romantic coincidences, which occasionally chequer and diversify the flat road of human existence in the history of other men, appear incredible as the Arabian Nights' Entertainment; yet Fiction, in her most fantastic mood, does not leave the common average of events farther behind than reality is continually doing. Zorilda's was no common fate, and it pursued her to the grave.
Rachel's schemes had prospered so entirely that, by the time that she and her young mistress reached the great northern line, no farther anxiety attended their progress, and they journied onwards without apprehension. They stopped in the first large town, and found no difficulty in procuring pecuniary supplies at the Bank. So far all proceeded smoothly; but the pale cheek, and smileless eye, bore witness to that grief which "doth not speak" but "whispers the o'erfraught heart and bids it break."
There is sorrow which lies too deep for the landscape or the breeze. Neither air nor scene can reach its dwelling; and the change of both, which proves a sovereign balm to light afflictions, brought no healing to Zorilda's heart. It had not been always thus. There was a time when her glad eye hailed the rising sun with answering ray; and her young spirit, all alive to the charms of undefined but sparkling anticipation, which dresses the future in bright ideal glories, could carol with the lark at early dawn. Alive, with more than common enthusiasm, to the beauties of nature, every opening bud and blossom had once inspired joy; but the charm was broken, sunshine and spring only seemed now to mock her grief, while one exclusive torturing thought occupied every avenue of sense. Algernon was false—Algernon was unworthy—and the affection which could no longer flow in unresisted tide towards him, returned with all the overwhelming force of a back-water current into her bosom.
It is maintained by some writers that woman's love ought to cling blindly to its object, and survive every trial. A true and devoted attachment is indeed proof against every attack which can assail it from without. The female breast can endure the rudest shocks of adversity, and outlive the severest reverses of fortune—it can preserve its bloom within the walls of a prison, and
Pages