You are here
قراءة كتاب English Pictures
تنويه: تعرض هنا نبذة من اول ١٠ صفحات فقط من الكتاب الالكتروني، لقراءة الكتاب كاملا اضغط على الزر "اشتر الآن"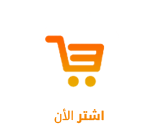 ENGLISH PICTURES
By The Rev. Samuel Manning, LL.D., and The Rev. S. G. Green, D.D.
1889
---
---
---
---
CONTENTS
THE COUNTRY OF BUNYAN AND COWPER.
ROUND ABOUT SOME INDUSTRIAL, CENTRES.
---
PREFACE:
A British nobleman—so runs the story—when travelling in Switzerland was so impressed by the gloomy grandeur of one of the mountain passes, that he exclaimed, "Surely there is no other view like this in the world!"
"I am told, my lord," said the guide, "that there is but one,"—naming a view in the Scottish I lighlands.
"Why," replied the nobleman, "that is on my own estate, and I have never seen it!"
The anecdote may be doubtful historically, but in idea it is true. Non é vero, ma ben trovato.
The number of Englishmen who really know their own country is comparatively few; and no doubt there are motives quite independent of the love for natural beauty, which lead the hard-worked men of our generation to escape at intervals to as great a distance as possible from the scene of their daily occupations. The effort for this, however, often leads to yet more harassing distractions; and many return from the eager excitements of foreign travel more jaded and careworn than when they began their journey. Nor is it so easy to escape after all! The great event of the day at every Continental hotel is the arrival of The Times; and you are at least as likely to meet your next neighbour on a Rhine steamboat or at the Rigi Kulm, as in the valley of the Upper Thames, or at Boscastle or Tintagel.
It is true that our rivers do not flow from glaciers, and our proudest mountain heights may easily be scaled in an afternoon; we have no gloomy grandeur of pine forests or stupendous background of snowy peaks; but there is beauty, and sublimity too, for those who know "how to observe" the earth, and sea, and sky: and in less than a day's journey, the tired dweller in cities may find many a sequestered retreat, where pure air and lovely scenery will bring to his spirit a refreshment all the more welcome because associated with the language, the habits, and the religion of his own home.
The volume now in the reader's hand is intended to recall, by the aid of pen and pencil, some English scenes in which such refreshing influences have in the past been enjoyed. And, as every wanderer over English ground finds himself in the footsteps of the great and good, ample use has been made of the biographical and literary associations which these scenes continually recall.
---
---
---
THE RIVER THAMES
---
---
Pages