You are here
قراءة كتاب The Vision Splendid
تنويه: تعرض هنا نبذة من اول ١٠ صفحات فقط من الكتاب الالكتروني، لقراءة الكتاب كاملا اضغط على الزر "اشتر الآن"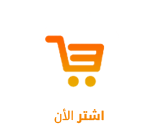 THE VISION SPLENDID
THE VISION SPLENDID
BY
D. K. BROSTER AND G. W. TAYLOR
AUTHOR OF "CHANTEMERLE"
LONDON:
JOHN MURRAY, ALBEMARLE STREET, W.
1913
BOOK I: CRAG AND TORRENT
BOOK II: GARISH DAY
BOOK III: LEAD, KINDLY LIGHT
EPILOGUE: THE MORN
THE
VISION SPLENDID
BOOK I
CRAG AND TORRENT
CHAPTER I
(1)
The broad faces of the sunflowers surveyed, with their eternal, undiscriminating smile, the nape of Horatia's white neck, and were no wiser. Her back was towards them, and they could not see what book was in her lap. But the hollyhocks further down the border were probably aware that she was not really reading anything. They swayed a little, disturbing a blundering bee; and Horatia, turning her head towards the flower-bed, glanced for a moment at those tall warriors en fête.
A gust of perfume suddenly shook out at her from the border. Certainly the summer seemed hardly within sight of its end, though on this Monday, the thirtieth of August, 1830, much of the corn was cut already.
Horatia's own summer was at the full, and it was now only old-fashioned people who thought the single woman of twenty-four in peril of the unblest autumn of perpetual maidenhood. For the sake of the red-gold bunches of curls at her temples, the dazzling skin that goes with such hair, the straight, wilful little nose, the mouth holding in its curves some petulance and much sweetness, an admirer might well have been sitting beside her in this agreeable old garden. Yet Horatia Grenville was not accounted a beauty. She was neither statuesque nor drooping. But part of the blame lay undeniably with the book on her lap, the Republic of Plato in the original. Horatia could and did read Greek without too much difficulty; could not, or would not, occupy her fingers for ever with embroidery or knitting, and was believed to despise amateur performance upon the harp. In short she was "blue," and therefore—at least in her own county—was not beautiful; she was learned, and could not, in Berkshire, be lovely.
Yes, she was twenty-four, and unmarried; a country parson's daughter, but well-born and well-dowered; suspected (unjustly) of knowing Hebrew as well as Greek, but always admirably dressed. She had never been in love, and had never, to her knowledge, even desired to taste that condition. Nor had she discovered in herself any aptitude for flirting. She wished sometimes that she did not frighten young men by her real or supposed intellectual attainments, but not for any plaudits of the drawing-room would she have bartered all that was typified to her by the Greek text on her knee. And she had no craving for domestic bliss.
Indeed, she could have had that bliss had she desired it. At least two decorous and (to her) entirely negligible requests had been made for her hand. They had come from quite suitable personages, whom she had met during her periodical sojourns with her various relations. Moreover, here, at home, five years ago, the man who had known her from a child, and was indeed a distant connection, had asked her to marry him.
That episode had startled and distressed Horatia. Tristram Hungerford, six years her senior, had always been a quasi-fraternal part of her life. The boy who came over daily on his pony from Compton Parva, what time a pony was still to her as an elephant, who was construing Livy with her father while her own fingers created the tremulous pothook, who climbed the Rectory apple-trees while her infant legs bore her but precariously on terra firma—whom she welcomed home from Eton with unrestrained joy and offerings of toffee, from Oxford as frankly but less exuberantly—that this young man should suddenly propose to make her his wife was absurd, and she did not like it at all. At nineteen, Horatia Grenville had been singularly immature for her times. She had no wish but that her playmate and friend should retain that rôle always; why should he want to change it? She signified as much, and to her great relief Tristram reverted with extraordinary completeness to his former part, and had filled it for five more years.
Miss Grenville had, however, taken no vow against matrimony. It was merely that she could not bear the idea of so sudden a finality. Even now she refused to picture herself sitting down, as she put it, to count over forks and spoons. Indeed, having returned but two days ago from a visit to a newly married friend, whose chief occupations, so it seemed to her guest, were quoting "what Henry says," and trying to out-do other young married women of her acquaintance in dress, she was still full of an almost passionate wonder that people could shut down their lives to that kind of thing. Yet, deep in her heart, perhaps she realised—perhaps she did not—that in six or seven years' time, when the fatuities of the recently-wed had dropped away from Henry and Emilia, when there were children round them, they would have full lives, whereas she...
But Horatia greatly desired her life to be full. She wanted to express herself somehow. Sitting there by the sunflowers and the phloxes, she thought of the many women of the day who had succeeded in doing this. She thought of Mrs. Somerville, of Miss Mitford, of Hannah More and of Mrs. Fry; of Joanna Baillie and Miss Edgeworth; of Miss Jane Porter, whose Scottish Chiefs had delighted her childhood; and of Lady Morgan. Most of these celebrated women were unmarried. And she considered also the women of the past: Joan of Arc, St. Catherine of Siena, Madame de Rambouillet, Lady Mary Wortley-Montagu.
It was not that Horatia Grenville wished definitely either to lead a nation to battle or to write plays, to be an astronomical genius, or
Pages