You are here
قراءة كتاب Bubbles from the Brunnens of Nassau By an Old Man.
تنويه: تعرض هنا نبذة من اول ١٠ صفحات فقط من الكتاب الالكتروني، لقراءة الكتاب كاملا اضغط على الزر "اشتر الآن"
Bubbles from the Brunnens of Nassau By an Old Man.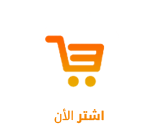 BUBBLES




FROM THE


BRUNNENS OF NASSAU,


BUBBLE, (bobbel, Dutch,)

Anything which wants solidity and firmness.

Johnson's Dictionary.

THE THIRD EDITION.

PARIS,
BAUDRY'S EUROPEAN LIBRARY,
RUE DU COQ, NEAR THE LOUVRE.

SOLD ALSO BY AMYOT, RUE DE LA PAIX; TRUCHY, BOULEVARD DES ITALIENS; THEOPHILE BARROIS, JUN., RUE RICHELIEU; LIBRAIRIE DES ETRANGERS, RUE NEUVE-SAINT-AUGUSTIN; AND FRENCH AND ENGLISH LIBRARY, RUE VIVIENNE.
---
1834.
PRINTED BY J. SMITH, 16, RUE MONTMORENCY.
---
The writer of this trifling Volume was suddenly sentenced, in the cold evening of his life, to drink the mineral waters of one of the bubbling springs, or brunnens, of Nassau. In his own opinion, his constitution was not worth so troublesome a repair; but, being outvoted, he bowed and departed.
On reaching the point of his destination, he found not only water-bibbing—bathing—and ambulation to be the orders of the day, but it was moreover insisted upon, that the mind was to be relaxed inversely as the body was to be strengthened. During this severe regimen, he was driven to amuse himself in his old age by blowing, as he toddled about, a few literary Bubbles. His hasty sketches of whatever chanced for the moment to please either his eyes, or his mind, were only made—because he had nothing else in the whole world to do; and he now offers them to that vast and highly respectable class of people who read from exactly the self-same motive.
The critic must, of course, declare this production to be vain—empty—light—hollow—superficial ...... but it is the nature of Bubbles to be so.
"The earth hath bubbles, as the water has,
And these are of them."

Macbeth, Act I., Scene 3.

---
BUBBLES.
---
By the time I reached the Custom-house Stairs, the paddles of the Rotterdam steam-boat were actually in motion, and I had scarcely hurried across a plank, when I heard it fall splash into the muddy water which separated me farther and farther from the wharf. Still later than myself, passengers were now seen chasing the vessel in boats, and there was a confusion on deck, which I gladly availed myself of, by securing, close to the helmsman, a corner, where, muffled in the ample folds of an old boat-cloak, I felt I might quietly enjoy an incognito; for, as the sole object of my expedition was to do myself as much good and as little harm as possible, I considered it would be a pity to wear out my constitution by any travelling exclamations in the Thames.
The hatches being now opened, the huge pile of trunks, black portmanteaus, and gaudy carpet-bags which had threatened at first to obstruct my prospect was rapidly stowed away; and, as the vessel, hissing and smoking, glided, or rather scuffled, by Deptford, Greenwich, Woolwich, &c., a very motley group of fellow-passengers were all occupied in making remarks of more or less importance. Some justly prided themselves on being able to read aloud inscriptions on shore, which others had declared, from their immense distance, to be illegible;—some, bending forward, modestly asked for information; some, standing particularly upright, pompously, imparted it; at times, wondering eyes, both male and female, were seen radiating in all directions; then all were concentrated on an approaching sister steam-boat, which, steering an opposite course, soon rapidly passed us; the gilt figure at her head, the splashing of the paddles, and the name written over her stern, occasioning observations which burst into existence nearly as simultaneously as the thunder and lightning of heaven;—handkerchiefs were waved, and bipeds of both sexes seemed to be delighted, save and except one mild, gloomy, inquisitive little man, who went bleating like a lamb from one fellow-passenger to another, without getting even from me any answer to his harmless question, "whether we had or had not passed yet the men hanging in chains?"
As soon as we got below Gravesend, the small volume of life which, with feelings of good-fellowship to all men, I had thus been calmly reviewing, began to assume a graver tone; and, as page after page presented itself to my notice, I observed that notes of interrogation and marks of admiration were types not so often to be met with, as the comma, the colon—and, above all—the full stop.
The wind, as it freshened with the sun, seemed to check all exuberance of fancy; and, as the puny river-wave rose, conversation around me lulled and lulled into a dead calm. A few people, particularly some ladies, suddenly at last broke silence, giving utterance to a mass of heavy matter-of-fact ejaculations, directed rather to fishes than to men. Certain colours in the picture now began rapidly to alter—the red rose gradually looked like the lily—brown skin changed itself into dirty yellow, and I observed two heavy cheeks of warm, comfortable, fat flesh gradually assume the appearance of cold wrinkled tallow. Off Margate, a sort of hole-and-corner system very soon began to prevail, and one human being after another slowly descending heels foremost, vanished from deck into a sub-stratum, or infernal region, where there was moaning, and groaning, and gnashing of teeth; and, as head after head thus solemnly sunk from my view, I gradually threw aside the folds of my ægis, until finding myself alone, I hailed and inhaled with pleasure the cool fresh breeze which had thus caused me to be left, as I wished to be, by myself.
The gale now delightfully increased—(ages ago I had been too often exposed to it to suffer from its effect);—and, as wave after wave became tipt with white, there flitted before my mind a hundred recollections chasing one another, which I never thought to have re-enjoyed; occasionally they were interrupted by the salt spray, and as it dashed into my face, I felt my grizzled eyebrows curl themselves up, as if they wished me once again to view the world in the prismatic colours of "Auld Lang Syne." Already was my cure half effected; and the soot of London being thus washed from my brow, I felt a reanimation of mind and a vigour of frame which made me long for the moment when, like the sun bursting from behind a cloud, I might cast aside my shadowy mantle: however, I never moved from my nook, until the darkness of night at last encouraging me, without fear of observation, to walk the deck, "I paced along upon the giddy footing of the hatches," till tired of these vibrations, I stood for a few moments at the gangway.
There was no moon—a star only here and there was to be seen; yet, as the fire-propelled vessel cut her way, the paddles, by shivering in succession each wave to atoms, produced a phosphoric sparkling, resembling immense lanthorns at her side; and while these beacons distinctly proclaimed where the vessel actually was, a pale shining stream of light issued from her keel, which, for a ship's length or two, told fainter and fainter where she had
Pages