You are here
قراءة كتاب The Pansy Magazine, March 1886
تنويه: تعرض هنا نبذة من اول ١٠ صفحات فقط من الكتاب الالكتروني، لقراءة الكتاب كاملا اضغط على الزر "اشتر الآن"
The Pansy Magazine, March 1886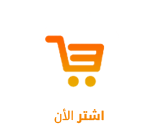 THE
PANSY
---
Transcriber's Note: Many of the advertising images are linked to larger copies to enable the reading of the fine print and details.
CANDY!


Send $1, $2, $3, or $5 for retail box by Express of the best Candies in America, put up in elegant boxes, and strictly pure. Suitable for presents. Express charges light. Refers to all Chicago. Try it once.

Address C. F. GUNTHER, Confectioner, Chicago.

GOLD MEDAL, PARIS, 1878.

BAKER'S

Breakfast Cocoa.

Warranted absolutely pure Cocoa, from which the excess of Oil has been removed. It has three times the strength of Cocoa mixed with Starch, Arrowroot or Sugar, and is therefore far more economical, costing less than one cent a cup. It is delicious, nourishing, strengthening, easily digested, and admirably adapted for invalids as well as for persons in health.

——————
Sold by Grocers everywhere.
——————

W. BAKER & CO., Dorchester, Mass.

GOLD MEDAL, PARIS, 1878.

BAKER'S

Vanilla Chocolate,

Like all our chocolates, is prepared with the greatest care, and consists of a superior quality of cocoa and sugar, flavored with pure vanilla bean. Served as a drink, or eaten dry as confectionery, it is a delicious article, and is highly recommended by tourists.

——————
Sold by Grocers everywhere.
——————

W. BAKER & CO., Dorchester, Mass.

BROWN'S FRENCH DRESSING,
The Original. Beware of imitations.
Paris Medal on every Bottle.

AWARDED HIGHEST PRIZE AND ONLY
MEDAL, PARIS EXPOSITION, 1878.

BABY'S BIRTHDAY.
A Beautiful Imported Birthday Card sent to any baby whose mother will send us the names of two or more other babies, and their parents' addresses. Also a handsome Diamond Dye Sample Card to the mother and much valuable information.     Wells, Richardson & Co., Burlington, Vt.

can do their own Stamping for Embroidery and Painting with our Perforated Patterns, which can be easily transferred to Silk, Plush, &c., and can be used over and over. Our new outfit contains 30 useful Patterns (full size) viz.: 1/2 doz. Fruit Designs, for Doylies, one Spray each of Apple-Blossoms, Pond Lilies, Daisies and Forget-me-nots, Golden Rod and Autumn Leaves, Wild Roses, Fuchsias, Curved Spray Daisies and Rose Buds, corner of Wild Roses, Bird on Branch, 3 Outline Figures, Embroidery Strips for Flannel and Braiding, and several smaller designs for Patchwork Decorations, &c., with your own Initials in 2-in. Letter for Towels, Handkerchiefs, &c., with Box each of Light and Dark Powder, 2 Pads and Directions for Indelible Stamping, 85 c. Our Manual of Needlework for 1885 of over 100 pp., 35 cts. Book of Designs, 15 cts. All the above, $1.15, postpaid. Agents Wanted.
PATTEN PUB. CO., 38 West 14th St., New York

BEFORE YOU BUY A BICYCLE


Of any kind, send stamp to

A. W. GUMP., Dayton, Ohio,

for large Illustrated Price List of

New

and

Second-Hand Machines

. Second-hand BICYCLES taken in exchange.
BICYCLES Repaired and Nickel Plated.

A GREAT OFFER.
Recognizing the superior excellence of the St. Louis Magazine, we have arranged to furnish it in connection with The Pansy at the low price of $1.75 a year for both publications, the Magazine, under its enlarged and improved condition, being $1.50 a year alone. Those wishing to see a sample copy of the Magazine before subscribing should send 10 cents to St. Louis Magazine, 213 North Eighth street, St. Louis, Mo., or send $1.75 net either to The Pansy or Magazine, and receive both for one year. Sample copy and a beautiful set of gold-colored Picture Cards sent for Ten Cents.
HEADQUARTERS

FOR LADIES'
FANCY WORK.
We will send you our 15-c. Fancy Work Book (new 1886 edition), for 3 two-cent stamps. A Felt Tidy and Imported Silk to work it, for 20 cents. A Fringed linen Tidy and Embroidery Cotton to work it, for 16c., Florence "Waste" Embroidery Silk, 25c. per package. Illustrated Circulars Free. J. F. Ingalls, Lynn, Mass.
Pages