You are here
قراءة كتاب The Outline of History: Being a Plain History of Life and Mankind
تنويه: تعرض هنا نبذة من اول ١٠ صفحات فقط من الكتاب الالكتروني، لقراءة الكتاب كاملا اضغط على الزر "اشتر الآن"
The Outline of History: Being a Plain History of Life and Mankind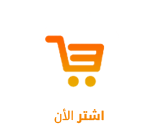 THE OUTLINE OF
HISTORY
Being a Plain History of Life and Mankind

BY
H. G. WELLS

WRITTEN WITH THE ADVICE AND EDITORIAL HELP OF

MR. ERNEST BARKER,
SIR H. H. JOHNSTON, SIR E. RAY LANKESTER
AND PROFESSOR GILBERT MURRAY

AND ILLUSTRATED BY
J. F. HORRABIN

VOLUME I

New York
THE MACMILLAN COMPANY
1920
All rights reserved

Copyright, 1920,
By THE MACMILLAN COMPANY.
By H. G. WELLS.
Set up and electrotyped. Published November, 1920.

NORWOOD PRESS
J. S. Cushing Co.—Berwick & Smith Co.
Norwood, Mass., U.S.A.
INTRODUCTION
"A philosophy of the history of the human race, worthy of its name, must begin with the heavens and descend to the earth, must be charged with the conviction that all existence is one—a single conception sustained from beginning to end upon one identical law."—Friedrich Ratzel.
THIS Outline of History is an attempt to tell, truly and clearly, in one continuous narrative, the whole story of life and mankind so far as it is known to-day. It is written plainly for the general reader, but its aim goes beyond its use as merely interesting reading matter. There is a feeling abroad that the teaching of history considered as a part of general education is in an unsatisfactory condition, and particularly that the ordinary treatment of this "subject" by the class and teacher and examiner is too partial and narrow. But the desire to extend the general range of historical ideas is confronted by the argument that the available time for instruction is already consumed by that partial and narrow treatment, and that therefore, however desirable this extension of range may be, it is in practice impossible. If an Englishman, for example, has found the history of England quite enough for his powers of assimilation, then it seems hopeless to expect his sons and daughters to master universal history, if that is to consist of the history of England, plus the history of France, plus the history of Germany, plus the history of Russia, and so on. To which the only possible answer is that universal history is at once something more and something less than the aggregate of the national histories to which we are accustomed, that it must be approached in a different spirit and dealt with in a different manner. This book seeks to justify that answer. It has been written primarily to show that history as one whole is amenable to a more broad and comprehensive handling than is the history of special nations and periods, a broader handling that will bring it within the normal limitations of time and energy set to the reading and education of an ordinary citizen. This outline deals with ages and races and nations, where the ordinary history deals with reigns and pedigrees and campaigns; but it will not be found to be more crowded with names and dates, nor more difficult to follow and understand. History is no exception amongst the sciences; as the gaps fill in, the outline simplifies; as the outlook broadens, the clustering multitude of details dissolves into general laws. And many topics of quite primary interest to mankind, the first appearance and the growth of scientific knowledge for example, and its effects upon human life, the elaboration of the ideas of money and credit, or the story of the origins and spread and influence of Christianity, which must be treated fragmentarily or by elaborate digressions in any partial history, arise and flow completely and naturally in one general record of the world in which we live.
The need for a common knowledge of the general facts of human history throughout the world has become very evident during the tragic happenings of the last few years. Swifter means of communication have brought all men closer to one another for good or for evil. War becomes a universal disaster, blind and monstrously destructive; it bombs the baby in its cradle and sinks the food-ships that cater for the non-combatant and the neutral. There can be no peace now, we realize, but a common peace in all the world; no prosperity but a general prosperity. But there can be no common peace and prosperity without common historical ideas. Without such ideas to hold them together in harmonious co-operation, with nothing but narrow, selfish, and conflicting nationalist traditions, races and peoples are bound to drift towards conflict and destruction. This truth, which was apparent to that great philosopher Kant a century or more ago—it is the gist of his tract upon universal peace—is now plain to the man in the street. Our internal policies and our economic and social ideas are profoundly vitiated at present by wrong and fantastic ideas of the origin and historical relationship of social classes. A sense of history as the common adventure of all mankind is as necessary for peace within as it is for peace between the nations.
Such are the views of history that this Outline seeks to realize. It is an attempt to tell how our present state of affairs, this distressed and multifarious human life about us, arose in the course of vast ages and out of the inanimate clash of matter, and to estimate the quality and amount and range of the hopes with which it now faces its destiny. It is one experimental contribution to a great and urgently necessary educational reformation, which must ultimately restore universal history, revised, corrected, and brought up to date, to its proper place and use as the backbone of a general education. We say "restore," because all the great cultures of the world hitherto, Judaism and Christianity in the Bible, Islam in the Koran, have used some sort of cosmogony and world history as a basis. It may indeed be argued that without such a basis any really binding culture of men is inconceivable. Without it we are a chaos.
Remarkably few sketches of universal history by one single author have been written. One book that has influenced the writer very strongly is Winwood Reade's Martyrdom of Man. This dates, as people say, nowadays, and it has a fine gloom of its own, but it is still an extraordinarily inspiring presentation of human history as one consistent process. Mr. F. S. Marvin's Living Past is also an admirable summary of human progress. There is a good General History of the World in one volume by Mr. Oscar Browning. America has recently produced two well-illustrated and up-to-date class books, Breasted's Ancient Times and Robinson's Medieval and Modern Times, which together give a very good idea of the story of mankind since the beginning of human societies. There are, moreover, quite a number of nominally Universal Histories in existence, but they are really not histories at all, they are encyclopædias of history; they lack the unity of presentation attainable only when the whole subject has been passed through one single mind. These universal histories are compilations, assemblies of separate national or regional histories by different hands, the parts being necessarily unequal in merit and authority and disproportionate one to another. Several such universal histories in thirty or forty volumes or so, adorned with allegorical title pages and illustrated by folding maps and plans of Noah's Ark, Solomon's Temple, and the Tower of Babel, were produced for the libraries of gentlemen in the eighteenth century. Helmolt's World History, in eight massive volumes, is a modern compilation of the same sort, very useful for reference and richly illustrated, but far better in its parts than as a whole. Another such collection is the Historians' History
Pages