You are here
قراءة كتاب History of Julius Caesar Vol. 1 of 2
تنويه: تعرض هنا نبذة من اول ١٠ صفحات فقط من الكتاب الالكتروني، لقراءة الكتاب كاملا اضغط على الزر "اشتر الآن"
History of Julius Caesar Vol. 1 of 2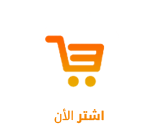 HISTORY
OF
J U L I U S   C Æ S A R.



VOL. I.

NEW YORK:
HARPER & BROTHERS, PUBLISHERS,
FRANKLIN SQUARE.
1866.
CONTENTS.
BOOK I.
ROMAN HISTORY BEFORE CÆSAR
CHAPTER I.
ROME UNDER THE KINGS.
PAGE
I.
The Kings Found the Roman Institutions
1
II.
Social Organisation
3
III.
Political Organisation
6
IV.
Religion
15
V.
Results obtained by Royalty
20
CHAPTER II.
ESTABLISHMENT OF THE CONSULAR REPUBLIC (244-416).
I.
Advantage of the Republic
25
II.
Institutions of the Republic
31
III.
Transformation of the Aristocracy
36
IV.
Elements of Dissolution
42
V.
Résumé
53
CHAPTER III.
CONQUEST OF ITALY (416-488).
I.
Description of Italy
62
II.
Dispositions of the People of Italy in regard to Rome
65
III.
Treatment of the Vanquished Peoples
68
IV.
Submission of Latium after the First Samnite War
75
V.
Second Samnite War
78
VI.
Third Samnite War—Coalition of Samnites, Etruscans, Umbrians, and Hernici (443-449)
82
VII.
Fourth Samnite War—Second Coalition of the Samnites, Etruscans, Umbrians, and Gauls (456-464)
85
VIII.
Third Coalition of the Etruscans, Gauls, Lucanians, and Tarentum (469-474)
88
IX.
Pyrrhus in Italy—Submission of Tarentum (474-488)
89
X.
Preponderance of Rome
92
XI.
Strength of the Institutions
97
CHAPTER IV.
PROSPERITY OF THE BASIN OF THE MEDITERRANEAN BEFORE THE PUNIC WARS.
I.
Commerce of the Mediterranean
Pages