You are here
قراءة كتاب Out with Garibaldi: A story of the liberation of Italy
تنويه: تعرض هنا نبذة من اول ١٠ صفحات فقط من الكتاب الالكتروني، لقراءة الكتاب كاملا اضغط على الزر "اشتر الآن"
Out with Garibaldi: A story of the liberation of Italy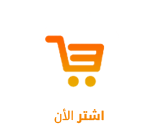 OUT WITH GARIBALDI
A STORY OF
THE LIBERATION OF ITALY


BY
G. A. HENTY
Author of "The Lion of St. Mark" "No Surrender!" "St. George for England"
"Under Wellington's Command" &c.

WITH EIGHT ILLUSTRATIONS BY W. RAINEY, R.I.

LONDON
BLACKIE & SON, Limited, 50 OLD BAILEY, E.C
GLASGOW AND DUBLIN
1901
PREFACE
THE invasion of the Kingdom of the Two Sicilies by Garibaldi with a force of but a thousand irregular troops is one of the most romantic episodes ever recorded in military history. In many respects it rivals the conquest of Mexico by Cortez. The latter won, not by the greater bravery of his troops, but by their immense superiority in weapons and defensive armour. Upon the contrary, Garibaldi's force were ill-armed and practically without artillery, and were opposed by an army of a hundred and twenty thousand men carrying the best weapons of the time, and possessing numerous and powerful artillery. In both cases the invaders were supported by a portion of the population who had been reduced to a state of servitude, and who joined them against their oppressors. There is another point of resemblance between these remarkable expeditions, inasmuch as the leaders of both were treated with the grossest ingratitude by the monarchs for whom they had gained such large acquisitions of territory. For the leading incidents in the campaign I have relied chiefly upon Garibaldi's Autobiography and the personal narrative of the campaign by Captain Forbes, R.N.
G. A. HENTY.
CONTENTS
Pages