You are here
قراءة كتاب Barry Lyndon
تنويه: تعرض هنا نبذة من اول ١٠ صفحات فقط من الكتاب الالكتروني، لقراءة الكتاب كاملا اضغط على الزر "اشتر الآن"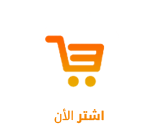 BARRY LYNDON
By William Makepeace Thackeray
From The Works Of William Makepeace Thackeray
Edited By Walter Jerrold
---
---
BARRY LYNDON
A BIBLIOGRAPHICAL NOTE
Barry Lyndon—far from the best known, but by some critics acclaimed as the finest, of Thackeray's works—appeared originally as a serial a few years before VANITY FAIR was written; yet it was not published in book form, and then not by itself, until after the publication of VANITY FAIR, PENDENNIS, ESMOND and THE NEWCOMES had placed its author in the forefront of the literary men of the day. So many years after the event we cannot help wondering why the story was not earlier put in book form; for in its delineation of the character of an adventurer it is as great as VANITY FAIR, while for the local colour of history, if I may put it so, it is no undistinguished precursor of ESMOND.
In the number of FRASER'S MAGAZINE for January 1844 appeared the first instalment of 'THE LUCK OF BARRY LYNDON, ESQ., A ROMANCE OF THE LAST CENTURY, by FitzBoodle,' and the story continued to appear month by month—with the exception of October—up to the end of the year, when the concluding portion was signed 'G. S. FitzBoodle.' FITZBOODLE'S CONFESSIONS, it should be added, had appeared occasionally in the magazine during the years immediately precedent, so that the pseudonym was familiar to FRASER'S readers. The story was written, according to its author's own words, 'with a great deal of dulness, unwillingness and labour,' and was evidently done as the instalments were required, for in August he wrote 'read for "B. L." all the morning at the club,' and four days later of '"B. L." lying like a nightmare on my mind.' The journey to the East—which was to give us in literary results NOTES OF A JOURNEY FROM CORNHILL TO GRAND CAIRO—was begun with BARRY LYNDON yet unfinished, for at Malta the author noted on the first three days of November—'Wrote Barry but slowly and with great difficulty.' 'Wrote Barry with no more success than yesterday.' 'Finished Barry after great throes late at night.' In the number of Fraser's for the following month, as I have said, the conclusion appeared. A dozen years later, in 1856, the story formed the first part of the third volume of Thackeray's MISCELLANIES, when it was called MEMOIRS OF BARRY LYNDON, ESQ., WRITTEN BY HIMSELF. Since then, it has nearly always been issued with other matter, as though it were not strong enough to stand alone, or as though the importance of a work was mainly to be gauged by the number of pages to be crowded into one cover. The scheme of the present edition fortunately allows fitting honour to be done to the memoirs of the great adventurer.
To come from the story as a whole to the personality of the eponymous hero. Three widely-differing historical individuals are suggested as having contributed to the composite portrait. Best known of these was that very prince among adventurers, G. J. Casanova de Seingalt, a man who in the latter half of the eighteenth century played the part of adventurer—and generally that of the successful adventurer—in most of the European capitals; who within the first five-and-twenty years of his life had been
Pages