You are here
قراءة كتاب Mr. Punch on the Continong
تنويه: تعرض هنا نبذة من اول ١٠ صفحات فقط من الكتاب الالكتروني، لقراءة الكتاب كاملا اضغط على الزر "اشتر الآن"
Mr. Punch on the Continong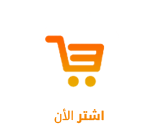 Transcriber's Note: Some Illustrations have been moved higher in the book to allow uninterrupted flow of the text. All Page numbers have been retained. Page numbers in round brackets are duplicates of regular page numbers occurring elsewhere, and have been coded accordingly.
---
PUNCH LIBRARY OF HUMOUR
Edited by J. A. Hammerton
Designed to provide in a series of volumes, each complete in itself, the cream of our national humour, contributed by the masters of comic draughtsmanship and the leading wits of the age to "Punch," from its beginning in 1841 to the present day.
MR. PUNCH ON THE CONTINONG
---
THE STEAM-LAUNCH IN VENICE
("SIC TRANSIT GLORIA MUNDI")
'Andsome 'Arriet. "Ow my! If it 'yn't that bloomin' old Temple Bar, as they did aw'y with out o' Fleet Street!"
Mr. Belleville (referring to Guide-book). "Now, it 'yn't! It's the fymous Bridge o' Sighs, as Byron went and stood on; 'im as wrote Our Boys, yer know!"
'Andsome 'Arriet. "Well, I never! It 'yn't much of a Size, any'ow!"
Mr. Belleville. "'Ear! 'ear!     Fustryte!"
---
MR. PUNCH ON THE CONTINONG
WITH 152 ILLUSTRATIONS
BY
PHIL MAY,
GEORGE DU MAURIER,
JOHN LEECH,
CHARLES KEENE,
L. RAVENHILL,
J. BERNARD PARTRIDGE,
E. T. REED,
REGINALD CLEAVER,
AND OTHER HUMOROUS ARTISTS
---
PUBLISHED BY ARRANGEMENT WITH
THE PROPRIETORS OF "PUNCH"
THE AMALGAMATED PRESS, LTD.
Punch Library of Humour
Crown 8vo. 192 pages, fully illustrated, pictorial cover, 1s. net.
MR. PUNCH AT THE SEASIDE
MR. PUNCH'S RAILWAY BOOK
MR. PUNCH ON THE CONTINONG
MR. PUNCH'S BOOK OF LOVE
MR. PUNCH AFLOAT
MR. PUNCH IN THE HIGHLANDS
OTHERS TO FOLLOW
---
OFF TO THE CONTINONG!
(A Foreword)
Nothing is more calculated to give Englishmen a good conceit of themselves in the matter of international courtesy than a careful examination of the archives of Mr. Punch, such as was necessary in the preparation of the present volume. To anyone familiar with the anti-British attitude of the French comic press before these happier days of the Entente Cordiale, and of the German press at all times, the complete absence of all manner of ill-feeling from Mr. Punch's jokes about our neighbours across the Channel is little short of wonderful. Even in the days when the English people were the unfailing subject for every French satirist when he suffered from an unusual attack of spleen, our national jester seems never to have lost the good-humour with which he has usually surveyed the life of the Continent. Indeed, as the pages here brought together will readily prove, Mr. Punch has seldom, if ever, laid himself open to the charge of insularity in his point of view. Instead of showing a tendency to ridicule our neighbours on the Continent, he has been more inclined to pillory the follies of his own countrymen, and to contrast their behaviour on the Continent rather unfavourably with that of the natives. But, even so, there is nothing in these humorous chronicles of "Mr. Punch on the Continong" which will not amuse equally the travelling or the stay-at-home Briton and the foreigner, since each will find many of his national characteristics "touched off" in a way that is no less kindly than amusing. The fact that a considerable proportion of these pages are from the pen of George Du Maurier, himself a Frenchman by birth, is a reminder that long before the Governments of France and Great Britain had come into their present relationship of intimate friendliness, Mr. Punch had maintained his own Entente Cordiale!
---
WHERE SECOND THOUGHTS ARE BETTER
Scene—Boulevards, Paris
Professional Beggar (whining). "Ayez pitié, mon bon m'sieu. Ayez pitié! J'ai froid—j'ai bien froid!"
Le Bon Monsieur (irritably). "Allez au di——" (suddenly thinking that sunshine might be preferable) "aux Champs Elysées!"
---
"LOOK ON THIS PICTURE——
AND ON THIS!"
---
Pages