You are here
قراءة كتاب Sonia: Between two Worlds
تنويه: تعرض هنا نبذة من اول ١٠ صفحات فقط من الكتاب الالكتروني، لقراءة الكتاب كاملا اضغط على الزر "اشتر الآن"
Sonia: Between two Worlds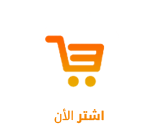 SONIA
BETWEEN TWO WORLDS
BY
STEPHEN McKENNA
NEW YORK
GEORGE H. DORAN COMPANY
---
COPYRIGHT, 1917,
BY GEORGE H. DORAN COMPANY
PRINTED IN THE UNITED STATES OF AMERICA
---
TO
A VERY GALLANT LADY
---
"The heart of the wise is in the house of mourning; but the heart of fools is in the house of mirth."
Ecclesiastes vii. 4
---
CONTENTS
CHAPTER
PAGE
I.
  

The Stranger within our Gates

11
II.
  

The Making of an Englishman

59
III.
  

Bertrand Oakleigh

123
IV.
  

Sonia Dainton

187
V.
  

Loring

229
VI.
  

The Years of Carnival

292
VII.
  

The Five Days

325
VIII.
  

Dead Yesterday

359
IX.
  

The Making of an Englishwoman

395
X.
  

Amid the Blaze of Noon

420
XI.
  

Watching for the Dawn

442
XII.
  

Unborn To-Morrow

462
---
SONIA: BETWEEN TWO WORLDS
---
SONIA
CHAPTER I
THE STRANGER WITHIN OUR GATES
"I called my men from my trenches, my quarries, my wharves, and my shears,
All I had wrought I abandoned to the faith of the faithless years.
Only I cut on the timber, only I carved on the stone:
'After me cometh a Builder. Tell him, I too have known!'"
Rudyard Kipling
, "The Palace."
At the age of three-and-twenty Charles Templeton, my old tutor at Oxford, set himself to write a history of the Third French Republic. When I made his acquaintance some thirty years later he had satisfactorily concluded his introductory chapter on the origin of Kingship. At his death, three months ago, I understand that his notes on the precursors of Charlemagne were almost as complete as he desired. "It is so difficult to know where to start, Mr. Oakleigh," he used to say, as I picked my steps through the litter of notebooks that cumbered his tables, chairs and floor.
Magnis componere parva. I am sensible of a like difficulty in attempting to sketch for the benefit of an eight-weeks-old godson the outlines of a world that was clattering into ruins during the twelve months anterior to his birth. Even were I desirous of writing a social history of England for the last thirty years, I should be placing myself in competition with men more able and better equipped than I am to describe the politics, the diplomacy, the economics, the art and the social habits of the past generation. It is wiser to attempt nothing so comprehensive, but to limit myself to those facets of English life which I have been compelled—nolens volens—to study. Others will come after me to tell the story in its entirety; the utmost I attempt to record is circumscribed, personal reminiscence.
If, therefore, this book ever find favour in the eyes for which it was written, it will be because I have set narrow limits to my task and confined myself resolutely to those limits. For thirty years I have lived among what the world has agreed loosely to call "the Governing Classes." The title may already be obsolescent; sentence of proscription may, as I write, have been passed on those who bear it. At the lowest computation those classes will soon have changed beyond recognition in personnel, function, power and philosophy. This book may then perhaps have something of historical value in portraying a group of men and women who were at the same time my personal friends and representative of those Governing Classes in politics, journalism, commerce and society. I have drawn them as I saw them, without attempting to select or label predominant types. And if there be blank spaces on my canvas, it is to be remembered that I only set out to paint that social group with which I happened to be brought in contact.
Charles Templeton's difficulty in determining his initial date is in smaller degree my difficulty. I could give long introductory accounts of David O'Rane's wanderings before he reached England, or of Jim Loring's boyhood in Scotland, or the early phases of the Dainton fortunes. To do so, however, would involve a sacrifice of the unities of time and place; and when the work was done I should be left with the feeling that it
Pages