You are here
قراءة كتاب The Vigilance Committee of 1856
تنويه: تعرض هنا نبذة من اول ١٠ صفحات فقط من الكتاب الالكتروني، لقراءة الكتاب كاملا اضغط على الزر "اشتر الآن"
The Vigilance Committee of 1856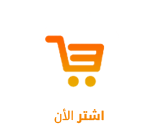 The Vigilance Committee of '56.
By a Pioneer California Journalist
[James O'Meara]
[Updater's note: There was no indication of the location of Chapter VI in this file]
Chapter I.
Many accounts of the Vigilance Committee of San Francisco have been published, but all of them, so far as I have seen, were from the pen of members of that organization, or else from persons who favored it. As a consequence their accounts of it were either partial, to a greater or less degree, or imperfect otherwise; and much has been omitted as well as misstated and misrepresented otherwise. I was not a member of the Vigilance Committee, nor was I a member of the opposing organization, known as the Law and Order body, of which General Sherman was the head and Volney E. Howard next in rank. I have never been in favor of mob or lynch-law in any form, and, therefore, had neither sympathy with nor disposition to join the Vigilance Committee. And while I was earnestly in support of Law and Order, I did not feel that I could better subserve that cause by joining the organization formed at that time, for the avowed purpose of maintaining the one and enforcing the other. I had many friends on each side, and I also knew many in each organization who were unworthy of fellowship in any good or honorable cause or association; and some of these bore prominent rank in each organization. As was said of the Regulators of Texas, who directed their energies chiefly against horse thieves and robbers, that some of the worst and most guilty of them hastened to join the band, in order to save themselves from arrest and the rope or bullet, likewise were there some prominent in the Vigilance Committee of 1856, who undoubtedly joined it for similar reasons—to escape the terrors of the organization; and the Executive Committee was not exempt from these infamous characters.
The Executive Committee, forty-one in number, was thus composed in membership: William T. Coleman, James Dows, Thomas J. L. Smiley, John P. Monrow, Charles Doane, James N. Olney, Isaac Bluxome, Jr., William Meyers, Charles Ludlow,—Christler, Richard M. Jessup, Charles J. Dempster, George R. Ward, E. P. Flint, Wm. Rogers, Aaron M. Burns, Miers F. Truitt, W. H. Tillinghast, W. Arrington, Charles L. Case, J. D. Farwell, W. T. Thompson, Eugene Dellesert, J. K. Osgood, J. W. Brittan, Jules David, C. V. Gillespie, Calvin Nutting, E. Gorham, N. O. Arrington, F. W. Page, O. B. Crary, L. Bassange, D. Tubbs, Emile Grisar, E. B. Goddard, Henry M. Hale, Chas. Ludlow, M. J. Burke, J. H. Fish, C. P. Hutchings, J. Seligman.
W. T. Coleman was President, Thomas J. L. Smiley Vice-President and Prosecuting Attorney, John P. Morrow, Judge Associate, James Dows, Treasurer, Wm. Meyer, Deputy Treasurer, Isaac Bluxome, Jr. the notorious "33"—Secretary. Charles Doane was Grand Marshall, James N. Olney, Deputy Grand Marshall, R. T. Wallace was Chief of Police, John L. Durkee, Deputy Chief.
The military organization of the Vigilance Committee, rank and file, numbered nearly 5,000 men. Several of the Executive Committee were alien residents who never became citizens; and in the Committee, serving as troops, as police, and in other lines, were a large number of aliens, not naturalized, many of whom had not acquired sufficient proficiency in the English language to speak it or understand it. The military body comprised four regiments—infantry and artillery—together with battalions of cavalry, pistol companies and guard of citizens. A medical staff was duly organized. The roster, as here given, is copied from a recent publication in the Alta, stated to be authentic. The dashes which mark omission of the names, appear as they are placed in the Alta:
Charles Doane, Major-General. Staff officers: N. W. Coles, Quartermaster-General and Colonel of Cavalry; R. M. Jessup, Commissary-General and Colonel of Infantry; Aaron M. Burns, Deputy Commissary-General and Lieutenant-Colonel of Infantry; James Dows, Paymaster-General and Lieutenant-Colonel of Infantry; William Meyer and Eugene Dellesert, Paymaster-Generals and Majors of Infantry; Cyrus G. Dwyer, Adjutant and Inspector-General and Major of Infantry: Henry Baker, Quartermaster and Major of Infantry; R. R. Pearce and M. McManus, Assistant Quartermasters and Captains of Infantry; J. W. Farrington, Assistant Commissary and Captain of Infantry; R. Beverly Cole, Surgeon of the staff and Major of Infantry; Geo. C. Potter, aid to Major-General and Major of Cavalry; N. B. Stone, A. M. Ebbetts, T. M. Wood, O. P. Blackman, George R. Morris, T. A. Wakeman, Felix Brissac, C. H. Vail and George R. Ward, aids to Major-General and Majors of Infantry, James B. Hubbell, John M. Schapp and B. F. Mores, aids and secretaries to Major-General and Captains of Infantry, J. N. Olney, Jr., aid and secretary to Major-General and First Lieutenant of Infantry; James N. Olney, Brigadier-General; R. S. Tammot, Henry Jones and R. M. Cox, aids and Captains of Infantry.
Artillery—Thomas D. Johns, Colonel; J. F. Curtis, Lieutenant-Colonel; R. B. Hampton, Major; Company A, J. Mead Huxley, Captain; Company B, James Richit, Captain; Company C, H. C. F. Behrens, Captain; Company D, J. H. Hasty, Captain; James F. Curtiss, Lieutenant-Colonel, commanding Reserved Artillery.
Battallion Cavalry—Frank Baker, Major; First Squadron, G. G. Bradt, Captain; Second Squadron, J. Sewell Read, Captain.
Infantry—First Regiment,—Colonel; J. S. Ellis, Lieutenant-Colonel; John A. Clark, Major; J. P. H., Wentworth, Quartermaster; H. H. Thrall, Adjutant; L. S. Wilder, Commissary; R. M. Cox, Sergeant-Major; H. W. F. Hoffman, Quartermaster's Sergeant and composed of eight companies, viz: Company A, W. C. Allen, Lieutenant commanding; Company B, H. L. Twiggs, Captain; Company C, A. L. Loring, Captain; Company D, J. V. McElwee, Captain; Company One,, J. M. Taylor, Captain; Company Two (Riflemen), L. W. Parks, Captain; Company Three, Jonathan Gavat, Captain, Company Seven, Geo. H. Hossefros, Captain.
Battallion Citizens Guard—Belonging to First Regiment, composed of A, B, C, and D, G. F. Watson, Major.
Second Regiment—J. B. Badger, Colonel; J. S. Hill, Lieutenant-Colonel; A. H. Clark, Major, Giles H. Gray, Quartermaster; E. B. Gibbs, Adjutant; F. A. Howe, Commissary;—Sergeant-Major; Judah Alden; Quartermaster-Sergeant, and composed of eight companies, viz: Company Six, W. R. Doty, Captain; Company Twelve, C. G. Bailey, Captain; Company Eight, — Godfrey, Captain; Company Four, A. H. King, Captain; Company Five, C. R. Bond, Captain; Company Ten, J. Wightman, Lieutenant commanding; Company Eleven, George Gates, Captain; Company Nine, J. Wood, Captain.
Pages