You are here
قراءة كتاب Our World; Or, the Slaveholder's Daughter
تنويه: تعرض هنا نبذة من اول ١٠ صفحات فقط من الكتاب الالكتروني، لقراءة الكتاب كاملا اضغط على الزر "اشتر الآن"
Our World; Or, the Slaveholder's Daughter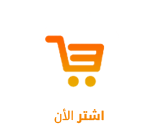 The Project Gutenberg Etext of Our World, or, The Slaveholders Daughter by F. Colburn Adams
Copyright laws are changing all over the world. Be sure to check the copyright laws for your country before downloading or redistributing this or any other Project Gutenberg file.
Please do not remove this header information.
This header should be the first thing seen when anyone starts to view the eBook. Do not change or edit it without written permission. The words are carefully chosen to provide users with the information needed to understand what they may and may not do with the eBook. To encourage this, we have moved most of the information to the end, rather than having it all here at the beginning.
**Welcome To The World of Free Plain Vanilla Electronic Texts**
**eBooks Readable By Both Humans and By Computers, Since 1971**
*****These eBooks Were Prepared By Thousands of Volunteers!*****
Information on contacting Project Gutenberg to get eBooks, and further information, is included below. We need your donations.
The Project Gutenberg Literary Archive Foundation is a 501(c)(3) organization with EIN [Employee Identification Number] 64-6221541 Find out about how to make a donation at the bottom of this file.
Title: Our World, or, The Slaveholders Daughter
Author: F. Colburn Adams
Release Date: November, 2003 [Etext #4677]
[Yes, we are more than one year ahead of schedule]
[This file was first posted on February 26, 2002]

Edition: 10
Language: English
The Project Gutenberg Etext of Our World, or, The Slaveholders Daughter
by F. Colburn Adams
******This file should be named 4677.txt or 4677.zip******

Project Gutenberg eBooks are often created from several printed editions, all of which are confirmed as Public Domain in the US unless a copyright notice is included. Thus, we usually do not keep eBooks in compliance with any particular paper edition.
The "legal small print" and other information about this book may now be found at the end of this file. Please read this important information, as it gives you specific rights and tells you about restrictions in how the file may be used.
*** This etext was created by Charles Aldarondo ([email protected]).
OUR WORLD:
OR, The Slaveholder's Daughter.
"An honest tale speeds best being plainly told."
NEW YORK AND AUBURN:
1855.
PREFACE.
IN presenting this work to the public, we are fully conscious of the grave charges of misrepresenting society, and misconstruing facts, which will be made by our friends of the South, and its very peculiar institution; but earnestly do we enjoin all such champions of "things as they are," to read and well digest what is here set before them, believing that they will find the TRUTH even "stranger than fiction." And, as an incentive to the noble exertions of those, either North or South, who would rid our country of its "darkest, foulest blot," we would say, that our attempt has been to give a true picture of Southern society in its various aspects, and that, in our judgment, the institution of Slavery is directly chargeable with the various moral, social and political evils detailed in OUR WORLD.
THE AUTHOR.
CONTENTS.
I. Marston's Plantation,
II. How a Night was spent on Marston's Plantation
III. Things not so bright as they seem
IV. An Unexpected Confession
V. The Marooning Party
VI. Another Scene in Southern Life
VII. "Buckra-Man very Uncertain,"
VIII. A Cloud of Misfortune hangs over the Plantation
IX. Who is Safe against the Power?
X. Another Shade of the Picture,
XI. Mrs. Rosebrook's Project,
XII. Elder Pemberton Praiseworthy Changes his Business,
XIII. A Father tries to be a Father,
XIV. In which Extremes are Presented,
XV. A Scene of Many Lights,
XVI. Another Phase of the Picture,
XVII. Pleasant Dealings with Human Property,
XVIII. A not uncommon Scene slightly changed,
XIX. They are going to be Sold,
XX. Let us follow poor Human Nature to the Man Shambles,
XXI. A Father's Trials,
XXII. We Change with Fortune,
XXIII. The Vicissitudes of a Preacher,
XXIV. How we Manufacture Political Faith,
XXV. Mr. M'Fadden sees Shadows of the Future,
XXVI. How they stole the Preacher,
XXVII. Competition in Human Things,
XXVIII. The Pretty Children are to be Sold,
XXIX. Nature Shames Itself,
XXX. The Vision of Death is Past,
XXXI. A Friend is Woman,
XXXII. Marston in Prison,
XXXIII. Venders of Human Property are not Responsible for its
    Mental Caprices,
XXXIV. A Common Incident shortly told,
XXXV. The Children are Improving,
XXXVI. Workings of the Slave System,
XXXVII. An Item in the Common Calendar,
XXXVIII. In which Regrets are shown of little Worth,
XXXIX. How we should all be Forgiving,
XL. Containing Various Matters,
XLI. Nicholas's Simple Story,
XLII. He would Deliver her from Bondage,
XLIII. Other Phases of the Subject,
XLIV. How Daddy Bob Departed,
XLV. How Slaveholders Fear each other,
XLVI. Southern Administration of Justice,
XLVII. Prosperity the Result of Justice,
XLVIII. In which the Fate of Franconia is seen,
XLIX. In which is a Sad Recognition,
L. In which a Dangerous Principle is Illustrated,
LI. A Continuation of the Last Chapter,
LII. In which are Pleasures and Disappointments,
LIII. A Familiar Scene, in which Pringle Blowers has Business,
LIV. In which are Discoveries and Pleasant Scenes,
LV. In which is a Happy Meeting, some Curious Facts Developed,
    and Clotild History Disclosed,
LVI. In which a Plot is Disclosed, and the Man-Seller made to
    Pay the Penalty of his Crimes,

OUR WORLD.
CHAPTER I
MARSTON'S PLANTATION.
ON the left bank of the Ashly River, in the State of South Carolina, and a few miles from its principal city, is a plantation once the property of Hugh Marston. It was near this spot, the brave Huguenots, fleeing religious and political persecution, founded their first American colony-invoked Heaven to guard their liberties-sought a refuge in a new world! And it was here the pious Huguenot forgot his appeals to high heaven-forgot what had driven him from his fatherland, and-unlike the pilgrim fathers who planted their standard on "New England's happy shore,"-became the first to oppress. It was here, against a fierce tyranny, the gallant Yamassee,
A tribe of faithful and heroic Indians. loyal to his professed friend, struggled and died for his liberty. It was here the last remnant of his tribe fought the fierce battle of right over might! It was here, in this domain, destined to be the great and powerful of nations-the asylum of an old world's shelter seeking poor, and the proud embodiment of a people's sovereignty,-liberty was first betrayed! It was here men deceived themselves, and freedom proclaimers became freedom destroyers. And, too, it was here Spanish cupidity, murderous in its search for gold, turned a deaf ear to humanity's cries, slaughtered the friendly Indian, and drenched the soil with his innocent blood. And it is here, at
Pages