You are here
قراءة كتاب The Putnam Hall Rivalsor, Fun and Sport Afloat and Ashore
تنويه: تعرض هنا نبذة من اول ١٠ صفحات فقط من الكتاب الالكتروني، لقراءة الكتاب كاملا اضغط على الزر "اشتر الآن"
The Putnam Hall Rivalsor, Fun and Sport Afloat and Ashore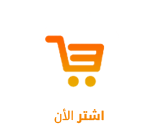 OVER THE LINE THEY SHOT—WINNERS (Page 122)
THE PUTNAM HALL RIVALS
Or, Fun and Sport Afloat and Ashore
BY
ARTHUR M. WINFIELD
AUTHOR OF "THE PUTNAM HALL CADETS," "THE ROVER BOYS SERIES," "BOB, THE PHOTOGRAPHER," ETC.
NEW YORK
GROSSET & DUNLAP
PUBLISHERS
Copyright, 1906
by
THE MERSHON COMPANY
CONTENTS
CHAPTER PAGE
III. The Bully of the School 17
IV. A Dose of Snow and Icicles 27
XI. Josiah Crabtree's Troubles 92
XIII. A Challenge Accepted 110
XVIII. Seen through a Spyglass 145
XXIV. An Attack and a Fight 195
XXV. Jack Makes a Discovery 202
XXVI. The Men in the Woods 209
XXVIII. Three Boys and Three Dogs 225
XXX. Something of a Find—Conclusion 239
INTRODUCTION
My Dear Boys:
This tale of "The Putnam Hall Rivals" is a companion story to "The Putnam Hall Cadets" brought out about a year ago. It relates the further adventures of Jack Ruddy, Pepper Ditmore, and their chums, at and near Putnam Hall, an ideal boarding school for boys, located upon a beautiful lake in the upper portion of the State of New York.
Pages