You are here
قراءة كتاب Famous Affinities of History: The Romance of Devotion. Volume 2
تنويه: تعرض هنا نبذة من اول ١٠ صفحات فقط من الكتاب الالكتروني، لقراءة الكتاب كاملا اضغط على الزر "اشتر الآن"
Famous Affinities of History: The Romance of Devotion. Volume 2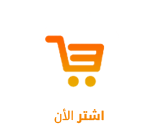 FAMOUS AFFINITIES OF HISTORY
THE ROMANCE OF DEVOTION
BY
LYNDON ORR
VOLUME II of IV.
CONTENTS
THE EMPRESS CATHARINE AND PRINCE POTEMKIN
It has often been said that the greatest Frenchman who ever lived was in reality an Italian. It might with equal truth be asserted that the greatest Russian woman who ever lived was in reality a German. But the Emperor Napoleon and the Empress Catharine II. resemble each other in something else. Napoleon, though Italian in blood and lineage, made himself so French in sympathy and understanding as to be able to play upon the imagination of all France as a great musician plays upon a splendid instrument, with absolute sureness of touch and an ability to extract from it every one of its varied harmonies. So the Empress Catharine of Russia—perhaps the greatest woman who ever ruled a nation—though born of German parents, became Russian to the core and made herself the embodiment of Russian feeling and Russian aspiration.
At the middle of the eighteenth century Russia was governed by the Empress Elizabeth, daughter of Peter the Great. In her own time, and for a long while afterward, her real capacity was obscured by her apparent indolence, her fondness for display, and her seeming vacillation; but now a very high place is accorded her in the history of Russian rulers. She softened the brutality that had reigned supreme in Russia. She patronized the arts. Her armies twice defeated Frederick the Great and raided his capital, Berlin. Had Elizabeth lived, she would probably have crushed him.
In her early years this imperial woman had been betrothed to Louis XV. of France, but the match was broken off. Subsequently she entered into a morganatic marriage and bore a son who, of course, could not be her heir. In 1742, therefore, she looked about for a suitable successor, and chose her nephew, Prince Peter of Holstein-Gottorp.
Peter, then a mere youth of seventeen, was delighted with so splendid a future, and came at once to St. Petersburg. The empress next sought for a girl who might marry the young prince and thus become the future Czarina. She thought first of Frederick the Great's sister; but Frederick shrank from this alliance, though it would have been of much advantage to him. He loved his sister—indeed, she was one of the few persons for whom he ever really cared. So he declined the offer and suggested instead the young Princess Sophia of the tiny duchy of Anhalt-Zerbst.
The reason for Frederick's refusal was his knowledge of the semi-barbarous conditions that prevailed at the Russian court.
The Russian capital, at that time, was a bizarre, half-civilized, half-oriental place, where, among the very highest-born, a thin veneer of French elegance covered every form of brutality and savagery and lust. It is not surprising, therefore, that Frederick the Great was unwilling to have his sister plunged into such a life.
But when the Empress Elizabeth asked the Princess Sophia of Anhalt-Zerbst to marry the heir to the Russian throne the young girl willingly accepted, the more so as her mother practically commanded it. This mother of hers was a grim, harsh German woman who had reared her daughter in the strictest fashion, depriving her of all pleasure with a truly puritanical severity. In the case of a different sort of girl this training would have crushed her spirit; but the Princess Sophia, though gentle and refined in manner, had a power of endurance which was toughened and strengthened by the discipline she underwent.
And so in 1744, when she was but sixteen years of age, she was taken by her mother to St. Petersburg. There she renounced the Lutheran faith and was received into the Greek Church, changing her name to Catharine. Soon after, with great magnificence, she was married to Prince Peter, and from that moment began a career which was to make her the most powerful woman in the world.
At this time a lady of the Russian court wrote down a description of Catharine's appearance. She was fair-haired, with dark-blue eyes; and her face, though never beautiful, was made piquant and striking by the fact that her brows were very dark in contrast with her golden hair. Her complexion was not clear, yet her look was a very pleasing one. She had a certain diffidence of manner at first; but later she bore herself with such instinctive dignity as to make her seem majestic, though in fact she was beneath the middle size. At the time of her marriage her figure was slight and graceful; only in after years did she become stout. Altogether, she came to St. Petersburg an attractive, pure-minded German maiden, with a character well disciplined, and possessing reserves of power which had not yet been drawn upon.
Frederick the Great's forebodings, which had led him to withhold his sister's hand, were almost immediately justified in the case of Catharine. Her Russian husband revealed to her a mode of life which must have tried her very soul. This youth was only seventeen—a mere boy in age, and yet a full-grown man in the rank luxuriance of his vices. Moreover, he had eccentricities which sometimes verged upon insanity. Too young to be admitted to the councils of his imperial aunt, he occupied his time in ways that were either ridiculous or vile.
Next to the sleeping-room of his wife he kept a set of kennels, with a number of dogs, which he spent hours in drilling as if they had been soldiers. He had a troop of rats which he also drilled. It was his delight to summon a court martial of his dogs to try the rats for various military offenses, and then to have the culprits executed, leaving their bleeding carcasses upon the floor. At any hour of the day or night Catharine, hidden in her chamber, could hear the yapping of the curs, the squeak of rats, and the word of command given by her half-idiot husband.
When wearied of this diversion Peter would summon a troop of favorites, both men and women, and with them he would drink deep of beer and vodka, since from his early childhood he had been both a drunkard and a debauchee. The whoops and howls and vile songs of his creatures could be heard by Catharine; and sometimes he would stagger into her rooms, accompanied by his drunken
Pages