You are here
قراءة كتاب Famous Affinities of History: The Romance of Devotion. Volume 4
تنويه: تعرض هنا نبذة من اول ١٠ صفحات فقط من الكتاب الالكتروني، لقراءة الكتاب كاملا اضغط على الزر "اشتر الآن"
Famous Affinities of History: The Romance of Devotion. Volume 4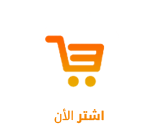 FAMOUS AFFINITIES OF HISTORY
THE ROMANCE OF DEVOTION
BY
LYNDON ORR
VOLUME IV OF IV.
CONTENTS
DEAN SWIFT AND THE TWO ESTHERS
The story of Jonathan Swift and of the two women who gave their lives for love of him is familiar to every student of English literature. Swift himself, both in letters and in politics, stands out a conspicuous figure in the reigns of King William III and Queen Anne. By writing Gulliver's Travels he made himself immortal. The external facts of his singular relations with two charming women are sufficiently well known; but a definite explanation of these facts has never yet been given. Swift held his tongue with a repellent taciturnity. No one ever dared to question him. Whether the true solution belongs to the sphere of psychology or of physiology is a question that remains unanswered.
But, as the case is one of the most puzzling in the annals of love, it may be well to set forth the circumstances very briefly, to weigh the theories that have already been advanced, and to suggest another.
Jonathan Swift was of Yorkshire stock, though he happened to be born in Dublin, and thus is often spoken of as "the great Irish satirist," or "the Irish dean." It was, in truth, his fate to spend much of his life in Ireland, and to die there, near the cathedral where his remains now rest; but in truth he hated Ireland and everything connected with it, just as he hated Scotland and everything that was Scottish. He was an Englishman to the core.
High-stomached, proud, obstinate, and over-mastering, independence was the dream of his life. He would accept no favors, lest he should put himself under obligation; and although he could give generously, and even lavishly, he lived for the most part a miser's life, hoarding every penny and halfpenny that he could. Whatever one may think of him, there is no doubt that he was a very manly man. Too many of his portraits give the impression of a sour, supercilious pedant; but the finest of them all—that by Jervas—shows him as he must have been at his very prime, with a face that was almost handsome, and a look of attractive humor which strengthens rather than lessens the power of his brows and of the large, lambent eyes beneath them.
At fifteen he entered Trinity College, in Dublin, where he read widely but studied little, so that his degree was finally granted him only as a special favor. At twenty-one he first visited England, and became secretary to Sir William Temple, at Moor Park. Temple, after a distinguished career in diplomacy, had retired to his fine country estate in Surrey. He is remembered now for several things—for having entertained Peter the Great of Russia; for having, while young, won the affections of Dorothy Osborne, whose letters to him are charming in their grace and archness; for having been the patron of Jonathan Swift; and for fathering the young girl named Esther Johnson, a waif, born out of wedlock, to whom Temple gave a place in his household.
When Swift first met her, Esther Johnson was only eight years old; and part of his duties at Moor Park consisted in giving her what was then an unusual education for a girl. She was, however, still a child, and nothing serious could have passed between the raw youth and this little girl who learned the lessons that he imposed upon her.
Such acquaintance as they had was rudely broken off. Temple, a man of high position, treated Swift with an urbane condescension which drove the young man's independent soul into a frenzy. He returned to Ireland, where he was ordained a clergyman, and received a small parish at Kilroot, near Belfast.
It was here that the love-note was first seriously heard in the discordant music of Swift's career. A college friend of his named Waring had a sister who was about the age of Swift, and whom he met quite frequently at Kilroot. Not very much is known of this episode, but there is evidence that Swift fell in love with the girl, whom he rather romantically called "Varina."
This cannot be called a serious love-affair. Swift was lonely, and Jane Waring was probably the only girl of refinement who lived near Kilroot. Furthermore, she had inherited a small fortune, while Swift was miserably poor, and had nothing to offer except the shadowy prospect of future advancement in England. He was definitely refused by her; and it was this, perhaps, that led him to resolve on going back to England and making his peace with Sir William Temple.
On leaving, Swift wrote a passionate letter to Miss Waring—the only true love-letter that remains to us of their correspondence. He protests that he does not want Varina's fortune, and that he will wait until he is in a position to marry her on equal terms. There is a smoldering flame of jealousy running through the letter. Swift charges her with being cold, affected, and willing to flirt with persons who are quite beneath her.
Varina played no important part in Swift's larger life thereafter; but something must be said of this affair in order to show, first of all, that Swift's love for her was due only to proximity, and that when he ceased to feel it he could be not only hard, but harsh. His fiery spirit must have made a deep impression on Miss Waring; for though she at the time refused him, she afterward remembered him, and tried to renew their old relations. Indeed, no sooner had Swift been made rector of a larger parish, than Varina let him know that she had changed her mind, and was ready to marry him; but by this time Swift had lost all interest in her. He wrote an answer which even his truest admirers have called brutal.
"Yes," he said in substance, "I will marry you, though you have treated me vilely, and though you are living in a sort of social sink. I am still poor, though you probably think otherwise. However, I will marry you on certain conditions. First, you must be educated, so that you can entertain me. Next, you must put up with all my whims and likes and dislikes. Then you must live wherever I please. On these terms I will take you, without reference to your looks or to your income. As to the first, cleanliness is all that I require; as to the second, I only ask that it be enough."
Such a letter as this was like a blow from a bludgeon. The insolence, the
Pages