You are here
قراءة كتاب Famous Affinities of History: The Romance of Devotion. Vol 1-4, Complete
تنويه: تعرض هنا نبذة من اول ١٠ صفحات فقط من الكتاب الالكتروني، لقراءة الكتاب كاملا اضغط على الزر "اشتر الآن"
Famous Affinities of History: The Romance of Devotion. Vol 1-4, Complete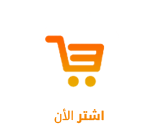 FAMOUS AFFINITIES OF HISTORY
THE ROMANCE OF DEVOTION
Volumes 1-4, Complete
By Lyndon Orr
---
---
THE STORY OF ANTONY AND CLEOPATRA
Of all love stories that are known to human history, the love story of Antony and Cleopatra has been for nineteen centuries the most remarkable. It has tasked the resources of the plastic and the graphic arts. It has been made the theme of poets and of prose narrators. It has appeared and reappeared in a thousand forms, and it appeals as much to the imagination to-day as it did when Antony deserted his almost victorious troops and hastened in a swift galley from Actium in pursuit of Cleopatra.
The wonder of the story is explained by its extraordinary nature. Many men in private life have lost fortune and fame for the love of woman. Kings have incurred the odium of their people, and have cared nothing for it in comparison with the joys of sense that come from the lingering caresses and clinging kisses. Cold-blooded statesmen, such as Parnell, have lost the leadership of their party and have gone down in
Pages