You are here
قراءة كتاب Brothers: The True History of a Fight Against Odds
تنويه: تعرض هنا نبذة من اول ١٠ صفحات فقط من الكتاب الالكتروني، لقراءة الكتاب كاملا اضغط على الزر "اشتر الآن"
Brothers: The True History of a Fight Against Odds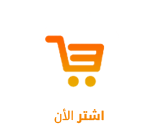 BROTHERS
BROTHERS
THE TRUE HISTORY OF
A FIGHT AGAINST ODDS
BY
HORACE ANNESLEY VACHELL
LONDON
JOHN MURRAY, ALBEMARLE STREET
1905
FIRST EDITION . . May 1904
Reprinted . . June 1904
Reprinted . . August 1904
Reprinted . . November 1904
Reprinted . . December 1904
Reprinted . . The same month
Reprinted . . January 1905
Copyright in the United
States of America by
Horace Annesley Vachell
TO ALL MEN AND WOMEN
WHO HAVE STRIVEN:
TO THE STRONG
WHO HAVE ATTAINED THEIR GOAL,
TO THE WEAK
WHO HAVE MADE THE RUNNING FOR THE STRONG,
AND IN PARTICULAR TO THOSE
WHO HAVE CONFRONTED ILL-FORTUNE, ILL-HEALTH,
AND DISAPPOINTMENT
WITH FORTITUDE AND SERENITY,
I DEDICATE THIS
BOOK
BY THE SAME AUTHOR
A DRAMA IN SUNSHINE
JOHN CHARITY
THE PROCESSION OF LIFE
LIFE AND SPORT ON THE PACIFIC SLOPE
THE SHADOWY THIRD
THE PINCH OF PROSPERITY
PREFATORY NOTE
It is likely that the brothers in this book will be recognised by some readers who may indict the good taste of revealing a secret guarded jealously during many years. To these let it be said that the brother who attained to the highest honours and dignities of his profession earnestly desired that the truth concerning certain incidents in his earlier career should be told in a biography. A desire he was constrained reluctantly to forego. The story of the Samphires satisfies adequately enough the exigencies of a peculiar case. The many are not concerned; the few will discern truth through the thin veil of fiction.
CONTENTS
CHAPTER
Pages