You are here
قراءة كتاب Tom Swift in the City of Gold; Or, Marvelous Adventures Underground
تنويه: تعرض هنا نبذة من اول ١٠ صفحات فقط من الكتاب الالكتروني، لقراءة الكتاب كاملا اضغط على الزر "اشتر الآن"
Tom Swift in the City of Gold; Or, Marvelous Adventures Underground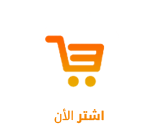 Tom Swift In The City Of Gold

or

Marvelous Adventures Underground

by Victor Appleton
Contents
I Wonderful News
II An Unsuspected Listener
III Andy Is Whitewashed
IV A Perilous Flight
V News From Africa
VI "Beware The Head-Hunters!"
VII Tom Makes A Promise
VIII Eradicate Will Go
IX "That Looked Like Andy!"
X Mysterious Passengers
XI The Midnight Alarm
XII Into The Unknown
XIII Followed
XIV A Weary Search
XV The Golden Image
XVI The Map On The Gold
XVII The Ruined Temple
XVIII Finding The Tunnel
XIX The Underground River
XX The City Of Gold
XXI The Big Image
XXII Trapped
XXIII "Is It A Rescue?"
XXIV The Fight
XXV The Escape--Conclusion
Chapter I Wonderful News
"Letter for you, Tom Swift."
"Ah, thanks, Mr. Wilson. This is the first mail I've had this week. You've been neglecting me," and the young inventor took the missive which the Shopton postman handed to him over the gate, against which Tom was leaning one fine, warm Spring day.
"Well, I get around as often as I can, Tom. You're not home a great deal, you know. When you're not off in your sky racer seeing how much you can beat the birds, you're either hunting elephants in Africa, or diving down under the ocean, or out in a diamond mine, or some such out-of-the-way place as that. No wonder you don't get many letters. But that one looks as if it had come quite a distance."
"So it does," agreed Tom, looking closely at the stamp and postmark. "What do you make out of it, Mr. Wilson?" and then, just as many other persons do when getting a strange letter, instead of opening it to see from whom it has come, Tom tried to guess by looking at the handwriting, and trying to decipher the faint postmark. "What does that say?" and the young inventor pointed to the black stamp.
"Hum, looks like Jube--no, that first letter's a 'K' I guess," and Mr. Wilson turned it upside down, thinking that would help.
"I made it out a 'G'," said Tom.
"So it is. A 'G'--you're right. Gumbo--Twamba--that's what it is--Gumba Twamba. I can make it out now all right."
"Well, where, for the love of my old geography, is Gumba Twamba?" asked the lad with a laugh.
"You've got me, Tom. Must be in Sweden, or Holland, or some of those foreign countries. I don't often handle letters from there, so I can't say. Why don't you open your letter and find out who its from?"
"That's what I ought to have done at first." Quickly Tom ripped open the much worn and frayed envelope, through the cracks of which some parts of the letter already could be seen, showing that it had traveled many thousand miles before it got to the village of Shopton, in New York State.
"Well, I've got to be traveling on," remarked the postman, as Tom started to read the mysterious letter. "I'm late as it is. You can tell me the news when I pass again, Tom."
But the young inventor did not reply. He was too much engaged in reading the missive, for, no sooner had he perused the first few lines than his eyes began to open wide in wonder, and his manner plainly indicated his surprise. He read the letter once, and then over again, and when he had finished it a second time, he made a dash for the house.
"I say dad!" cried Tom. "This is great! Great news here! Where are you, dad? Say, Mrs. Baggert," he called as he saw the motherly housekeeper, "where's father? I've got great news for him? Where is he?"
"Out in the shop, I think. I believe Mr. Damon is with him."
"And blessing everything as usual, from his hat to his shoe laces, I'll wager," murmured Tom as he made his way to the shop where his father, also an inventor like himself, spent much of his time. "Well, well, I'm glad Mr. Damon is here, for he'll be interested in this."
Tom fairly rushed into the building, much of the space of which, was taken up by machinery, queer tools and odd devices, many of them having to do with the manufacture of aeroplanes, for Tom had as many of them as some people have of automobiles.
"I say, dad!" cried Tom, waving the letter above his head, "what do you think of this? Listen to--"
"Easy there now, Tom! Easy, my boy, or you'll oblige me to do all my work over again," and an aged man, beside whom a younger one was standing, held up a hand of caution, while with the other hand he was
Pages