You are here
قراءة كتاب Bygone London
تنويه: تعرض هنا نبذة من اول ١٠ صفحات فقط من الكتاب الالكتروني، لقراءة الكتاب كاملا اضغط على الزر "اشتر الآن"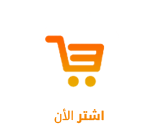 BYGONE LONDON.
Of this book 500 copies have been printed, and this is
No.......12
---
BY
FREDERICK ROSS, F.R.H.S.,
AUTHOR OF
"LEGENDARY YORKSHIRE," "YORKSHIRE FAMILY
ROMANCE," ETC., ETC.
LONDON:
HUTCHINSON & CO., PATERNOSTER SQUARE.
1892.
---
---
Preface.
Notwithstanding the multitude of books that have been written relating to its history and antiquities, the History of London still remains to be written, a work that cannot, from its ocean-like infinitude of matter, be accomplished by a single hand, but will require the combined action of a multiplicity of labourers.
By London is here meant, not the vast aggregation of buildings and population spreading into four or five counties but that small fraction lying north and south of the Thames, which is under the jurisdiction of the Lord Mayor of London—that portion which was a considerable emporium of trade under the Celtic Trinobantes; a military post and seat of commerce under the Romans, with roads, of which one still retains its name of Watling Street, in the centre of London, all radiating from a central miliarium, which may still be seen, a venerable relic of sixteen centuries of age, in the wall of St. Swithin's Church; which was a capital city and place of great mercantile importance under the Saxons and the Danes, and has in the subsequent thousand years, gradually expanded its limits, and gathered population, wealth, and commerce, until it has become the capital of the world, in magnitude and wealth unprecedented, to which the capitals of other nations are but as provincial cities: so vast and rich that Blucher might well exclaim, when shewn its banks and docks, its warehouses and shops—"Ye gods! what a place to sack."
Notwithstanding the many books in existence, descriptive of the various phases of London, it appeared to the publishers there was still room for a small, handy, and compact volume, of moderate price, which should give a clear and comprehensive view of some of the more salient features of the bygone history of the old city, which they presume to hope may be found in this volume.
---
Contents.
Pages