You are here
قراءة كتاب Chambers's Edinburgh Journal, No. 305 New Series, Saturday, November 3, 1849
تنويه: تعرض هنا نبذة من اول ١٠ صفحات فقط من الكتاب الالكتروني، لقراءة الكتاب كاملا اضغط على الزر "اشتر الآن"
Chambers's Edinburgh Journal, No. 305 New Series, Saturday, November 3, 1849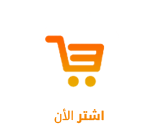 Poor compagnon! the sun of the south has shone too long on thy face; he has made thee a stranger even to those who loved thee: thy best friend knows thee not. Herman's heart sank within him, and he resumed his journey with a sigh. A little farther on he saw a new building in course of erection. An aged man was directing the carpenters in their work, and at the sight of him Herman's heart again rejoiced: it was his old master, whose advice and kindness had made him an honest man and skilful mechanic. To him he chiefly owed his success in life, and he was, moreover, Gertrude's father. 'Ha,' said he, 'if Rodolphe so soon forgets the faces of his friends, my old master will recollect me;' and so saying, he approached him respectfully, hat in hand, and inquired whether he could obtain work for him. The old man looked at him a while before replying; and Herman's heart beat so quickly, that he could scarce conceal his feelings. 'Come to me to-morrow,' at last said the old man; 'I will then examine your certificates: work is not scarce for good hands;' and turning towards his men, resumed his occupations. 'What!' exclaimed the poor compagnon to himself as he turned away, 'am I so changed that my features are not recognised by my old master? What if Gertrude herself—— But no, that is impossible! She who could distinguish me in a crowd a hundred paces off, will surely know her Herman again, in spite of his sunburnt face: besides, if her eyes failed her, her heart would prompt her of my presence!' So thinking, he rapidly traversed the little town. There was the old lime-tree, with the rustic seat beneath it; there the fountain, where many women were washing; and there stood the neat little cottage, upon which the young man's eyes now became rivetted. The blue curtain and pots of carnations were there, as they ever had been; and oh, joy, there sat a young woman spinning! Herman's heart bounded with joy; he rushed forward, and then stopped opposite the window, a few steps only separating him from Gertrude. He remained immovable, so powerful were his emotions, and admired the ripening of her charms which had taken place during his absence: no longer the slender girl of fifteen, but a young woman in all the fulness of her beauty; her whole appearance denoting strength, health, and freshness. 'How beautiful she is!' exclaimed Herman in a low voice. Gertrude did not catch the words, but the voice struck her ear; and seeing a traveller but poorly clad with his eyes fixed on her, said to herself with a sigh, 'Poor fellow, he looks in want;' and throwing him a coin with Heaven's blessing, she shut the window, and disappeared. Alas! the sun of the south has too long shone on the face of the compagnon; his best friends know him not, and his beloved regards him as a stranger! Had she remained at the window, Gertrude must have remarked the expression of the poignant grief Herman endured; and her heart would have divined, that under those toilworn clothes and sunburnt face was concealed him for whose advent she had so often prayed. After long remaining on the same spot, as if his feet were rivetted to the ground, the compagnon tore himself away, and turned towards his home. But how changed in appearance! That buoyant step which, a few moments before, had trod the ground so lightly, was now slow and heavy; excessive fatigue overcame him. The weight of the bag he carried—not felt before—now seemed excessive; his head hung down on his chest, his hopes seemed blasted, and that native land which, a few hours since, he saluted with such joy, now seemed indifferent to him. In vain did the old lime-tree, with its majestic foliage, meet his eyes; in vain did the antique fountain, with its grotesque figures, that should have called to his mind so many childish recollections, stand before him. He saw nothing; his wounded heart felt nothing but sorrow. However, he still advanced towards his home, and a few steps only separated him from the old churchyard wall, near which he had passed so many happy days of boyhood, when he saw an aged woman come tottering down the steps of the portico of the church, supported by a stick. It was his mother returning from offering her daily prayer for his return. 'Oh, how altered is she!' he sorrowfully exclaimed: 'how can I hope her feeble eyes should know her child, when mine can scarcely recognise her timeworn frame!' But no sooner had she approached him, and raised her head, than she fell into his arms, sobbing through her tears, 'My son, my beloved son!' Herman pressed her closely to his breast, and falteringly exclaimed, 'My mother, thou at least hast not forgotten me. Years of absence, the scorching sun, and toilsome labour, conceal me not from you!'
Yes, if the sun of the south had rendered the face of the compagnon a stranger to his dearest friends and his beloved, but one look sufficed to make his mother exclaim, 'My son—my Herman! God be praised that he has restored him to me!'
The narrator here seemed to have concluded his story, and remained lost in the emotion he had depicted. Such a conclusion, however, did not satisfy his listeners.
'But what became of the compagnon?' they demanded.
'Oh,' said the father, recollecting himself, 'he went home with his mother, and said to her, "Here, mother, take what I have earned, and live happily the rest of your days with your child," and to the last breath the old woman blessed the return of her only son.' So saying, he sorrowfully cast his eyes towards the corner of the room where hung a distaff, surmounted by a crown of everlasting flowers. The children followed their father's eyes, and long maintained a respectful silence.
'So,' Frank at last suddenly exclaimed, 'Gertrude did not love the beautiful things he brought for her?'
'Why did she shut the window then?' said another child.
'Perhaps,' added Catherine, 'she opened it again?'
'Yes, my Catherine,' said the carpenter smiling, 'she did open it again: and it was with the compagnon and his Gertrude that their old mother passed her days, blessing them both until she left this world for a better.' At this moment his wife Gertrude, still in the prime of life, entered with their homely supper.
---
Of all the interesting objects which present themselves to the eye of the voyager in the southern hemisphere, the albatross is among the most noteworthy. Apart from its relieving the monotony of the watery expanse, this bird, by its extraordinary characteristics, seldom fails of exciting a lively degree of astonishment in the spectator—for what can be thought of a bird which apparently requires neither rest nor sleep? It is perhaps owing to this peculiarity that sailors and others have regarded the albatross with mingled feelings of awe and wonder: its presence was an omen, but rather of good than evil. The weary crew of Bartholomew Diaz doubtless looked on the swift air-cleaving creature as an appropriate scout from the Cape of Storms, while Vasco de Gama may have hailed it as the herald of his hope and success. Coleridge has very happily availed himself of these different aspects in his 'Ancient Mariner,' where he makes the aged seaman, with 'long gray beard and glittering eye,' relate how, from out the dismal mists—
'At length did cross an albatross,
Thorough the fog it came;
As if it had been a Christian soul,
We hailed it in God's name.

It ate the food it ne'er had ate,

And round and round it flew;

     *     *     *     *

And a good south wind sprung up behind,

The albatross did follow,

And every day, for food or
Pages