You are here
قراءة كتاب Big Game Shooting, volume 1 (of 2)
تنويه: تعرض هنا نبذة من اول ١٠ صفحات فقط من الكتاب الالكتروني، لقراءة الكتاب كاملا اضغط على الزر "اشتر الآن"
Big Game Shooting, volume 1 (of 2)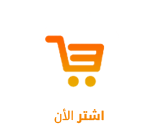 BIG GAME SHOOTING
BY
CLIVE PHILLIPPS-WOLLEY
WITH CONTRIBUTIONS BY
SIR SAMUEL W. BAKER, W. C. OSWELL, F. J. JACKSON,
WARBURTON PIKE, AND F. C. SELOUS
VOL. I.
WITH ILLUSTRATIONS BY CHARLES WHYMPER, J. WOLF
AND H. WILLINK, AND FROM PHOTOGRAPHS
LONDON
LONGMANS, GREEN, AND CO.
1894
All rights reserved
---
DEDICATION
TO
H.R.H. THE PRINCE OF WALES
---
Badminton: May 1885.
Having received permission to dedicate these volumes, the Badminton Library of Sports and Pastimes, to His Royal Highness the Prince of Wales, I do so feeling that I am dedicating them to one of the best and keenest sportsmen of our time. I can say, from personal observation, that there is no man who can extricate himself from a bustling and pushing crowd of horsemen, when a fox breaks covert, more dexterously and quickly than His Royal Highness; and that when hounds run hard over a big country, no man can take a line of his own and live with them better. Also, when the wind has been blowing hard, often have I seen His Royal Highness knocking over driven grouse and partridges and high-rocketing pheasants in first-rate workmanlike style. He is held to be a good yachtsman, and as Commodore of the Royal Yacht Squadron is looked up to by those who love that pleasant and exhilarating pastime. His encouragement of racing is well known, and his attendance at the University, Public School, and other important Matches testifies to his being, like most English gentlemen, fond of all manly sports. I consider it a great privilege to be allowed to dedicate these volumes to so eminent a sportsman as His Royal Highness the Prince of Wales, and I do so with sincere feelings of respect and esteem and loyal devotion.
BEAUFORT.
---
---
PREFACE
---
A few lines only are necessary to explain the object with which these volumes are put forth. There is no modern encyclopædia to which the inexperienced man, who seeks guidance in the practice of the various British Sports and Pastimes, can turn for information. Some books there are on Hunting, some on Racing, some on Lawn Tennis, some on Fishing, and so on; but one Library, or succession of volumes, which treats of the Sports and Pastimes indulged in by Englishmen—and women—is wanting. The Badminton Library is offered to supply the want. Of the imperfections which must be found in the execution of such a design we are conscious. Experts often differ. But this we may say, that those who are seeking for knowledge on any of the subjects dealt with will find the results of many years' experience written by men who are in every case adepts at the Sport or Pastime of which they write. It is to point the way to success to those who are ignorant of the sciences they aspire to master, and who have no friend to help or coach them, that these volumes are written.
To those who have worked hard to place simply and clearly before the reader that which he will find within, the best thanks of the Editor are due. That it has been no slight labour to supervise all that has been written, he must acknowledge; but it has been a labour of love, and very much lightened by the courtesy of the Publisher, by the unflinching, indefatigable assistance of the Sub-Editor, and by the intelligent and able arrangement of each subject by the various writers, who are so thoroughly masters of the subjects of which they treat. The reward we all hope to reap is that our work may prove useful to this and future generations.
THE EDITOR.
---
CONTENTS OF THE FIRST VOLUME
---
Pages