You are here
قراءة كتاب The Rural Magazine, and Literary Evening Fire-Side, Vol. 1 No. 2 (1820)
تنويه: تعرض هنا نبذة من اول ١٠ صفحات فقط من الكتاب الالكتروني، لقراءة الكتاب كاملا اضغط على الزر "اشتر الآن"
The Rural Magazine, and Literary Evening Fire-Side, Vol. 1 No. 2 (1820)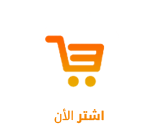 THE


RURAL MAGAZINE,


AND


LITERARY EVENING FIRE-SIDE.
---
Vol. I.     Philadelphia, Second Month, 1820.     No. 2.
---
FOR THE RURAL MAGAZINE.
THE VILLAGE TEACHER.
I cannot exactly tell why it was, that I felt particularly interested in the prospectus for the Rural Magazine; but I instantly resolved to become a subscriber, and fell to ruminating upon the benefits it might confer upon the country. Whether I conceived at once the idea of writing these essays, and took to myself a full share of its imagined usefulness and celebrity; or whether my satisfaction arose from disinterested motives, I felt a glow of kind feeling towards the editors, which expanded itself upon all around me. I dismissed my little school at an earlier hour than usual, and having simply reprimanded some idle culprits, to whom I should otherwise have administered the ferule, I devoted the remainder of the afternoon to writing a letter to a friend in town; in which I concluded a declamation upon the worthlessness of literary fame, by requesting him to place my name in the list of subscribers and contributors.
Since then, the Magazine has frequently been the subject of my reveries; for the design is exactly what I have long desired to see attempted. Every man who has travelled half way up the hill of life, and has gained its fortieth milestone, will have amassed stores of thought and observation, which he is apt to think of inestimable value:—at least I find it so with me. There are many topics on which I differ from my friends, and in regard to which I am anxious to develope my opinions. Some others to which I attach a greater importance than is usually done; and many upon which my particular station in life has thrown lights which may be new and interesting to the public mind. For these reasons, I have long desired to extend my voice and authority beyond the precincts of my little kingdom, and to try the experiment of schooling the public in some of those great truths, which are too little regarded or understood, and bringing back its taste to the pure and simple enjoyments of rural life. Whether I shall succeed in my attempt to gain the public ear, will depend, perhaps, upon accident; for while the greatest merit has often languished in obscurity, folly and incapacity have as often caught the gale of popular favour. If I fail, I shall not be without consolation; for the most unsuccessful author finds it easier to censure the public for want of penetration, than himself for want of talent. I trust that I shall have occasion for no such reflections. It may be an author's vanity, and yet the voice of praise can scarcely reach my secluded abode; but my fancy already paints the bright eyes, and glowing cheeks that will hang over these essays, and the sober approbation with which mature age will perceive that they are devoted to the cause of truth and sound morality. Neighbour Schemer is welcome to pass over my numbers in search of the newest plans of farming, so long as he allows his blooming Emily to pause over them; and what do I care though old Lovegain pronounce them to be stupid stuff? I had rather possess the approbation and esteem of his lovely Sophia, than half his acres!
It is a hopeless task, and may seem full of vanity, to enter the lists where so many have been foiled, and where all the great prizes have been born away by the master spirits of former times. But not to mention that fame is no object of my pursuit; the lofty rewards I speak of, were gained by the finest geniuses in our language, and conferred by the approbation of the world. My humbler attempt is to please villagers and farmers; and my ambition will be attained, if they crown me with the fragrant and perishing wreath that shall resemble their grateful though short-lived recollections.
Custom and authority have assigned to the essayist a peculiar character. He is privileged at all places and in every family. Childhood loves and fondles upon him; and age and fashion, the man of pleasure and the man of business, alike consult and confide in him: above all, he is the particular favourite of the ladies, and is supposed to be knowing in all the labyrinths of the female heart, and all the points of etiquette and gallantry. He has, therefore, from time immemorial, been their faithful adviser, transmitted their billetsdoux, and corrected their letters. He is a notable dreamer, a great traveller, and a universal scholar: he generally passes for a grey headed sage, and yet is a very Proteus in his appearance and behaviour. The family is descended from Isaac Bickerstaff, esq.; a venerable gentleman, who made a considerable figure, and acquired much substance in queen Anne's time. Some of his descendants have been solemn and pedantic, and others giddy and frolicksome; but the features I have portrayed, run more or less through the whole family. Its enemies say that it is no longer what it was; that it has retained its homely peculiarities, without its originality and freshness, its wit and gallantry of character. Gentle reader, believe me, this is an unfounded calumny!
A branch of the family settled in this country about eighty years since, and some of the American descendants have proved worthy of the original stock. One of them, renouncing the social habits of his kinsmen, went abroad among the fields and the solitudes of Nature, and there poured forth his soul in strains, of which a poet might have been emulous. It was he who first made the English Muses familiar with the sublimity of our native forests. Another, whose natural disposition was checked by the force of circumstances, devoted himself to the education of a favourite niece and nephew; and has given a signal example that an old bachelor is not always a useless being. A third, more merry and more melancholy, more sarcastic and more eccentric than all who went before him, divided his time between laughing at the world, and wandering over the scenes of his youthful and perished enjoyments. He still lives, although in a foreign clime and under an assumed name, to enjoy the love and admiration of his countrymen.
Reader, I have already told thee how humble are my own pretensions. If I do not attract thy regard from my own merits, love me for the sake of my family; and have a kind eye to my rude speech and rustic manners, in the recollection of those from whom I boast to have descended.
---
FOR THE RURAL MAGAZINE.
——Trahit sua quemque voluptas.... Virgil.
It is a fact which can never be successfully controverted, that man, in every stage of society, is addicted to pleasure; the uncultivated savage, and the sage philosopher are equally devoted to the attainment of felicity; are equally desirous to secure a perpetuity of happiness. The benevolent Creator of the universe seems to have endowed the human race with faculties peculiarly susceptible of pleasurable sensations; accordingly it becomes the business of every one, almost from his first entrance into life, to seek after such pleasures as are peculiar to the bent of his disposition, and to avoid every object or pursuit that has a tendency to pain or disappointment. If, however, all pleasures were in their nature innocent, and left behind no sting of remorse and anxiety, still man
Pages