You are here
قراءة كتاب Chambers's Edinburgh Journal, No. 309 New Series, Saturday, December 8, 1849
تنويه: تعرض هنا نبذة من اول ١٠ صفحات فقط من الكتاب الالكتروني، لقراءة الكتاب كاملا اضغط على الزر "اشتر الآن"
Chambers's Edinburgh Journal, No. 309 New Series, Saturday, December 8, 1849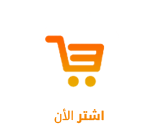 altogether without reference to that intellectual superiority which, when education was less general, more invariably commanded them. The peculiar distinctions which knowledge is competent to confer must be looked for in other directions than those which are supposed to lead to the acquisition of wealth or mere conventional reputability—must be sought, indeed, among the inner laws and necessities of the human mind. The power which we ascribe to intelligence must be exercised for ends and objects which have hitherto been too commonly overlooked, and the purposes and aims of education will need to be more intimately adjusted to the essential demands of character.
A notorious consequence of the popular instruction most prevalent within the last twenty years, has been the elicitation of a certain superficial cleverness, valuable principally for marketable or ostentatious purposes, and no more indicative of intellectual elevation than the frivolous accomplishment of rope-dancing. It is for the most part an affair of memory, a mere mechanical agility, expertness in acts of routine; and in its superior developments takes most commonly the shape of a keen vulpine perspicacity, which may very readily be cultivated independently of any coincident development of the reflective reason or the moral attributes. The practical understanding, being trained into separate activity, and exercised apart from its constitutional connection, may obviously be used like an implement, in subordination to the propensities or the will, and for the accomplishment of purely selfish, or even discreditable ends. Thus, while it is perfectly true that a liberal and complete education—using the word in its largest and strictly philosophical significance—is the sole and certain means of human elevation, it is not to be denied that very considerable acquisitions of information, and much intellectual ability and shrewdness, may subsist together with a manifest unscrupulousness or depravity of disposition. And hence it is evident that the power of knowledge is good or evil according as it is used; and so long as its cultivation is enjoined out of motives involving a primary regard to worldly advantages and promotions, there will never be wanting persons to pursue it out of mercenary, and in other respects questionable considerations. The entire grounds of the common advocacy of education must be abandoned; we must ascend from the low places of expediency and selfish benefit to the nobler platform of that universal and inborn necessity in man, which demands a circular and simultaneous culture of his whole nature—that essential and inward law of being whose perfect and successful development shall be answerable to the destination contemplated in the origin and intention of the human constitution.
The true reason for individual cultivation is undoubtedly to be sought for in the native requirements of the soul. The essential worth of knowledge lies not so much in its adaptations to our temporal conveniencies or ambition, as in the service it performs in promoting spiritual enlargement. What we more especially understand by education is a progressive process whereby the intellectual and moral powers are expanded and developed to the extent of their capabilities, and directed towards objects of action and speculation which have a tendency to advance the effectual wellbeing of the individual—a wellbeing whose character is not to be determined arbitrarily by opinion, or considered as consisting in conditions accordant with mere conventional preconceptions of mortal happiness, but one which pre-exists as an ideal prefigurement in human nature. That only is a right and sufficient education which aims at the perfect culture of the man—which, as far as is possible with objective limitations, educes and invigorates his latent aptitudes and gifts, to the end that he may employ them in a manner which is consistent with the pure idea of his own being. The consideration to be kept continually in view is, what is a man by natural capacity destined to become?—what heights of intellectual and moral worth is he capable of attaining to?—and, on the whole, what courses of discipline and personal exertion are most suitable, as the means of raising him to that condition wherein he will most admirably fulfil the design of his creation? To instruct and educate him with respect to this design is the highest and ultimate purpose of all knowledge. It has thus a grander aim than the mere promotion of the conveniencies of our material life. Prosecuted with reference to this loftier end, it is exalted into the appropriate guide of a man's endeavours—acquainting him with the laws and relations of his existence, and shaping for him the authentic course of his sublunary conduct.
It is accordingly obvious, that in order to obtain its lasting and most prizable advantages, the pursuit of knowledge must be entered on and followed as a duty. A man must esteem his personal culture as the noblest end of his existence, and accept his responsibility in regard to it as the most paramount of obligations. To this one pre-eminent aim all other aims and aspirings must be held as inconsiderable and subordinate. Let him know, and lay earnestly to heart, that all his efforts at cultivation are to be everlasting in their results—fruitful for ever in blessed consequences to himself and to the world, or otherwise miserably and perpetually abortive, according to the character and spirit of his activity. All learning and experience have an intimate and natural respect to the progressive perfection of the human soul. The original idea of a man—what he individually ought to be and do—that is the basis whereon he is to found and build up his entire being. He must therefore prosecute knowledge with a reverent and religious earnestness, strive diligently to comprehend the relations in which he stands to God and his fellow-men, and sedulously endeavour to fulfil his true and peculiar destination, which is, to make his temporal existence correspondent with the inner laws of his own soul, and to leave behind it in the spiritual world an imperishable and eternal consequence.
This view of the intrinsic worth and significance of knowledge must be admitted to be far more exalting and salutary to the mind than any which has reference exclusively or principally to its agency in simply secular affairs. It leads a man inevitably to respect the integrity and rightful exercise of his capacities, by discountenancing all employment of them which might tend in anyway to invalidate or impair the natural supremacy of the moral sentiment. Considered as the power whereby he may cultivate and enlarge his being, knowledge is invested with a lofty and perennial momentousness, which cannot, and may not, be disregarded without derogation to our highest interests as human and spiritual intelligences. It is indeed a revelation, in all its manifold departments, of that vital and sustaining element of things which is designated Truth, and whereon every effort that can reasonably be expected to be lastingly successful is most intimately dependent. As man liveth not by bread alone, but by every gracious word that proceedeth from the mouth of God, by every just and everlasting law which He has established for the guidance and edification of mankind, so assuredly is it of primary concern to men to be qualified to interpret those sublime utterances, and to apprehend their import and significancy, in relation to the aims and hopes of life. This is the great and inestimable excellency of knowledge, that it acquaints us with something of the reality and nature of the mysterious frame of things wherein we live, and are necessitated constantly to work, and unfolds for us the laws and reasons of that obedience which we are constrained to yield to the established economy wherewith our existence and essential welfare are connected. The highest and most binding obligation for us to know anything at all, is our natural need of intellectual
Pages