You are here
قراءة كتاب Chambers's Edinburgh Journal, No. 309 New Series, Saturday, December 8, 1849
تنويه: تعرض هنا نبذة من اول ١٠ صفحات فقط من الكتاب الالكتروني، لقراءة الكتاب كاملا اضغط على الزر "اشتر الآن"
Chambers's Edinburgh Journal, No. 309 New Series, Saturday, December 8, 1849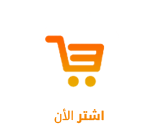 better, if not, according to his former creed, a wiser man. He told Lucy the whole story of the railway shares, and his impending ruin. Lucy intreated him to use her portion of the shares immediately; and though his recent grief had humbled him, and rendered him less selfish—and he was unwilling to take advantage of her generosity—yet as she assured him that she would never accept the money which was originally intended for his use, he at length consented. But the tide of ruin was not to be so easily stemmed, and the stricken man and his bewildered wife now patiently listened to their only remaining daughter; for Selina had gone with some friends, and with her 'shares' in her pocket, to Normandy, there to join Mr Forde, and be married to him before he became aware that his bride's father was a ruined man. Lucy advised her father to go to Mr Atkinson, tell him the whole truth, and intreat his assistance. 'He is so kind-hearted, dear papa, that he will do what you want: he will lend you sufficient money to relieve you from these embarrassments, and then you will do very well.'
Mr Davenant clung to this hope like a drowning man to a frail plank. He set off instantly for Gloucestershire. With what intense anxiety Mrs Davenant and Lucy awaited his return may be imagined. They received no letter from him; but three days after his departure he returned, looking pale, weary, and hopeless.
Mr Atkinson had died a few days before he had arrived at his house. He had been present at the reading of the will, which was dated only a month back. In it he bequeathed the bulk of his property to that same 'candid Cousin John' whose wisdom Mr Davenant had so decried. 'Because,' said the will, 'I have reason to know that he is in difficulties; and as he has a wife and family depending on him, he must need the money more than my other nephew, Samuel Davenant, whom I visited a short time since for the express purpose of seeing if his affairs were prosperous. I have reason to suppose that they are so, and that any increase to his means, so far from adding to his prosperity, would induce him to speculate, and perhaps so lose all he has acquired by years of industry. Therefore I revoke a former bequest to him of L.20,000, and bequeath it instead to my third nephew, George Charles Atkinson,' &c. &c.
'You were right, Lucy!' exclaimed Mr Davenant penitently; 'the truth is the safest, surest policy.'
Fortitude and perseverance were among the virtues of both Mr Davenant and his wife. They met their difficulties steadily and firmly, and got ultimately through them with credit. But they were now too old to commence life anew, and gladly availed themselves of the affectionate intreaty of Lucy and her husband—for Arthur Meredith was now a flourishing barrister—to take up their house with them.
Selina was not happy in her marriage. Her husband's large property was all imaginary; he was, in fact, a ruined spendthrift; and all they had to subsist on after they were married was the money arising from those oft-named railway shares. Selina could not reproach her husband for deceiving her, for she had deceived him. Not till they had been three weeks wedded did Mr Forde know that his bride's father was ruined, and that he need expect no marriage portion further than that she already had. 'Had you told me the truth,' he said to her, when one day she reproached him with his poverty, 'I would have told you the truth. But I thought you would be a rich woman, and that your fortune would be sufficient to support us both.' Selina could not reply.
Mr and Mrs Davenant, when they contrast the melancholy accounts of the end of Selina's scheming with the happy married life of their younger daughter, cannot but own how superior was the wisdom of the latter; and they now cordially acknowledge the veracity of that golden sentiment of one of our modern sages—'One who is always true in the great duties of life is nearly always wise.'
---
Pages